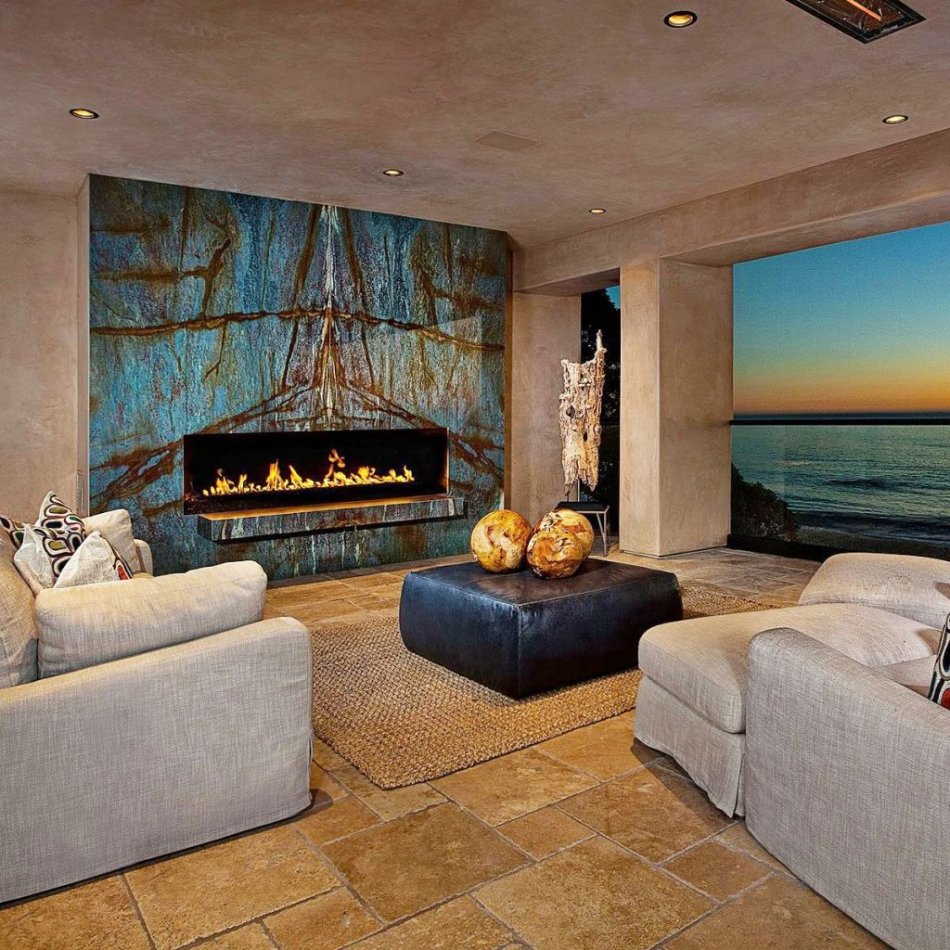 Onyx is a beautiful fine-grained stone with distinctive patterns and comes in various shades of yellow, brown, green, black, white, red and more. This stone is unique because of its rich layers and veining that have been naturally formed due to the growth and deposit of silica materials such as quartz and moganite over millennia.

If you are looking for a luxurious material that can give a high-end look to your home decor, here are reasons why you should choose onyx. 
1. Unique
Onyx is a rare and exotic stone that is not available easily. This makes it expensive compared to other natural stones such as marble or granite. Being a natural material, every slab of onyx looks different and lends a unique character to the space.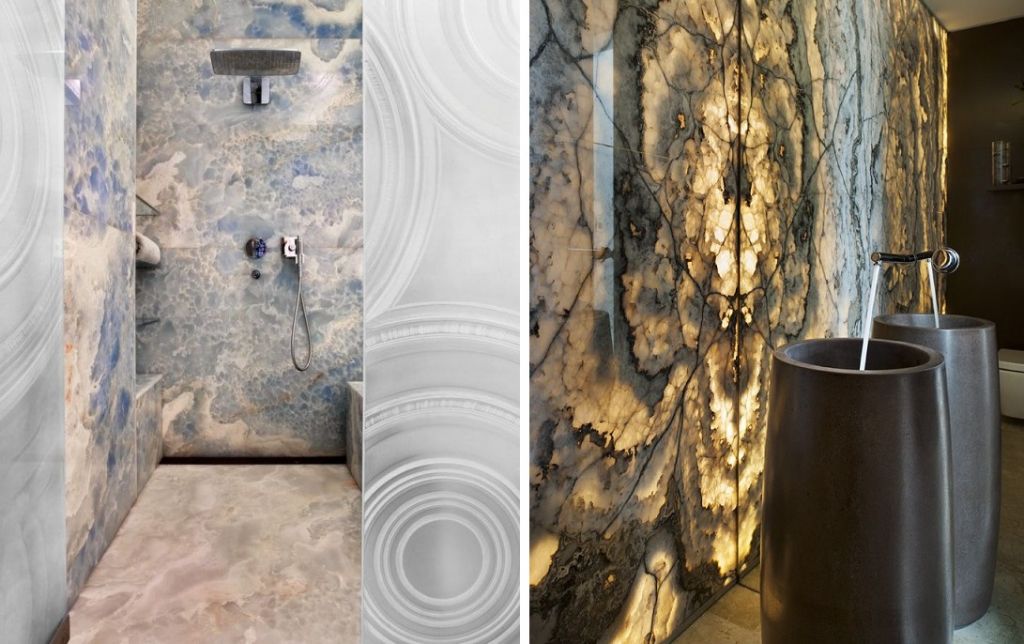 2. Translucent
Onyx stands out because it is a translucent stone that transmits light when lighted from behind. In this example, the treads of the steps are clad in backlit onyx. Note: Onyx can be can also be installed in a conventional way without backlighting.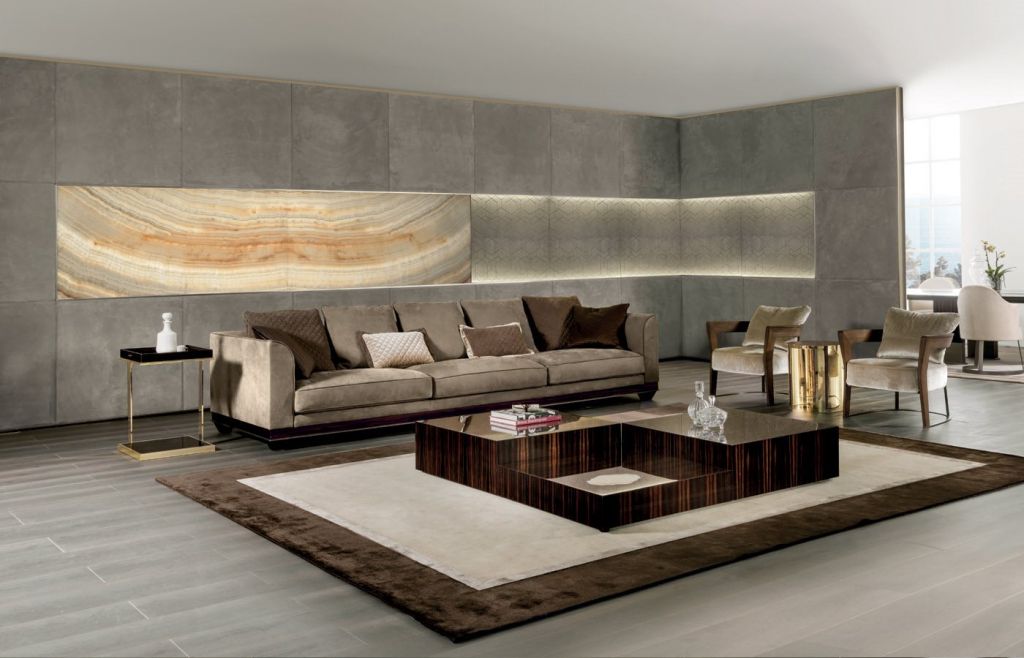 Backlight installation: A light source in the form of LED strip lights is installed behind the stone to illuminate onyx. Backlighting not only beautifies the look of onyx with its natural veins but also illuminates the space with dim ambient lighting.
3. Design
Onyx can be used in numerous ways on various vertical and horizontal surfaces in the form of countertops, floors, backsplashes. It can also be used to create sinks, lamps and sculptures. Onyx is available in the form of tiles, mosaics and slabs; there is such richness in this material that even the smallest item adds value to the space. Do note that onyx is not suitable for kitchen countertops because it is prone to staining by cooking ingredients such as lemon juice or vinegar. Also, since it is a soft stone, cutting and chopping on it can scratch the countertop.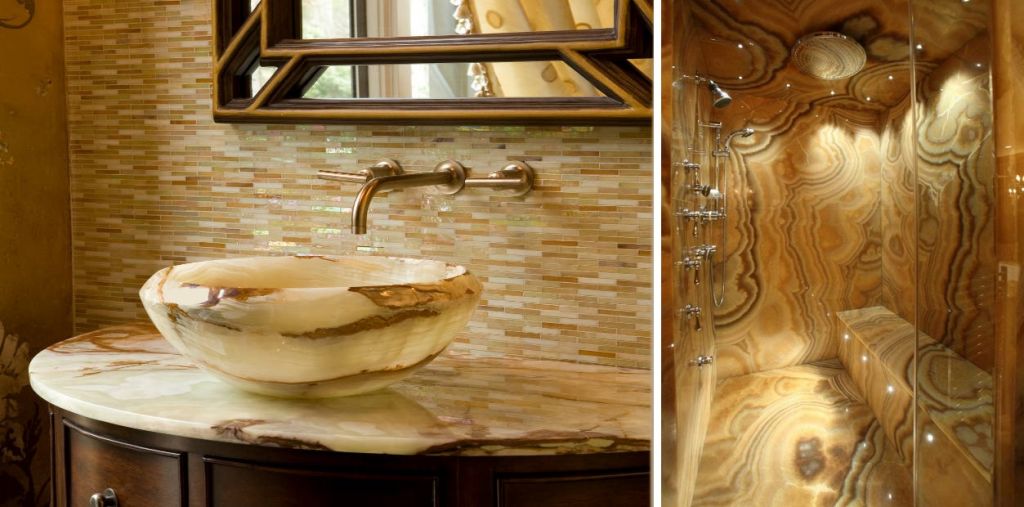 4. Easy to combine
Onyx works best when used as a highlighter or an eye-catching accent feature in areas such as entrance lobbies, living rooms, bathrooms and so on. Onyx elegantly combines with materials such as dark wood, steel and glass.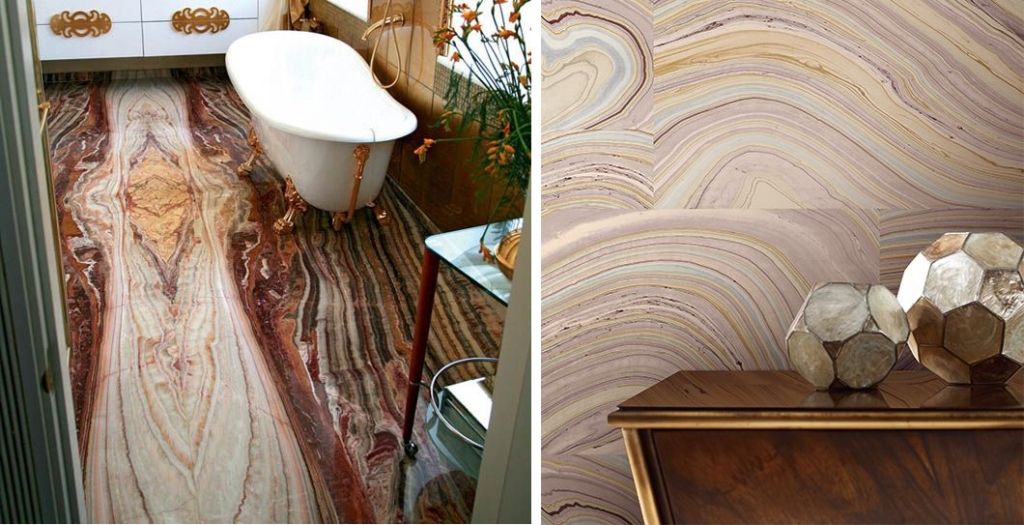 5. Colorful
Onyx is available in various varieties of colours and patterns, such as onyx white, onyx alabastro, onyx paradiso, onyx kilimangiaro, onyx smoke and many more. Different varieties of onyx can impart different effects and looks.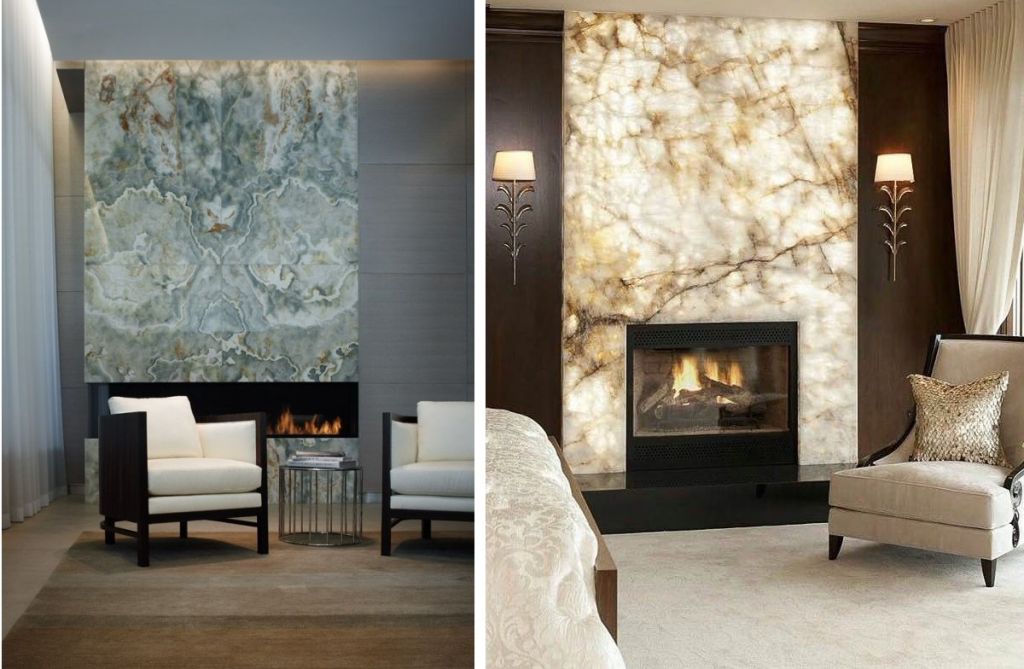 Onyx is a soft and fragile material prone to cracking, so it should be used selectively and only in low-traffic areas or in spaces that are not subjected to rough use.The larger slabs of onyx are toughened with a mesh, resin or fibreglass backing, which gives them adequate strength.
Maintenance tips:
Onyx requires a lot of care and maintenance to retain its natural beauty.
Use only mild soaps to clean it. Do not use acid-based cleaners, as they might corrode and etch the surface.
Always use a soft brush to scrub the surface. Remove the soap with a clean dry cloth, followed by another dry wipe.
Additionally, it is recommended to re-seal the stone surface every year