Don't know how to protect your money from ever-high inflation? Invest in real estate! In the world of real estate, a wide range of investment opportunities are open to you - from cosy mountain apartments that come alive with the light of fireplaces in winter, to majestic hotels that are the crown of urban luxury, to castles, silent witnesses of bygone ages that still hold their refinement and charm. You can also venture beyond the borders, where you will discover exclusive properties in exotic destinations that entice with their fresh atmosphere and the prospect of new markets.
The real estate market has recently faced many adverse factors, especially in the mortgage sector, whose development within the standard segment has significantly dampened demand and availability of housing. The difficulty in obtaining a mortgage loan is a major obstacle for people, as are the incomparably higher rates offered for mortgages compared to recent times. "However, the radical decline in the mainstream property market, especially as a result of the negative developments in the mortgage field, is also affecting the premium property market. Buyers are expecting a discount on the sale price because they see it that way for standard properties. However, there are no reasons for this in our segment. With few exceptions, premium properties are not sold under pressure and buyers do not have a problem with creditworthiness," explains Jiří Kučera, Executive Director of Luxent - Exclusive Properties.
A general problem across the real estate market is the huge inflation. "As far as inflation is concerned, the public seems to have got used to its existence. And they have also accepted the fact that inflation will be falling for a longer period of time than we had hoped a year ago. However, some members of the public are trying all the harder to protect their money by investing appropriately," says the managing director of Luxent - Exclusive Properties.
Part of the demand for luxury flats and houses is thus made up of people who buy them for investment. "And this situation has remained virtually unchanged. The interest in investment property purchases by individuals is not radically weakened; in our region there is a deep-rooted belief in real estate as an anchor for the protection of personal wealth. And the luxury segment, which includes unusual apartments and houses in prestigious locations, is one of the safest investments because it is not so subject to market fluctuations compared to the traditional one," says Jiří Kučera.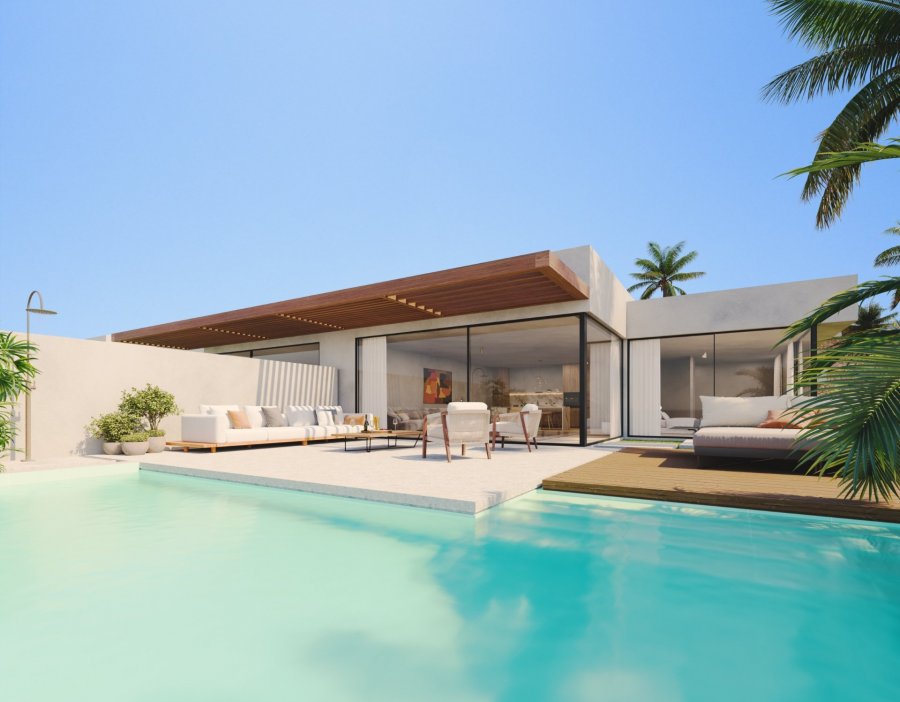 Source: www.luxent.cz/en/exclusive-apartments-in-iconic-residential-project-rokabella-costa-adeje-tenerife-spain/
Our estate agency offers a range of exclusive properties suitable for protecting your spare funds. Whether you are an experienced investor who is at home in the market or you are on the cusp of your first investment, we present a mosaic of opportunities that will allow you to expand and diversify your portfolio.
Investing in the fresh mountain air
First up, we'll take a look at the mountain apartments that have long held the top spot in terms of investment potential. One of the most exceptional projects is located in Pec pod Sněžkou. It is the Hotel Emerich, standing right next to the Javor ski slope. This development project offers a unique modern mountain design in alpine style and a connection with the surrounding nature.
The architectural concept, developed by Morix studio, provides not only comfort and quality services, but also the possibility of appreciating the investment in harmony with the surrounding landscape. By purchasing an investment room, you will get an exceptional property for your own use and at the same time you will be free of all worries. The hotel operations will be handled by the existing building manager.
We also offer about 20 apartments for purchase, which will allow you to enjoy the beauty of Pec pod Sněžkou and its surroundings. Hotel Emerich is located at an altitude of 1,000 metres above sea level, offering breathtaking views. Pec p. Sněžkou is an important mountain resort in the middle of a national park with a variety of possibilities for winter and summer activities.
Discover foreign pearls
From the list of investment properties, we can't leave out the ones across the border that have been gaining prominence lately. The evergreen is Croatia, where we currently have almost thirty luxury properties available. "When investing in real estate, every investor should try to identify the risks of the venture from many sides. In Croatia, the risk of investing in real estate can have many faces, but the most significant one relates to legal uncertainty, which can be traced back to the Second World War. In the post-war era (about 40 years), most real estate was jointly owned, so acquisitions of real estate by private individuals and entities were the exception. In addition, many villas and apartment buildings were built without building permits or not approved. If reconstruction has taken place, the status at the cadastre is often not in line with reality," points out our Croatia expert Veronika Pecková, adding: "Buying a property in Croatia on your own, i.e. without a partner who knows the local market, is quite risky. Because of the potential pitfalls, we have quality legal partners in Croatia who are used to dealing with this and eliminating any problems with the property in question."
Recently, our portfolio has also grown on the Spanish island of Tenerife, as well as in Asia. Luxury villas and houses, but also apartments are now increasingly in demand in exotic locations. We have new developments in Thailand and Bali, for example. Many ambitious projects are also springing up in lucrative Dubai.
Historic properties with a new shine
Historic properties, most often castles, old timbered houses, First Republic villas or tenement houses, represent an interesting investment opportunity.
A great example of the transformation of a historical property into a successful commercial object is a design guesthouse in the beautiful Sumava locality of Zdíkov, situated on an impressive area of 572 m2. The original cottage from the middle of the last century has been sensitively reconstructed over the last few years into a family house and later into a guesthouse. The architectural design and aesthetic concept of the space perfectly reflects the historical origin and at the same time meets all the requirements of modern accommodation.
The guesthouse offers six rooms with bathrooms, each of them in an original style - a total of 19 beds are almost fully occupied all year round. On the ground floor there is a reception, kitchen, storerooms, restaurant with shop, café with children's corner as well as a bar and sauna with changing room. The luxury property is situated on a plot of 2 272 m2 in the village of Masákova Lhota, in the district of Prachatice. The area is part of the Šumava Protected Landscape Area, which makes it a place with beautiful natural scenery and tranquility that is so typical of the mountain landscape.
Another exclusive property with a similar story that might interest you as an investor is the Pecák guesthouse and restaurant in the heart of the Evžen valley in the middle of the South Bohemian forests. The complex of properties and adjacent land stands on the site of the former 18th century "Pecars" building. Now there is a restaurant with accommodation, an apartment house, a log cabin used as a hunting lodge and a stone pergola.
This property represents a great investment opportunity, either for someone who wants to continue running a guesthouse and restaurant, or for an investor looking for a place with great potential for further development. It is a place with a rich history and beautiful countryside that has great potential for tourism.
In the heart of the historical centre of Olomouc we offer for sale an apartment house with a total area of 1 924 m2. The majestic house is spread over five floors - one underground and four above ground, with the fourth serving as an attic space. The building is currently ready for renovation, with completely cleaned brick walls waiting for your creativity and visionary plans.
As the future owner of this luxury property, you have countless options to make the most of its potential. If renovated into an exclusive rental home or hotel, you can expect an attractive yield of 9 to 10%.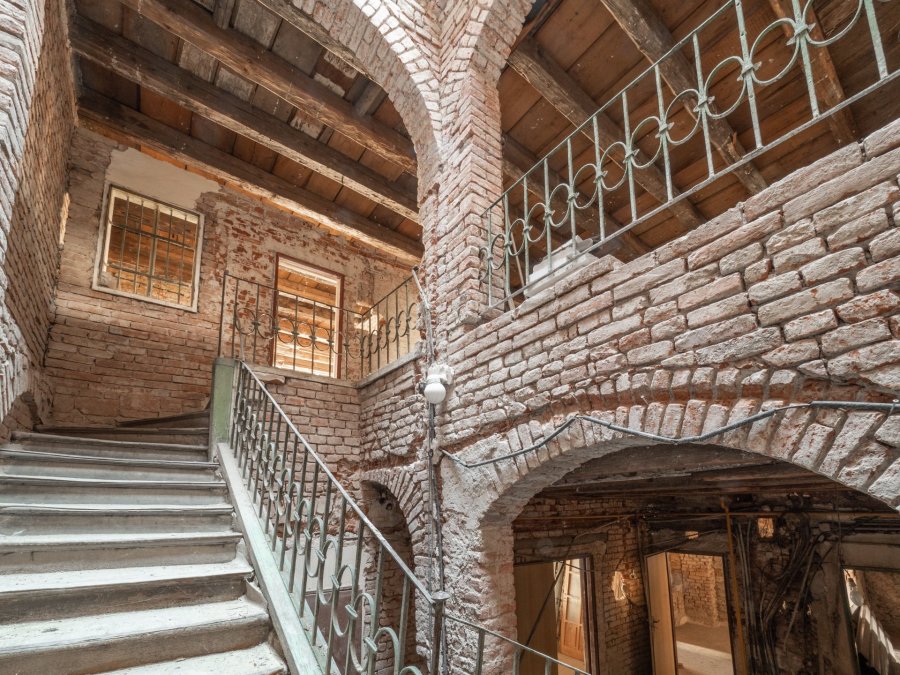 Looking for the right investment property? Do not hesitate to contact us! We are specialists in the sale of premium apartments, modern luxury villas and houses in the Czech Republic and abroad. We will be happy to provide you with a consultation online or in person at our Prague real estate office focused on exclusive properties Luxent - Exclusive Properties at Pařížská 205/23, Prague 1 - Josefov, where we will be happy to show you other high quality properties from our portfolio.