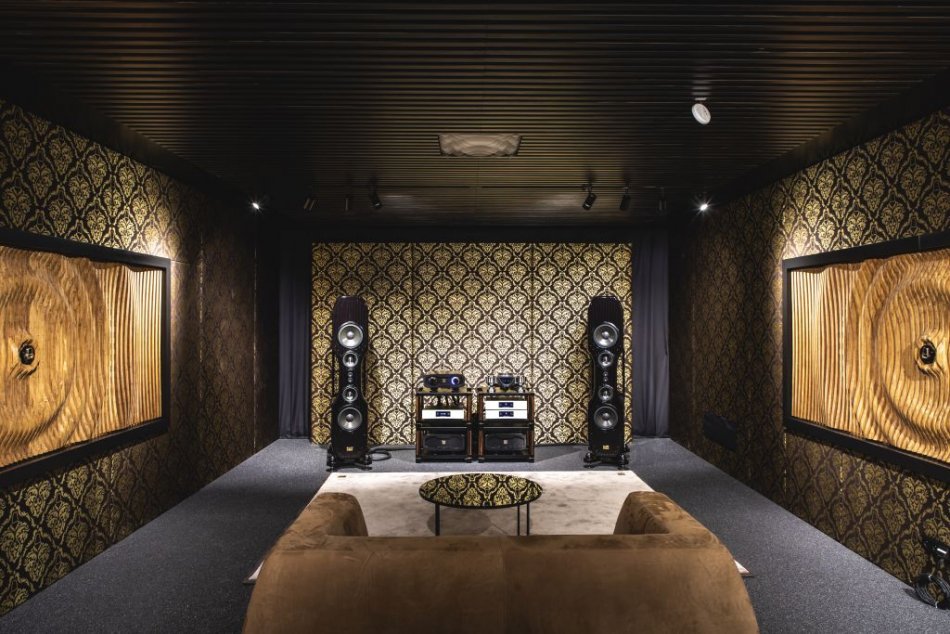 The VOIX showroom has been opened near the Old Town Square at the prestigious address in Dušní Street, offering luxury audio and video equipment to its customers. There are over 20 premium brands including Kharma, Gato Audio and Dan D'Agostino.
Unique concept
"This is a showroom unparalleled in Central and Eastern Europe. And not only because of its size and range, but also in terms of design. Our goal was to create a place that will be an oasis of peace for our customers and a brilliant listening experience," explains David Hauerland, Managing Director of VOIX. 

VOIX offers its customers luxury audio and video technology of luxury brands on the area of almost 600 sqm. In addition to a wide selection of goods, customers can also enjoy the depth and purity of the tones in their listening rooms or relax in a tailored home theater. Showroom is not only a kingdom of audio, but also design and art place. 

Luxury audio from premium brands
VOIX offers a wide selection of high-end technology from the world's leading brands and manufacturers, including the most prestigious brands Kharma, Gato Audio and Dan D'Agostino. Furthermore, a luxurious range of high-end players, speakers and amplifiers. Customers can also choose from a wide range of luxury headphones and other accessories.

 

The brands available in the showroom are: Kharma, Gato Audio, Dan D'Agostino, Wilson Audio, GoldenEar Technology, PS Audio, Parasound, Paradigm, Atoll, Audio, DCS, Oracle Audio, Anthem, Audio Art Cable, BANG & OLUFSEN, Bassocontinuo, DreamVision, Genesis, MIT Cables, ProPower, Viola Audio Laboratories and more.

 

Experience a whole new dimension of music and tones, and enjoy a completely clear sound without any compromise. Visit the VOIX showroom.