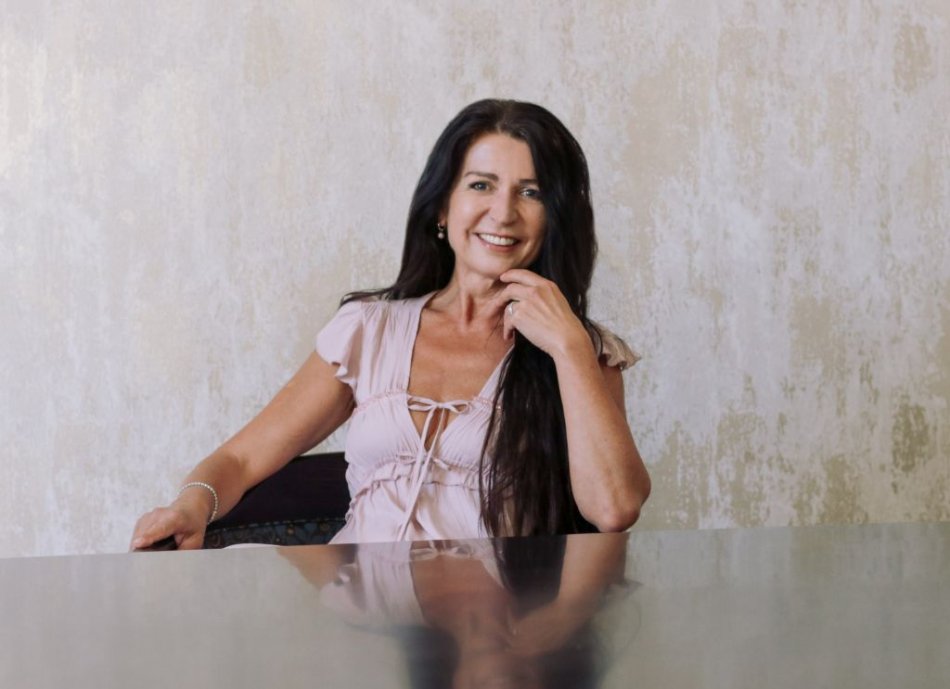 She was asked by New York Forbes to estimate the cost of the British Royal Family's property. Get a sneak peek to what had Lenka Dušková, the real estate broker of Prague real estate agency Luxent | Exclusive Properties, to say.
How long have you been involved in real estate and how did you get into the market?
I started to devote myself to realties immediately after finishing work for the then prominent Czech commercial gallery of modern art, where I managed a separate pilot project, Art for Office Buildings and Corporate Clients. There I started to cooperate with the important Czech and foreign developers operating in the Czech Republic and with Czech and foreign artists, and last but not least with architects. The way to this field was as natural as it sounds like; I chose to walk this way, because economic education and business experience, complemented by a study of art history, spontaneously directed me to my current work.
Is it true that you have estimated the prices of the property of the British Royal Family several times? Can you give us some insight into how this happened?
Four years ago, American Forbes was looking for a European real estate agency, which in addition to ordinary real estate also deals with the sale of historical monuments, while also having an experienced broker specializing in historical real estate. They probably appealed to me most likely because in the summer of 2016 I interviewed Czech Television about the sale of castles with commentary on their reconstruction. Thanks to this, I started to communicate with the American Forbes publishing house and we began to cooperate. I plunged into all the available information with great appetite and examined the different perspectives on valuing something so 'invaluable'.
So how can be the price of the royal family's property determined?
I assessed the value of the property from different angles and used several calculations. I started in a classic way that is probably the most understandable; to compare these properties with similarly large buildings in a similar location no matter to who the property belongs to. Furthermore, I took into account what extraordinary occurs on these private plots and in their surroundings. This means, for example, protected natural resources, species of animals, as well as trees, etc. Also, the stories and history of the royal family increase the value of the property. I found this approach the most difficult to assess. The property is not being sold and probably will never be sold, so we will probably never know the real price of the property anyway.
Your sales portfolio overlaps with historical properties. Is it your specialty or more personal hobby?
I have an education not only in economics but also in the history of art and architecture. I am very interested in historical architecture and urbanism. When selling a property, I draw upon the presentation from the historical building survey, if available, or from sources related to architecture, historical styles. Currently, I have four Czech chateaus in both the public and non-public sales portfolio. Chateau Polní Voděrady near Prague, Renaissance chateau Encovany near Litoměřice, Chateau Starý Hrozňatov with a large complex in the West Bohemian Region, and a chateau/villa with five building plots in the Central Bohemian Region.
Find more information about our historical portfolio.
What would you say about the current Czech real estate market? 
Although I may now disappoint some readers' expectations, prices will no longer fall in certain locations. There may be a so-called crisis, but I do not expect a reduction in property prices that will affect Prague 1 or Prague 6 and its surroundings, for example.
What is your view of the level of real estate ownership in our country compared to abroad, and what is the current trend – what do your customers look to buy?
I would say that we keen more on the eastern way of thinking. We Czechs want to live in our own home and be stuck in one place. On the contrary, in America, which market I follow because I partly live there, people move a lot. They rent housing to travel more and not spend most of their lives in one place.
In the Czech Republic, double storey flats (also called duplex apartments or maisonettes) had been trendy for some time, but this is now retreating. I get strict requirements from clients for apartments that must not be maisonettes. Very trendy are currently lofts. I think all these booms will eventually end and everyone should be guided by their needs and what suits each of them individually.
Links to articles for which Lenka Dušková estimated prices can be read through the following links.
This is how royal life looks like. Inside view. Source: Forbes
Inside Queen Elizabeth's $ 500Million Fortune. Source: Forbes