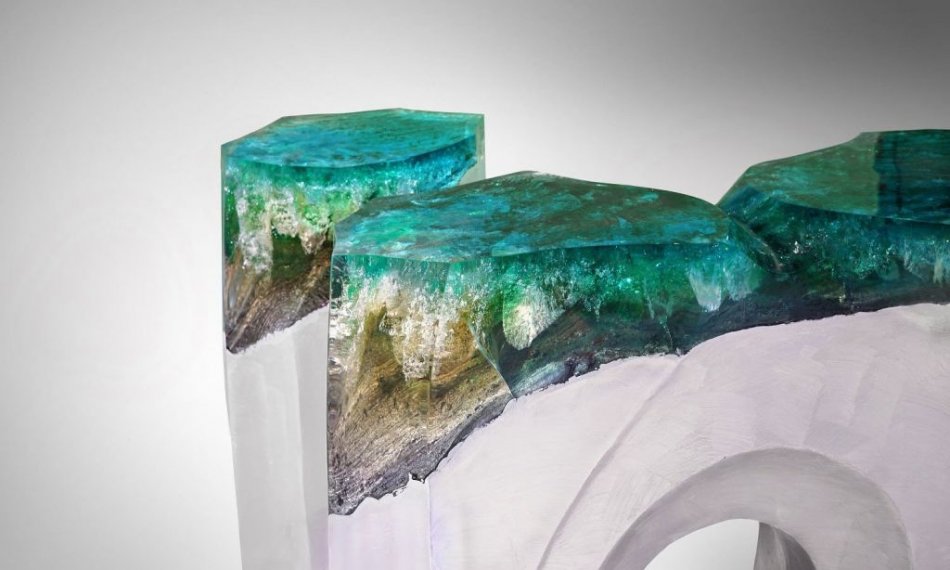 Each piece is intriguing – like a cut through a slice of the ocean, as well as the ocean floor and the underlying earth's substrate rock. Looking down onto each piece one feels as though they are flying high above the Earth's oceans looking down watching the subtle shift of colours as they change from aquamarine to blue to turquoise. These acrylic beauties are the creations of Romanian sculptor and designer Eduard Locota. The layered acrylic DelMare Collection deftly crosses the line between sculpture, art and furniture. Using a special combination of acrylic glass, marble, Jesmonite and wood, the objects are truly one of a kind. Locota makes every sculpture by hand.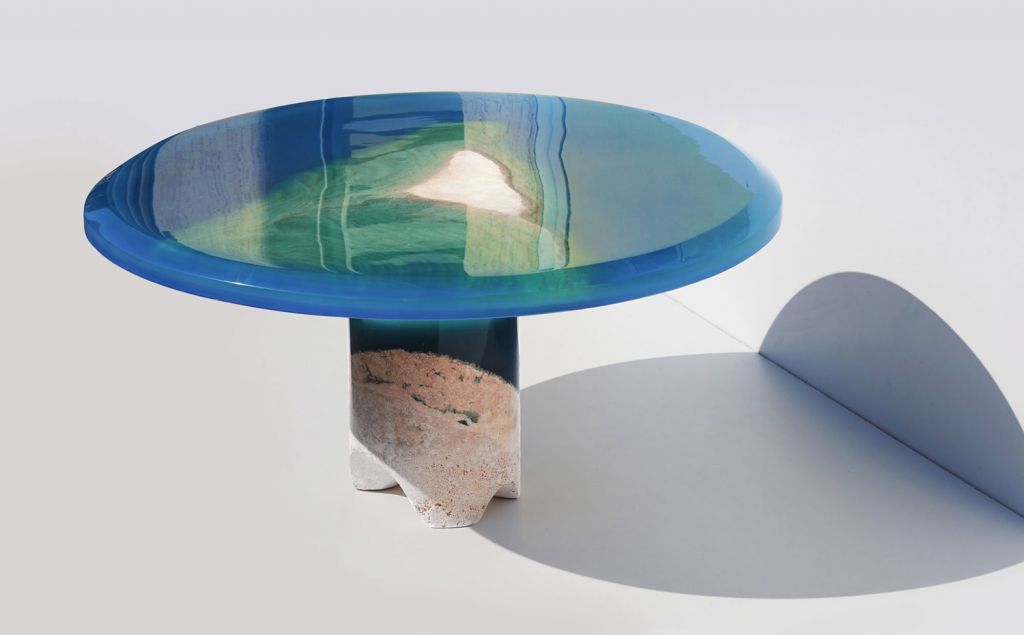 Locota clearly has an affinity with nature. "They captivate with their representation of the primordial relationship between the solidity of rock and the fluidity of water," said the designer. He combines sculptural elements with artistic features, blurring the line between art and function. "I've always focused toward unparalleled results, practical abilities, high creativity and excellence. I specialise in out-of-the-box designs, that combines alternative materials and uses modern techniques to achieve artworks that exudes emotions," he said.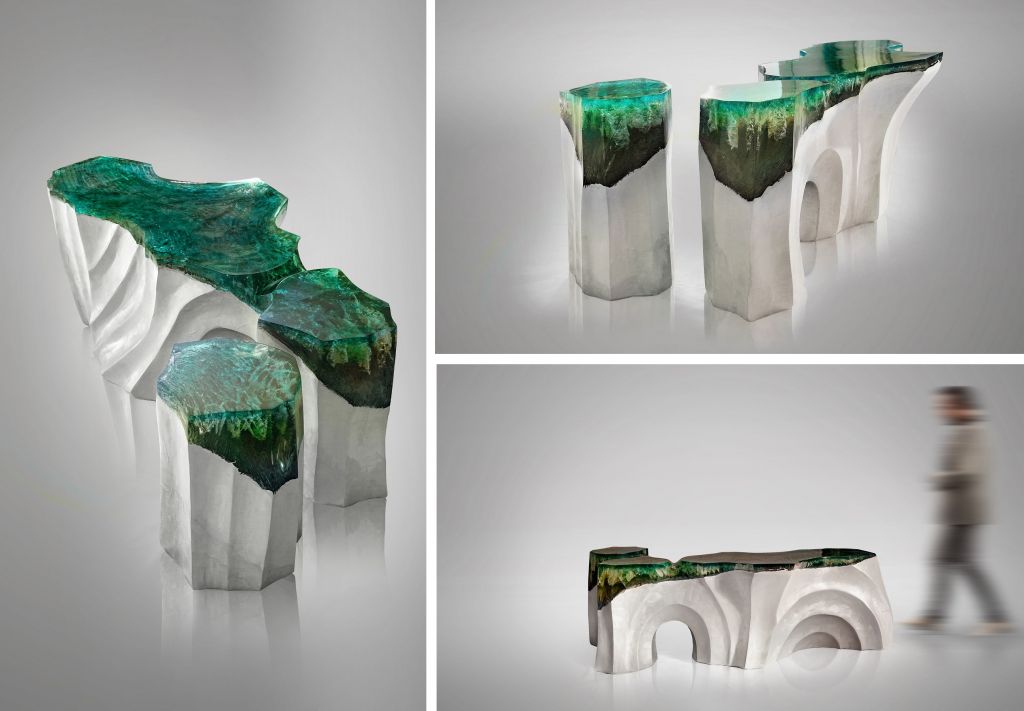 Why acrylic instead of glass? Well in many ways it's a perspective issue. Acrylic has less distortion than glass, and it's tougher. But moreover, it's the most transparent material known to man. It is thanks to these capabilities that it is possible to achieve the captivating and fascinating effect of the depths, which, when looking at each of the pieces in the DelMare collection, makes the greatest impression.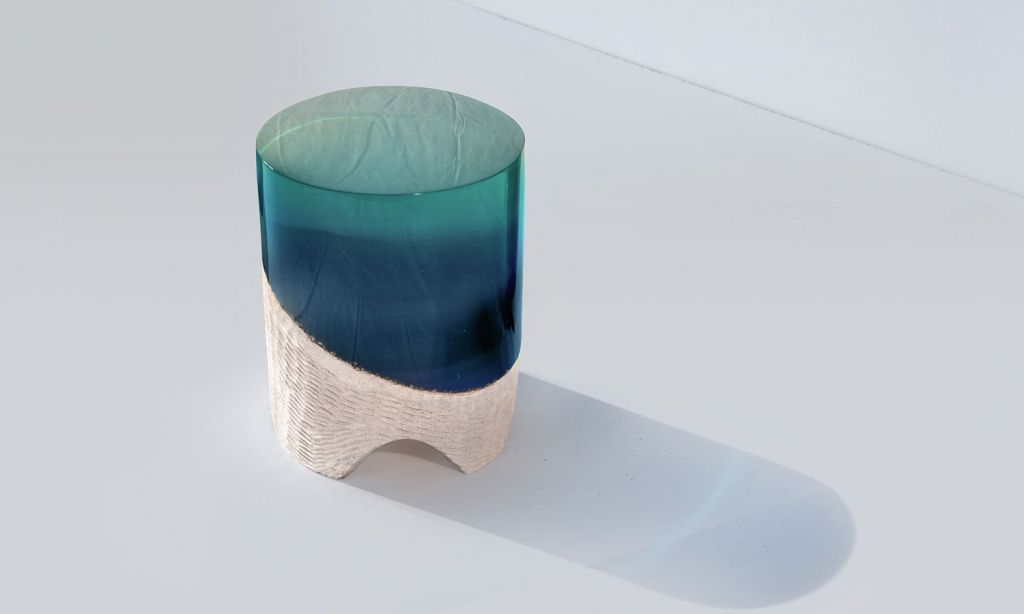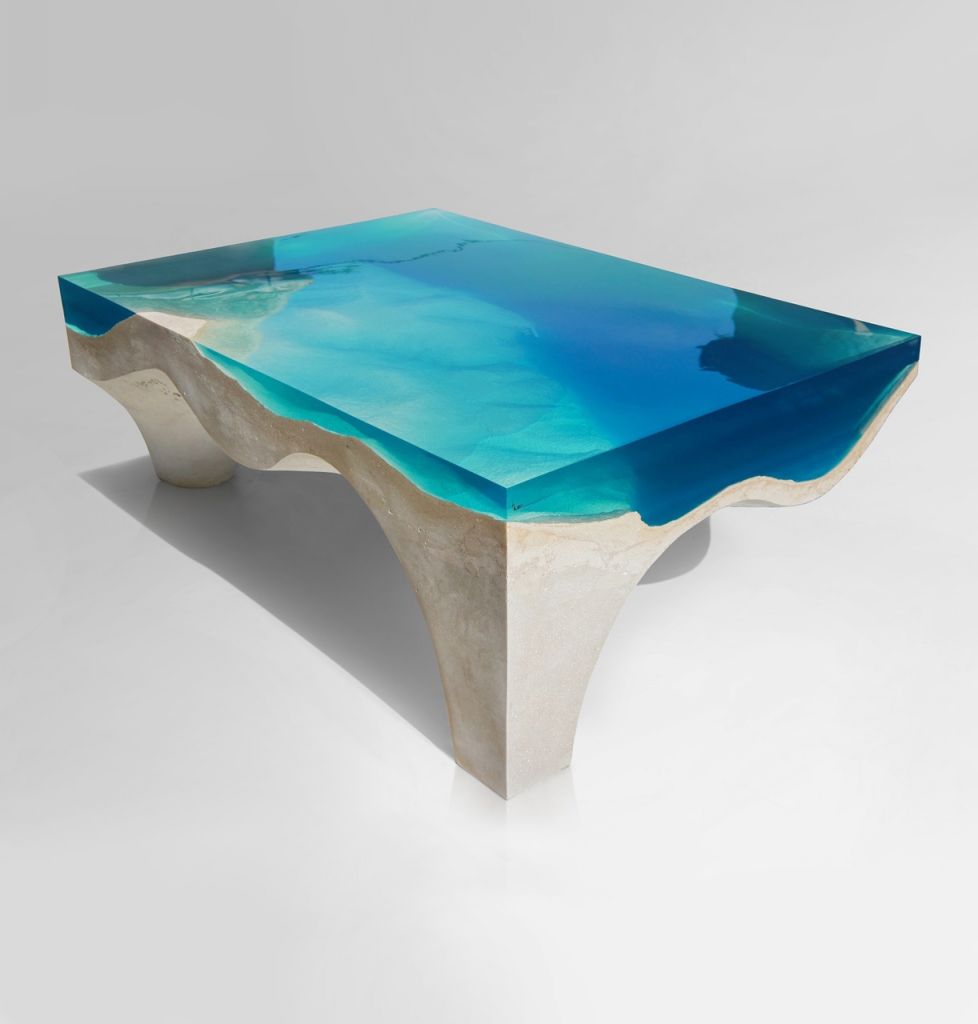 When creating an article, we drew from https://www.yellowtrace.com.au