Luxent - Exclusive Properties specializes in arranging the purchase and sale of exclusive properties, including historic buildings. This is a very specific skill set that requires an individual approach: extensive professional experience and knowledge of history and art also comes in handy. In this interview, Lenka Dušková Munter, sales specialist for historical properties, will guide us through this world of historical gems.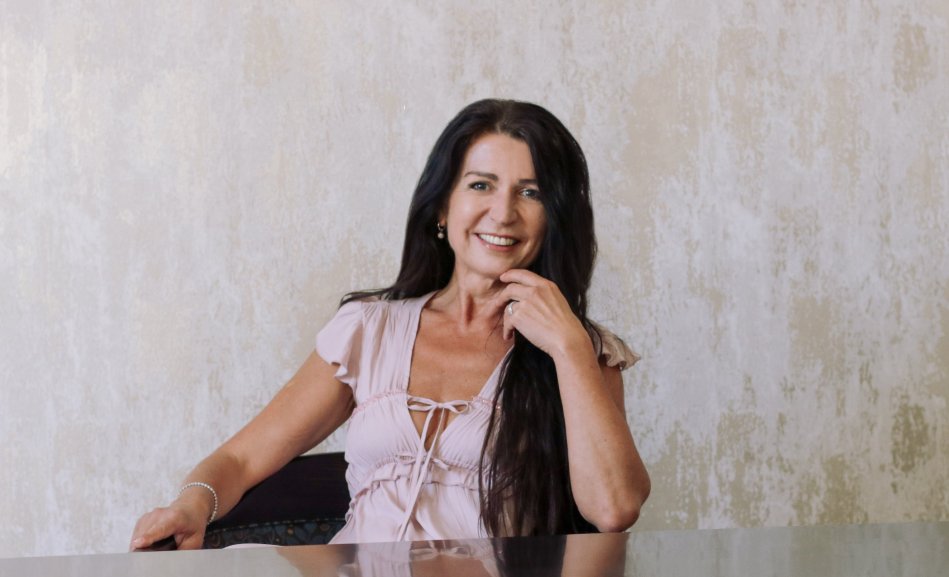 Let's start a bit more generally. How long have you been involved in real estate and how did you get into real estate brokerage? How many years have you been working for Luxent?
I have been selling real estate for twelve years. Before that, I worked for a major Czech commercial gallery that sold mostly young Czech and foreign artists. There I worked on my own pilot project, which focused on art for office buildings and corporate clients. So I worked with developers, Czech and foreign artists and architects. This work experience, my original background in economics complemented by my studies in art history, as well as my love of art and historical architecture, naturally led me to my current work.
What do you enjoy most about this job? And why did you decide to specialize in historic properties?
Selling historic properties, especially castles, is an extremely interesting and complex real estate discipline. It is the exact opposite of routine real estate activities such as selling apartments, houses or land. Every case is different in every respect. Selling a historic property always involves a lot of preparatory work.   Also dealing with both parties, the seller and the buyer, is not at all standard. It's challenging, but I enjoy it so much that I sometimes forget I'm actually working (laughs).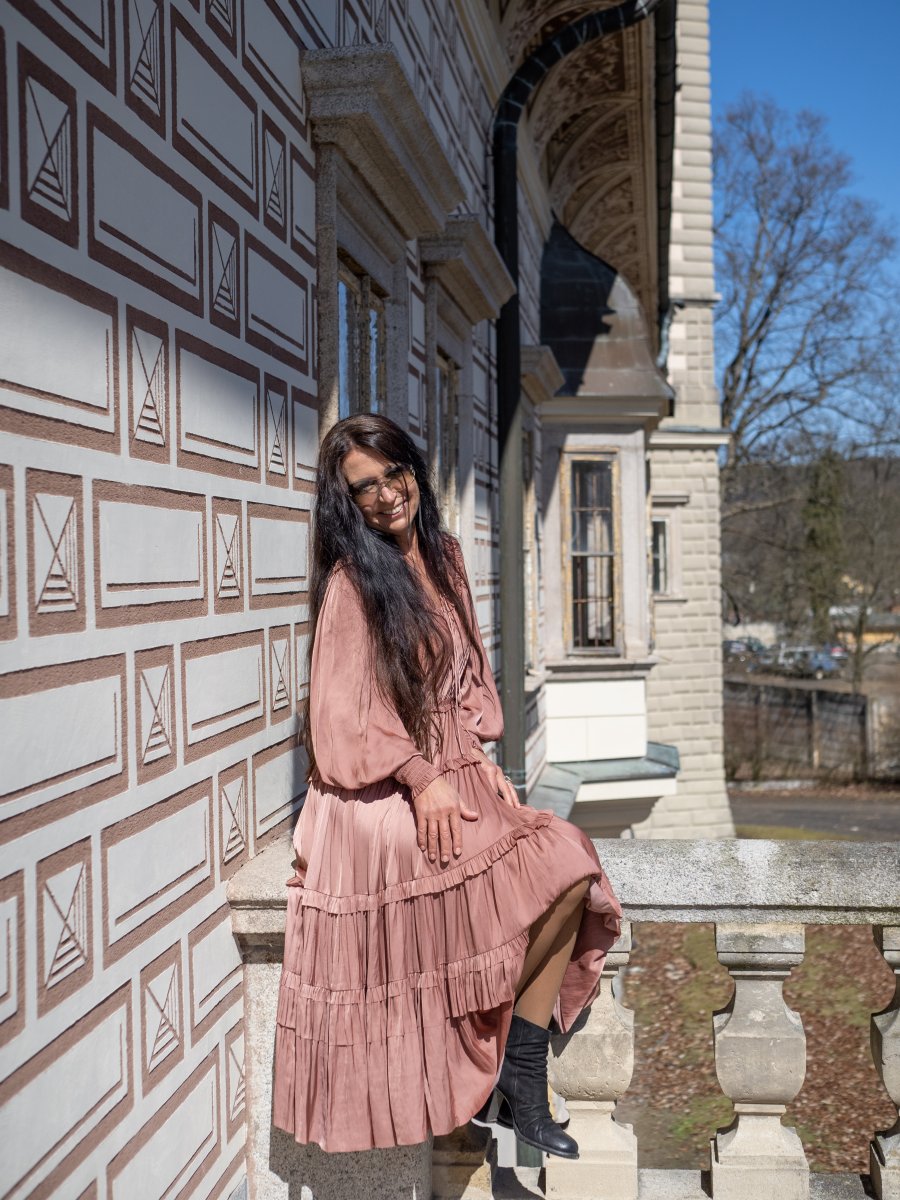 As part of your previous work experience, you've also gotten to appraise property for the British Royal Family. What was that like? And can you reveal what your estimate was and how you arrived at it?
A few years ago, I was approached by Forbes New York with a request to evaluate some properties occupied by the British Royal Family. For example, I estimated the price of Buckingham Palace at USD 5 billion , but this is a rather theoretical price since the palace is owned by the state and will never be sold. Then there was Balmoral Castle (worth USD 140 million), Kensington Palace (USD 600 million). Sandringham House (USD 65 million).  I have revised the price upwards several times since then. I used various calculations for the estimates, the most classic of which is to compare the property with similarly sized properties in the location without taking into account certain parameters (such as land management options, leisure activities that can be undertaken on the site, the property's amenities, who owns the property, what historical events it is associated with, and the like). To come up with the final price, I then took into account other parameters, such as what is special on their private land and in the surrounding area (for example, protected natural resources, protected species of wildlife, rare tree species, and so on). Also, the mere occupation by the royal family clearly raises the value of the property.
Apart from this specialty, what is the most interesting historical property and situation you have encountered in brokering a deal?
Royal properties are not the only ones that are challenging.  Every historic property is interesting in its own way and has unique characteristics and feel. These are exactly the situations that selling castles often offers me - for example, I have been present when long-closed castle cellars are being cleared out.  Or to find a frightened stray deer running around a castle building basement (note: the deer escaped unharmed, but three of us were slightly injured). These are exciting moments and I always look forward to what else awaits me as I get to know each unique property.
Has the ongoing coronavirus pandemic had any effect on the sales of historic properties here and around the world?
The global pandemic has definitely had a positive effect on the sale of historic properties. Investors are now buying more interesting properties than, say, two years ago.  My explanation is simple: for wealthy investors, money is not the most important factor. Health and family life in a beautiful place surrounded by nature represent the highest value.
A lot of people probably are not familiar with castle sales. Could you give us an idea of roughly how big a market this is? Can you describe the current offer on the Czech scene?
The biggest boom in castle sales dates back to the 1990s, when many properties that had been seized by the communist government were restituted to their lawful owners. At that time such sales were a so-called unplowed field. Companies and private individuals were buying on very favorable terms and some were already counting on speculative resale in advance. As a memento of that time, there are today castles that were purchased then, but now have lain dilapidated for many years as the owners have not taken care of them. At present, there is still plenty to choose from on the market, although several unique castles offered for several years have been sold in the last six months. In terms of volume, there are dozens of castles on public and private offer.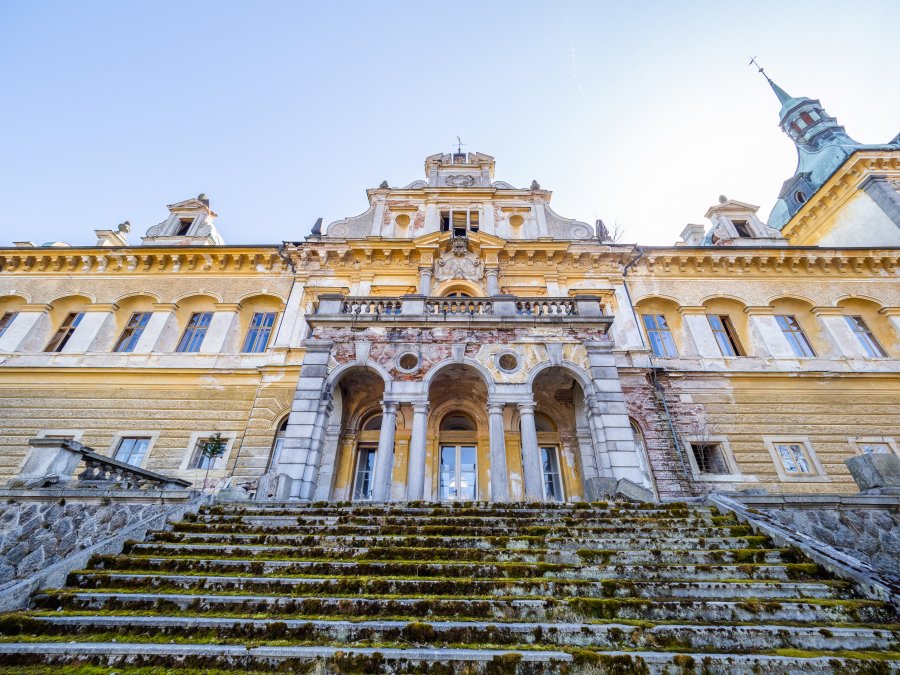 Photo: Stužná Castle
What specific types of properties are found within the historic segment? In addition to castles, chateaux or villas, have you come across ruins, farm buildings (farmhouses or estates), technical monuments, for example? Which objects predominate?
Excluding castles and hunting lodges, other historic buildings on the market include rural buildings such as farmhouses, mills, old factories, as well as rectories, granges, small churches and chapels, which buyers often convert into housing. Nowadays, when there are not enough small castles on the market, I am more often seeing inquiries for old mills, parsonages and granges.
The valuation of cultural heritage is certainly a complex discipline. What factors have to be taken into account? Does it depend mainly on technical parameters such as the statics, the condition of the walls or roof, etc.? Is the use value of the building also taken into account? And what about, for example, if the property was the scene of an important historical event or was occupied by important families?
To value such a property you have to take into account many factors. These include the location, the size of the building and the land, the condition of the property or group of properties, whether it is renovated or pre-renovated, furnished or unfurnished, what its cultural and aesthetic contribution is, or what its potential uses might be. Some parameters are very difficult to value, especially cultural and historical value. There are indeed many beautiful, artistically valuable historical buildings in our territory, where important families have lived and which have been the scene of interesting events. In the end, however, it is mainly the technical parameters that come into play. They are the main determinants of price.
In the case of historic properties, it is also necessary to study the history of the building thoroughly. So what does your preparation as a real estate agent look like in this respect? Do you need a background in art history? And are you a history buff yourself?
Art history, which I also studied, and architectural history are among my biggest hobbies, and I couldn't do my job without them. I am always very keen to study the history of a building, how the property was used in the past and everything related to it in order to understand such a specific building more completely.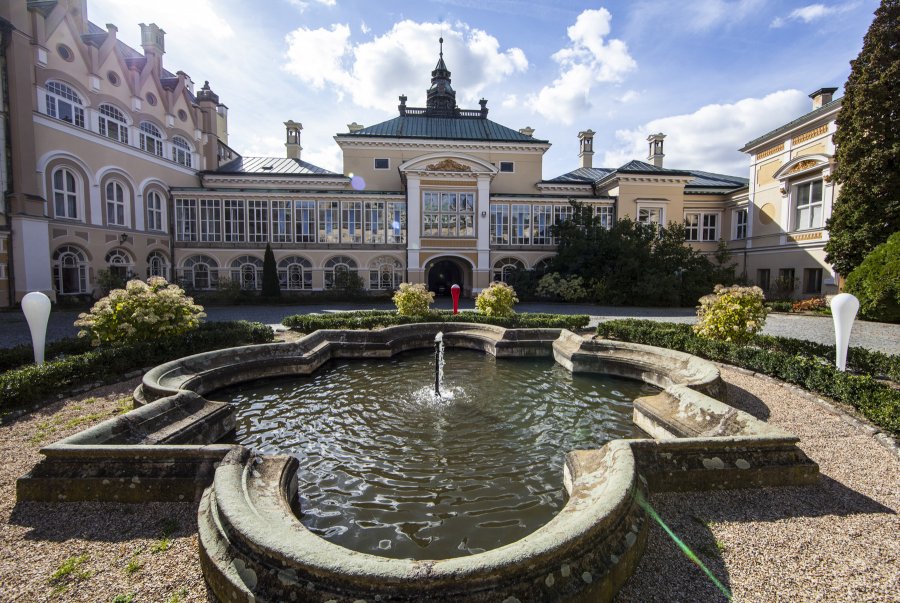 Photo: Světlá nad Sázavou
What role does location play in historic properties? Which of the parameters is the most decisive when buying?
Location always plays a key role, regardless of whether you are selling a castle or a conventional property. Of course, I consider as a very important factor the amount of money to be spent on renovation, as this cost often exceeds the purchase price many times over. For art and history lovers, parameters from the opposite spectrum can play an important role, such as what families and events are connected with the place, as well as artistic and aesthetic sensibilities. But in my experience, finances are the decisive factor.
In your offer of historic buildings, most of them are certainly listed. How does selling such a property differ from selling a regular property? For example, is it necessary to negotiate with conservationists and the like?
The vast majority of the castles I offer are listed, or at least some parts of them (for example, the building shell, tower, castle park). Of course, I always make sure I know this fact in advance and I try to get as much information as possible from the owner, and possibly even written documents. I am also interested (and the buyer naturally asks about this) in how the negotiations with the relevant conservation authorities have been or are being conducted. If, for example, any inappropriate construction has taken place in the past, it must be rectified. I sometimes assist buyers in further communication with the conservation authorities, although this is beyond the formal scope of my work. It makes sense to me to deal with everything in a comprehensive way. Every such sale is a very complex matter, and this involves not only dealing with the conservation authorities, but often also with the relevant municipality where the protected property is located and, in some cases, with the architects who have already carried out the building history survey.
In connection with this, I would also like to ask what is the situation with subsidies? Does the Czech Ministry of Culture, for example, provide any funding for the restoration of a cultural monument?
This depends on the degree of conservation of each particular monument and many other factors. There are a number of grants and subsidies available for the preservation and renovation of buildings registered under conservation protection. These can be government grants, regional grants, grants from the Ministry of Culture, the Ministry of Regional Development and other ministries such as agriculture or industry, as long as there is a project aimed at a specific business plan that is in line with the municipality's master plan and the protected monument. A number of subsidies and programs are also based on support from the European Union and transnational organizations helping to save monuments.
Have you ever witnessed the discovery of an archaeological find?
Unfortunately, I haven't. However, I have often heard that there is something hidden in a castle in a secret place (the location of which is only vaguely known) that was put there by ancestors. Then, indeed, it was searched for, but not found. I think that perhaps every place inhabited in history may give up some secrets, but some will remain hidden forever.
Who is most in demand for historic objects these days? Is it mostly individual or larger investors? Do monuments even represent a suitable investment product?
Historic properties have different buyers and their motivations also vary considerably. Someone might have an investment plan to build an exceptional hotel for the most demanding clientele, while someone else might want to live in a disused building under primitive conditions and slowly reconstruct it from their own funds. I try to be neutral on the question of profitable investment (I do not want to discourage enthusiasts). A castle does not necessarily represent a profitable investment and I cheer for all those who take on the repair and maintenance of the monument. Most of all, however, I am happy to see the monument saved. It is lived in, visited, admired, and preserved for the future as the cultural heritage of the nation. Understandably, I am saddened by the dismal sight of castles that are not cared for and that continue to deteriorate.
Do you also have an overview of what use historical properties will get from their new owners? What prevails? In the case of some of the more important monuments, castles, do the new owners leave part of the building open to the public?
Smaller castles are mostly bought by families whose goal is to own their own home. Large castle complexes attract larger investors. They have plans to adapt them, for example, into high-end hotels, private clinics, company headquarters with generous space for a showroom, or even retirement homes for the elderly. Some buyers, but not many of them, are also counting on making the castle park and perhaps a certain part of the castle building open to the public after the reconstruction. Specifically, this could involve the reopening of the chateau chapel for public services and cultural events or the display of exhibits from the Museum of Decorative Arts, for example.
When buying a classic family house, people settle for a reasonably sized garden and welcome a swimming pool as a bonus. For historic properties, the range of associated features is likely to be quite different - what scores the most points with prospective buyers and what role does this play in the decision?
Castles traditionally always included land, not only castle parks, but also fields, meadows, forests, ponds, and the associated agricultural primary production: sawmills, farms, breweries, distilleries, as well as hunting and fishing. Unfortunately, in the 1990s, after the restitutions, many estates were sold off piecemeal, and it is unfortunately now the case that some chateau estates looking for a buyer have neither a park, nor farm buildings, nor any other large plot of land.
In the past, the management of the castle property generated the resources to maintain such an expensive estate and formed an integrated harmonious and logical whole. Most knowledgeable clients need land, possibly farms, ponds, forests, in short something to farm, in addition to the castle.
Finally, a personal question. What is your favorite historical period and why? Could you imagine yourself living in a castle?
The Renaissance probably interests me the most because it drew on antiquity and preferred the human dimension and earthly life. I love Italy, especially Florence, which was the birthplace of the Renaissance masters. But I am also interested in the Romanesque period and the Gothic period, or the first stone buildings preserved in our territory. I must not forget the very specific and charming Czech Baroque, which takes many forms and ranges from the most spectacular religious monuments to simple elements in rural architecture, and which is probably the most characteristic of the Czech landscape.
I can easily imagine life in a castle. I say this with full knowledge of the cost of the discomfort that such living usually entails, including the never-ending work around the buildings and grounds. I grew up in the country, I'm used to physical labor. It is one of my greatest hobbies and forms of recreation.