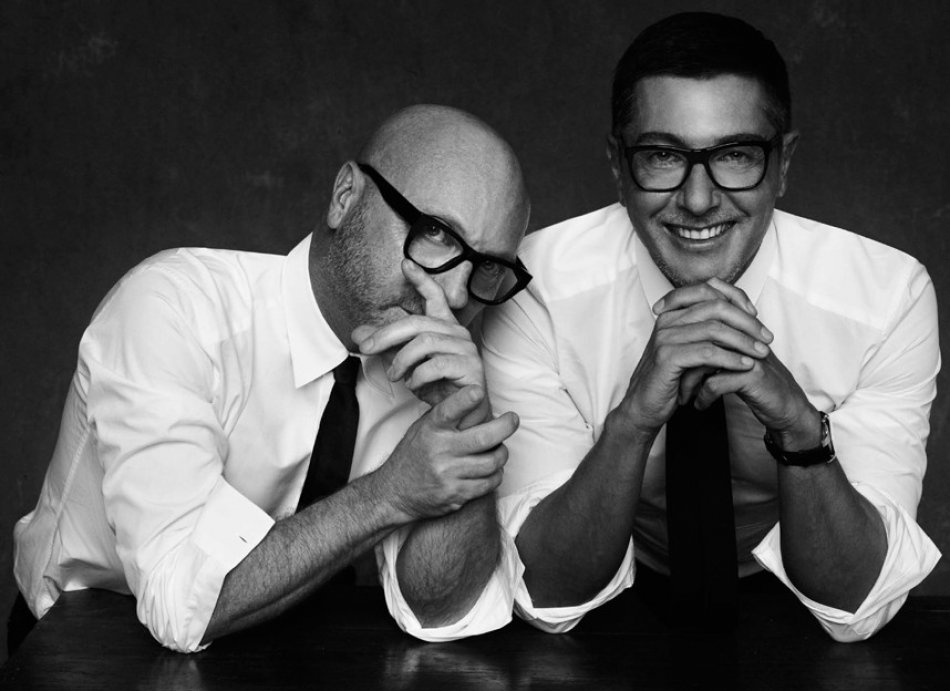 Two fashion gurus, who are loved not only by Hollywood, or a pair considered the leaders of the fashion world. Do you know who are we talking about? Their names are iconic: Domenico Dolce and Stefano Gabbana.
How Did It Begin?
These two fashion magicians met in one designer agency in 1982, Milan. Both of them felt the immediate connection and caught each other's eye. Domenico and Stefano were convinced of their future popularity and success around the world. They started to organize meetings, where they discussed their future together. The brand was the vision of both of them and unified their goals into one, absolutely the same, plan. This cooperation was ideal; both of them imprinted their Italian hot blood, perfect style, precise ideas and their need to open their own fashion design studio. They wanted to bring their ideas to perfection and pass the unique fashion skills on to people seeking for fashion fads.

The first few years were not ideal though. They wanted to succeed with elastic materials and complicated ties but the results were far from what they expected. They headed the right direction after their visit to Sicily in 1987. There was a woman who was posing for Piazza Politeama (a successful newspaper from Palermo). She was naked, only covered in a black scarf. Dolce and Gabbana were inspired by this Sicilian beauty – their vision was formed by passion, power, dignity and raw sensuality. This was the right path, an imaginary planting of the seeds, and soon they reaped success. Dolce & Gabbana created their own style and their fashion designs gained more and more popularity. In 1985, they were nominated as a New Talent during Milano Fashion Week. This became the first milestone in their career as many magazines and even customers appreciated their unique, luxury style.
The rise of the brand Dolce & Gabbana happened during the recession. It was that period of time when fashion designers were falling down and the giants in fashion had their positions stable and clear (e.g. Armani, Versace, Ferre). Domenico and Stefano broke through and succeeded with their collection Spring/Summer S88, which was inspired by the Sicilian woman. This sensual collection enchanted celebrities like Julia Roberts, Uma Thurman, Madonna, Nicole Kidman or Demi Moore, and the brand expanded. In 1990, they introduce a new collection for men and their first women's perfume. Because of their ongoing success, these two men introduced the world their new collection – bath, home collection and series of accessories – from which the favorite are handbags and belts. They also designed a cell phone – a Motorola V3i Razr model.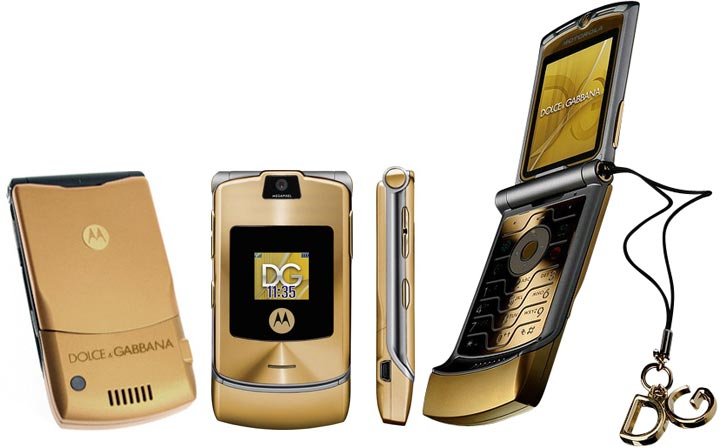 How Do Domenico and Stefano Define a Woman?
A cosmopolitan woman should never forget about her roots and where she comes from. She needs to love herself before wearing a see-through tunic. It does not matter if she loves expensive stones, exclusive jewelry, luxury properties, or her partner; it still is a pure love which makes her honest image. She is a successful, modern and a beautiful woman.
Dolce & Gabbana is a dream – a beautiful, stylish dream. This luxurious, constantly developing brand, promises not to radically change their focus. Its priority is to keep the irreplaceable charm D&G is famous for. This faithful, timeless and an exclusive style lasts trendy for several seasons. It is a brand of success and ongoing progress reflecting hearts and desires of two talented men – men, who devoted their lives to beauty and luxury.