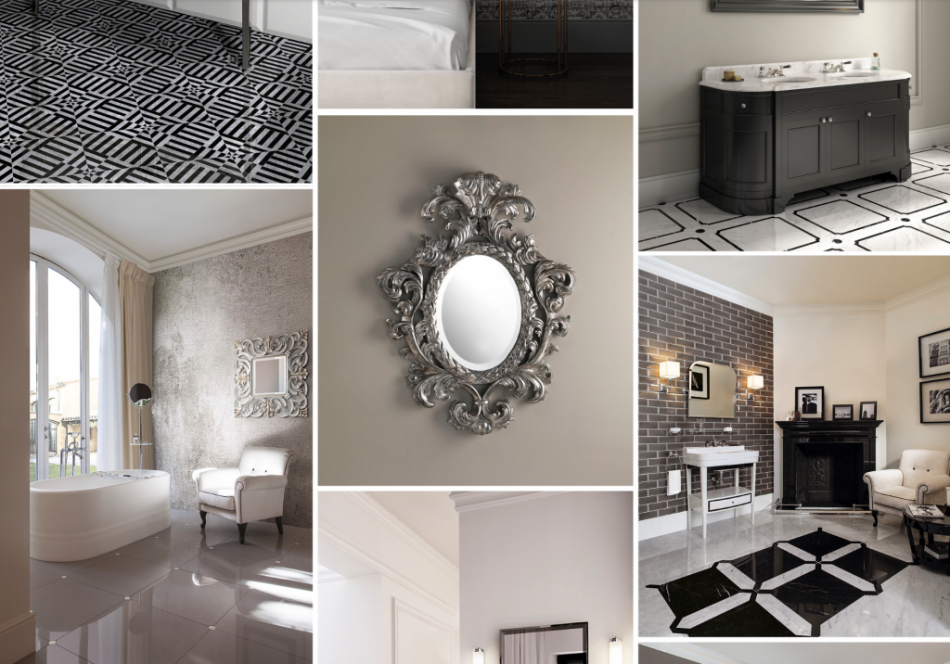 Introducing Devon&Devon – the luxury brand. It was founded in 1989 in Florence by various artists, architects and professionals who shared passion for the traditional stylish, elegant bathrooms. Their inclination to American designs of the first half of the twentieth century is undeniable. Tasteful patterns and geometric shapes; in the unique and highly sophisticated style combining Art Deco, the Golden and Victorian Age, and the Florentine Renaissance, create one-of-a-kind pieces with an emphasis on detail and the highest quality.

In their catalog you will find not only the mentioned bathrooms, but also tiles, wallpapers, design accessories and many more. Which pieces impressed us the most? Take a look at their unique premium collection and get inspired!
---
BATHS
---
LAMÉ | Lamé is the new freestanding tub by in Devon&Devon. It is recognisable for the particularly opulent shine of its exterior surface and for its raised double seatback. The precision hand-crafting and classic form combine to embody a typically English aesthetic. Durability and easy maintenance are guaranteed by the application of a special transparent semi-gloss layer.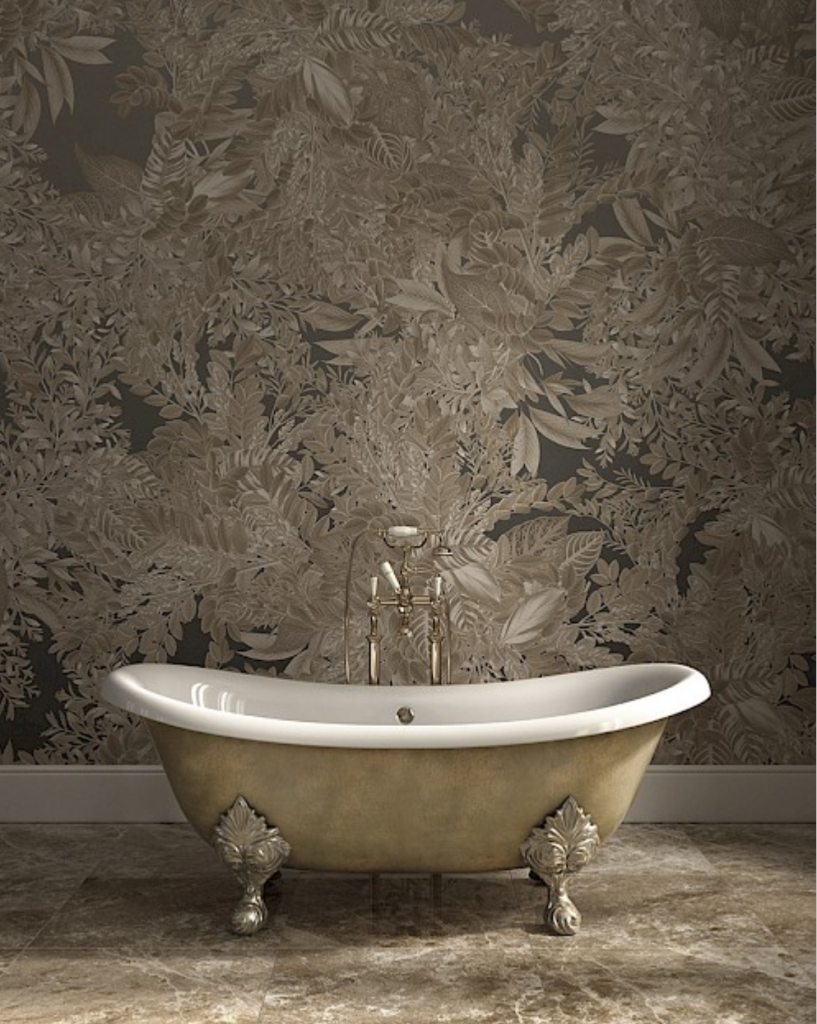 CAMELOT | Cast iron bathtub with exterior covered in lead and finely decorated, interior in white enamel. Coventry bath set with free standing legs in satin nickel. Also available in chrome, light gold, polished nickel and antique copper.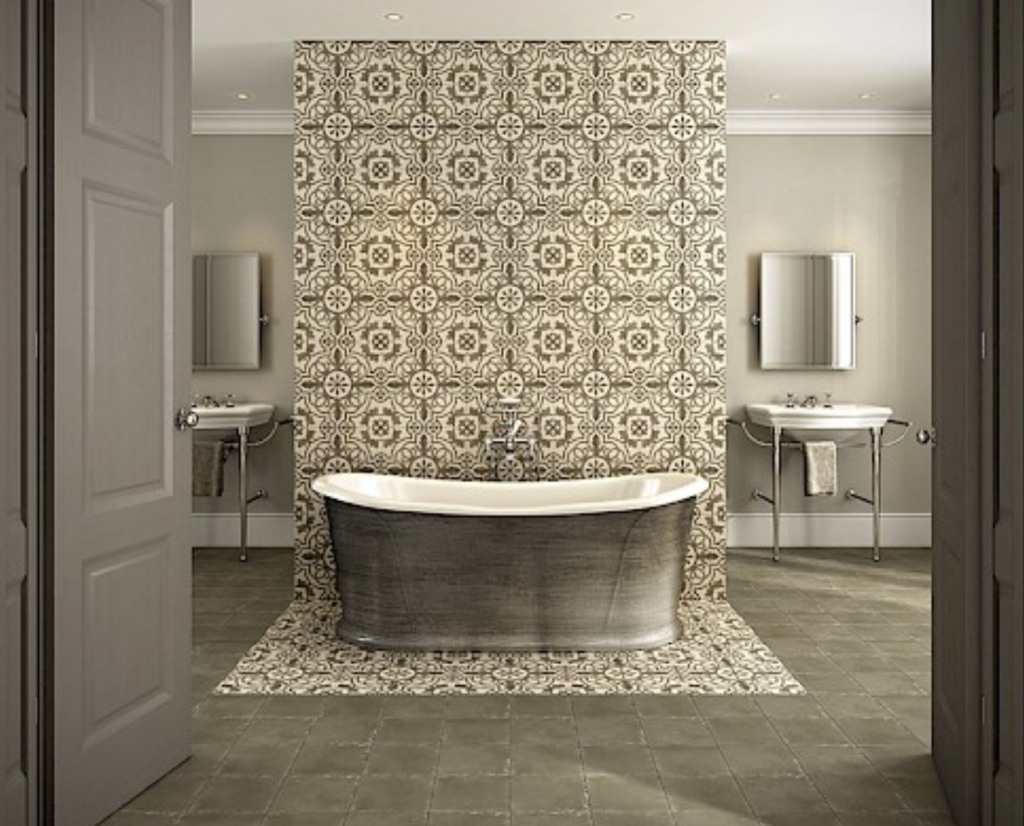 CAPITOL | A classical inspired prestigious freestanding bathtub, Capitol is characterized by it is rigorous and essential design. The external surface in aluminium is embellished with geometric decorations in relief. The internal tub is enameled cast iron, the surface is available in all of the 500 colours from the enamel collection Colors by Devon&Devon.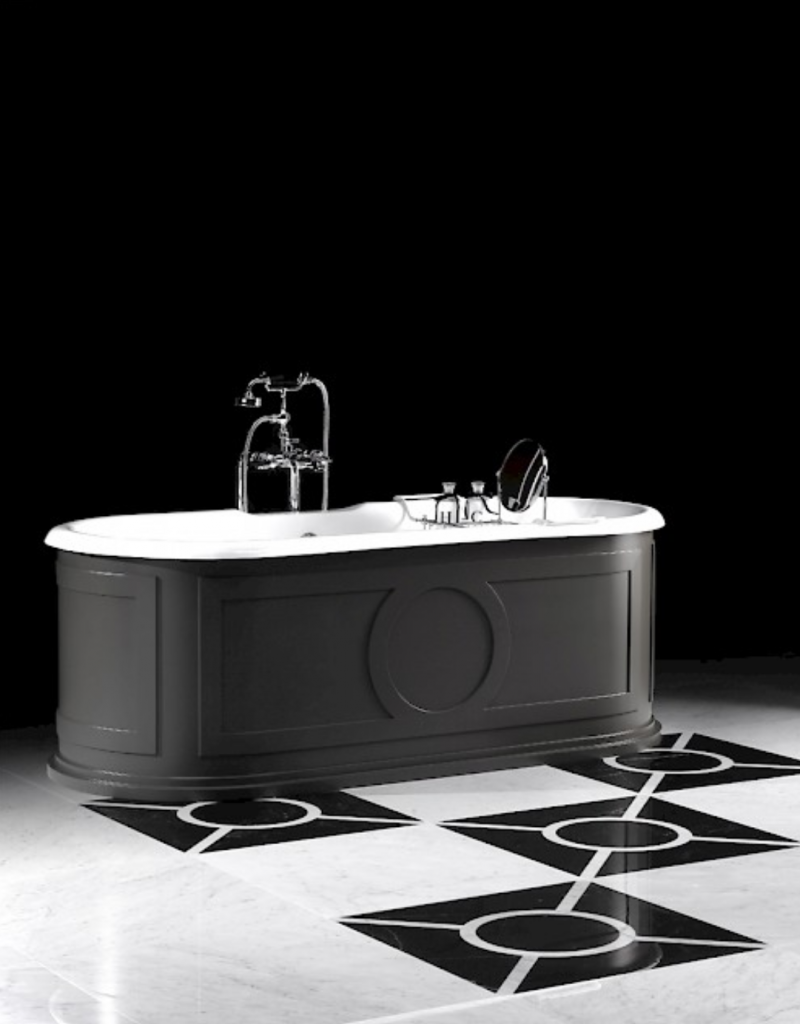 PRESIDENT | President is an impressive mono-block bathtub of understated sculptural elegance that's characterised by geometrical bas-relief texturing, neo-classical details and a fascinating tactile surface texture. President is available in a right corner, left corner and center wall version.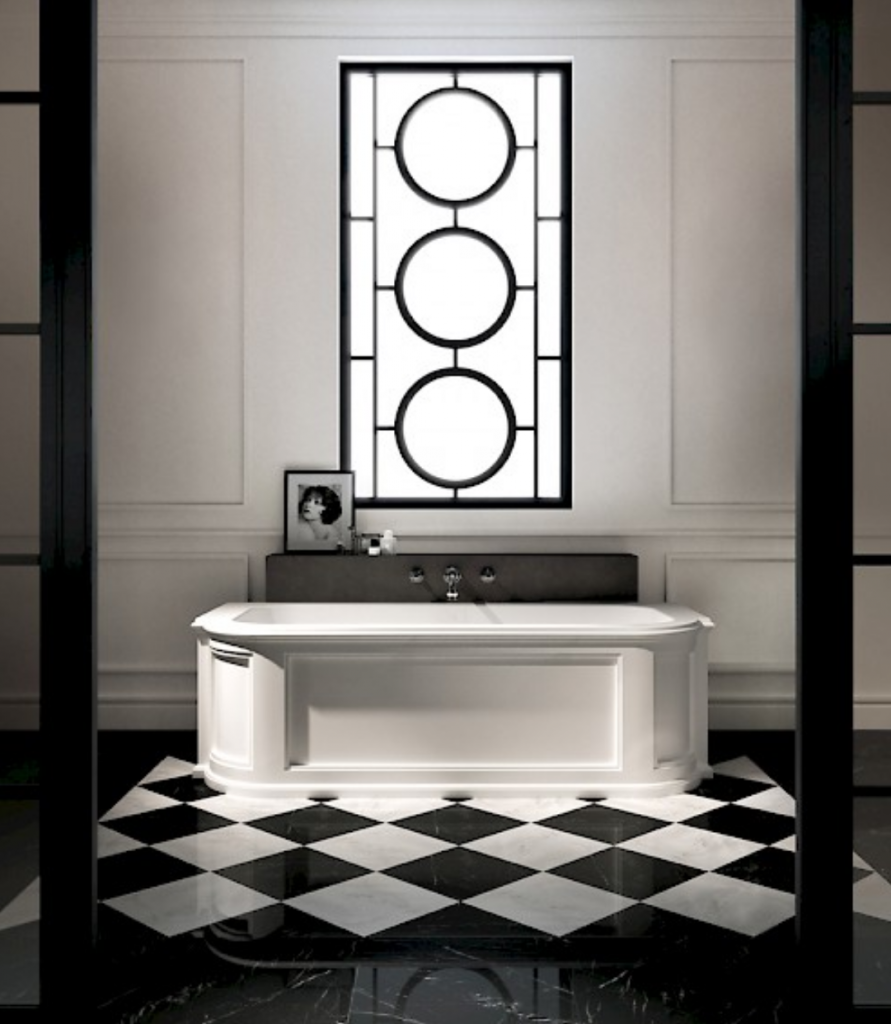 ---
CONSOLES & VANITY UNITS
---
MIAMI | The Miami vanity unit catches the essence of the typical lines of 1930's American Art Deco, thanks to the fortunate combination of the soft form of the legs in fused aluminium and the surrounding profile of the vanity unit in black lacquered wood.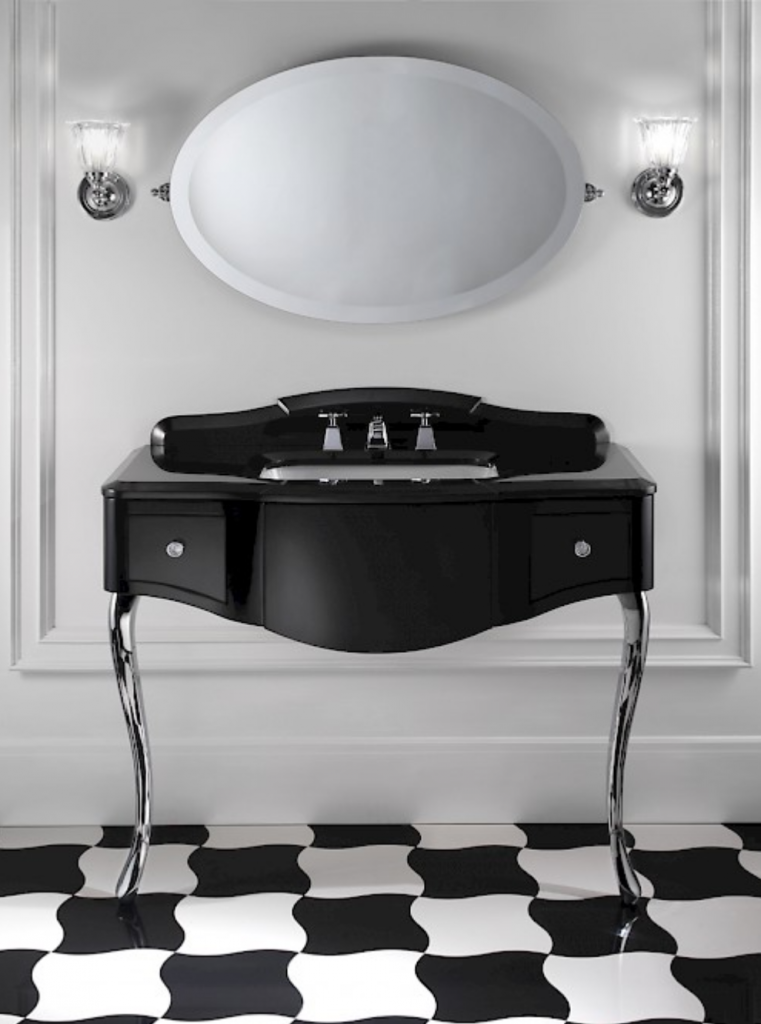 SUMMERTIME | A vanity unit with a characteristic Sixties design, Summertime evokes the aesthetics of liquor bars of that period. The smooth and shiny curved lines of the wood structure, together with the black-white colour contrast, accentuate the effect of sophisticated compactness.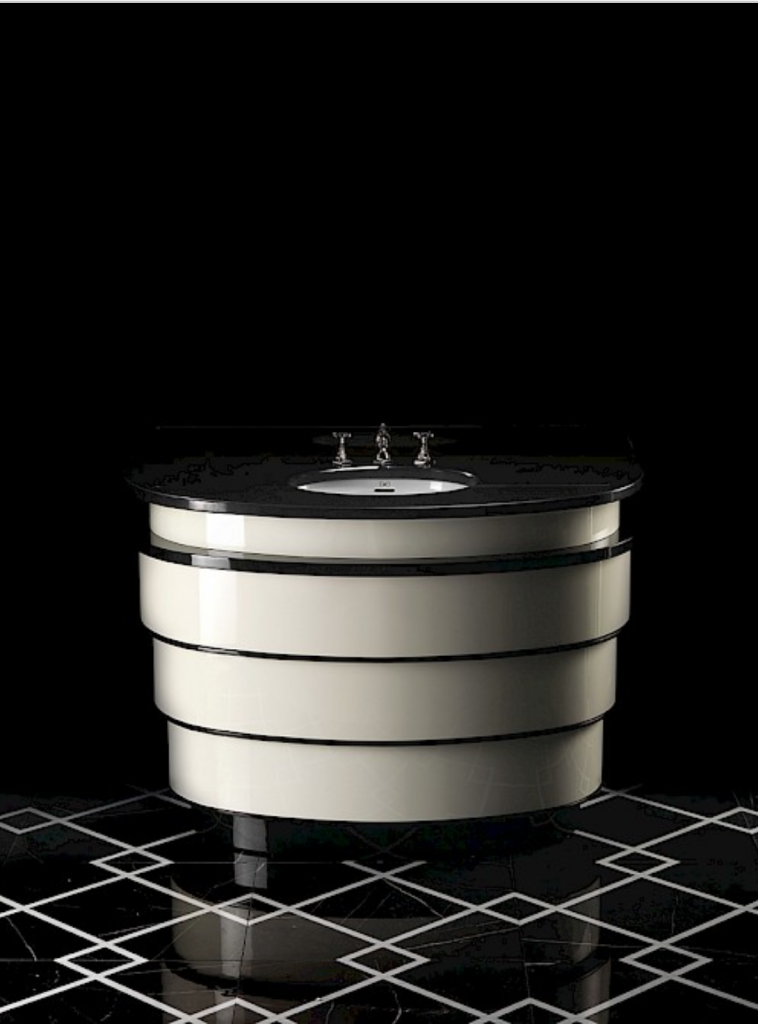 COLETTE CONSOLE | Console with top, basin and legs in fire-clay, a ceramic material for the development of large size products. Colette keeps the charm of the Devon&Devon marble consoles while offering all the advantages of ceramic: extremely durable, totally non absorbent and practical to maintain.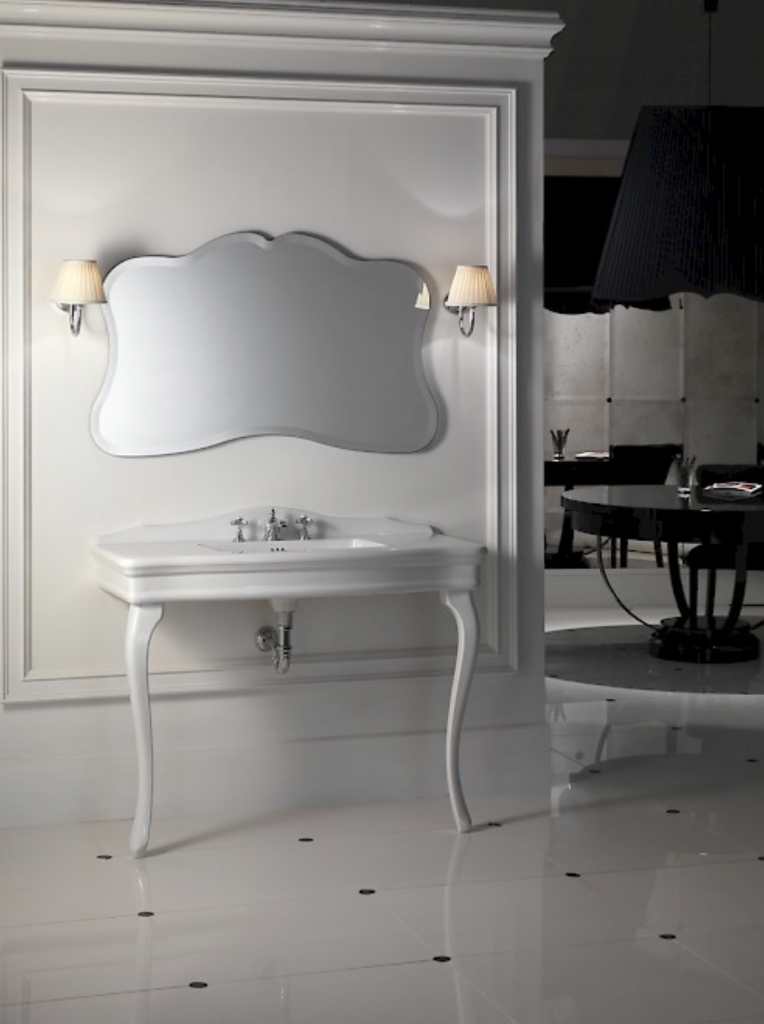 JETSET | Jetset, a stylish complement for the most elegant bathrooms, evokes all the fascination of the art deco style popular in America in the 1940s.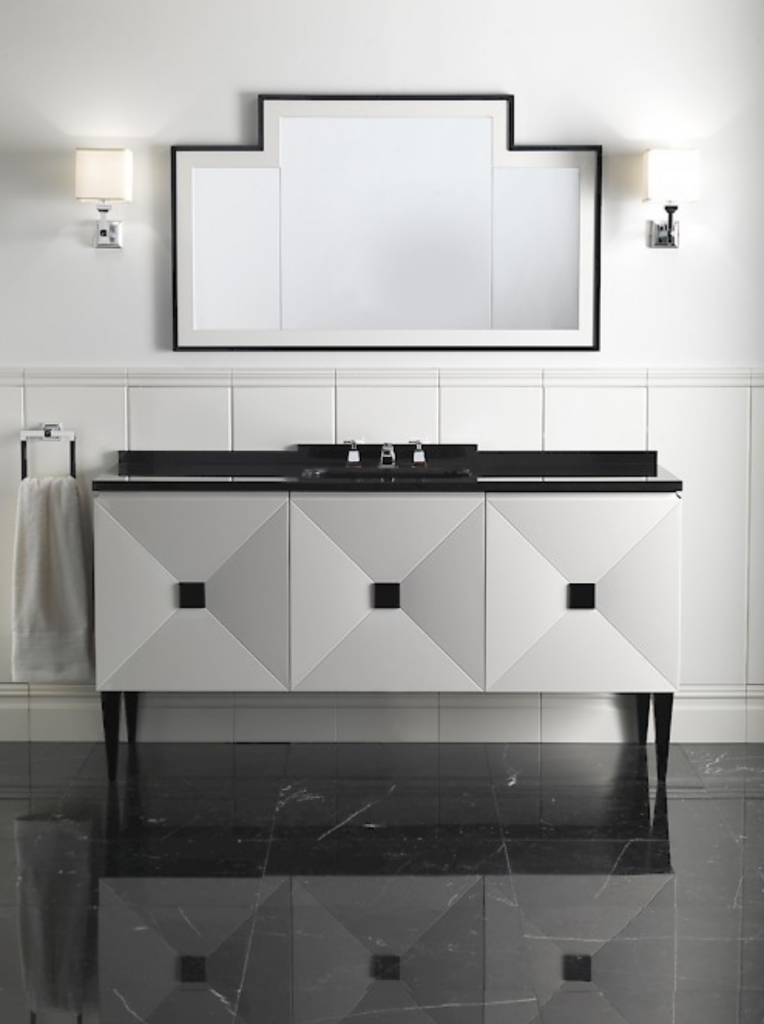 ---
BATH DECOR
---
CRYSTAL | The Crystal wall light features classical lines and aesthetic styling cues reminiscent of the Thirties. The turned brass light is decorated with a crystal prism and an elegant cream-coloured lampshade edged in tone-on-tone grosgrain. Arm available in a chrome, light gold, polished nickel and satin nickel.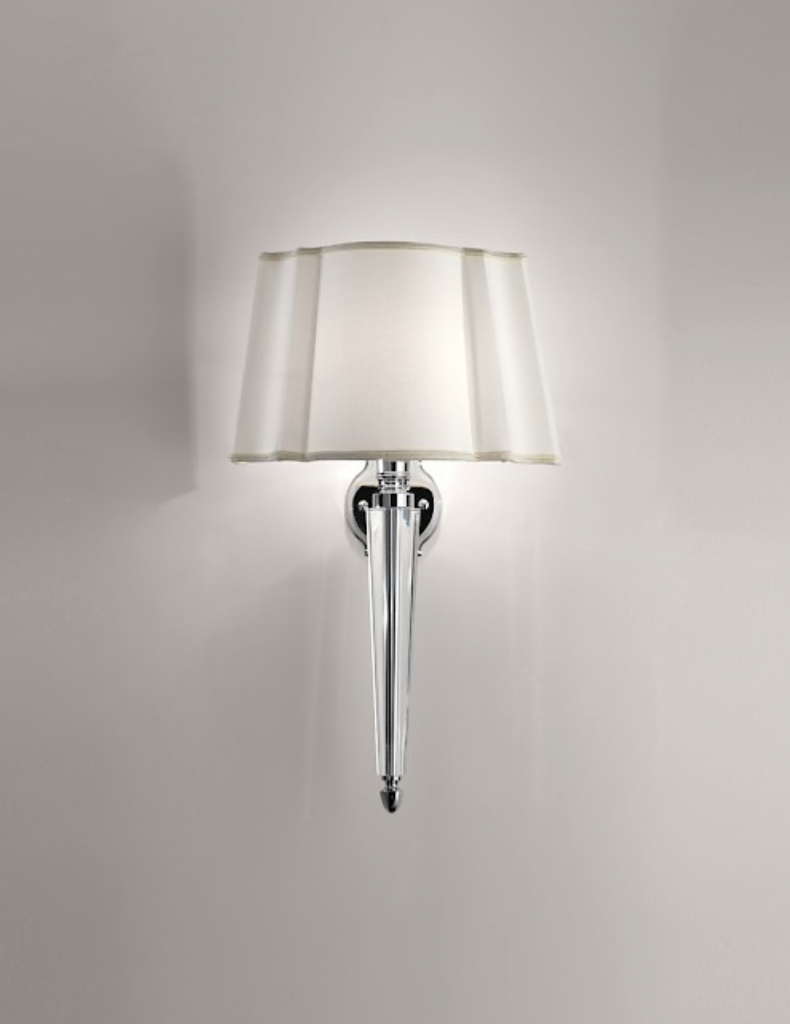 GOLD NORMA and SALOMÈ | Mirrors in hand-carved mahogany.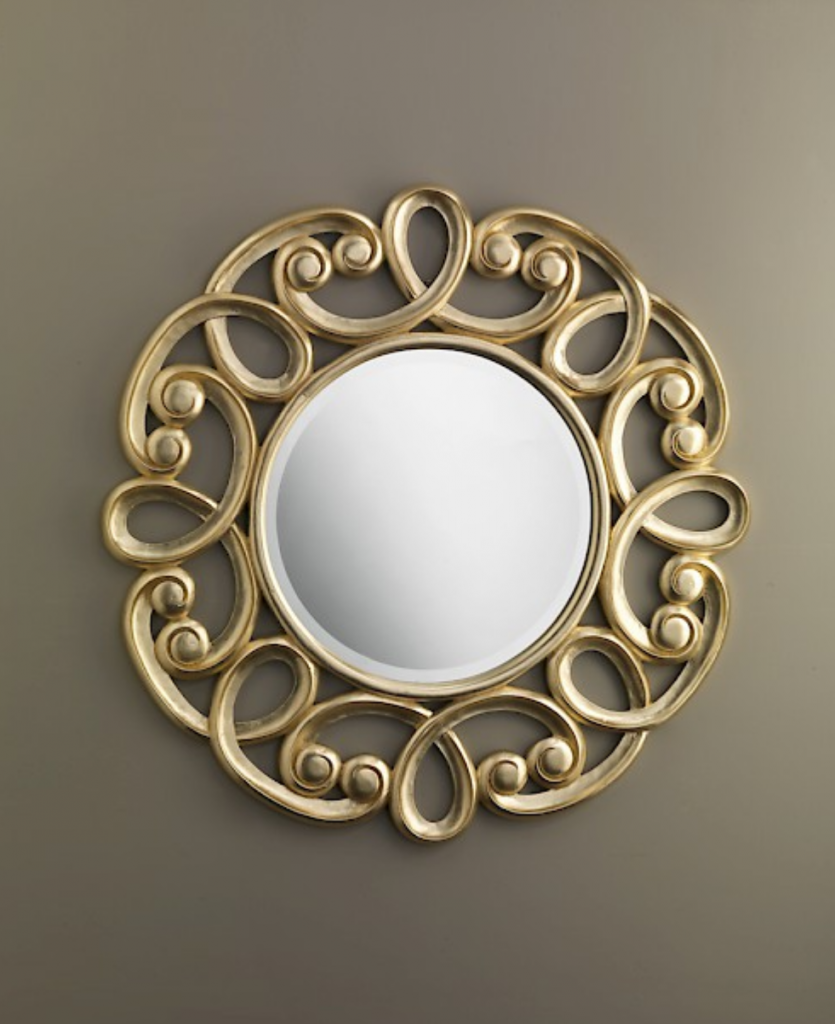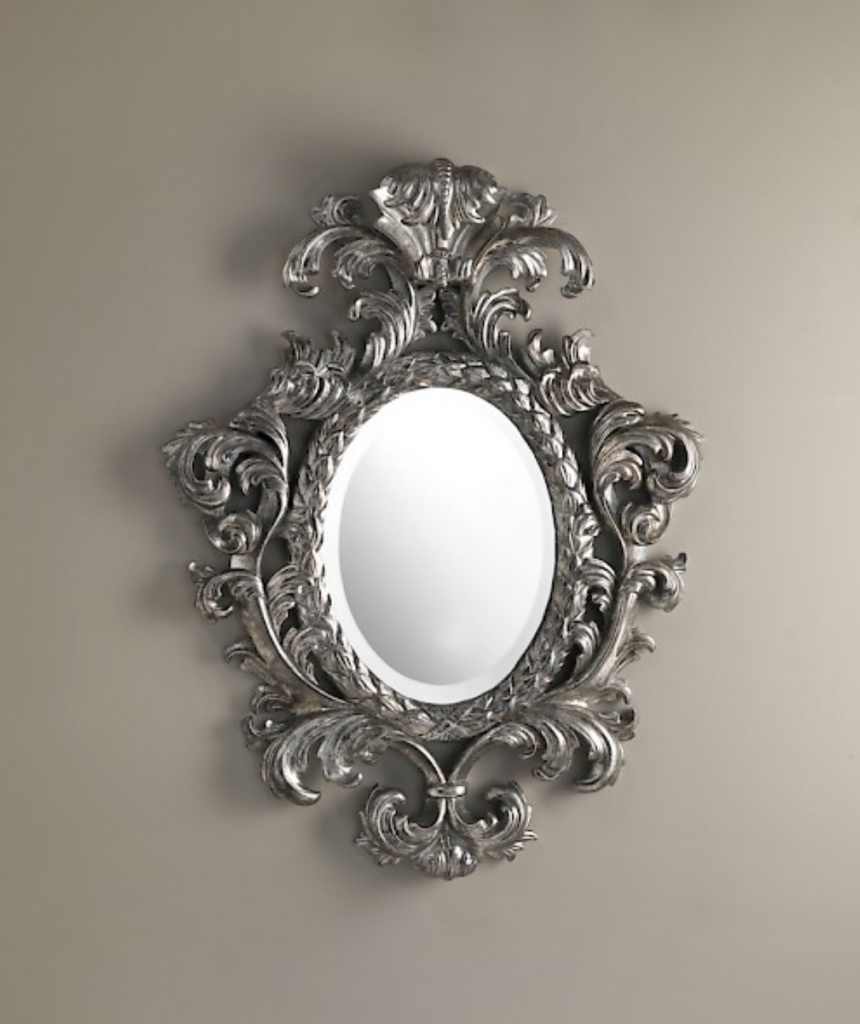 JUBILEE | Cup holder with ceramic cup.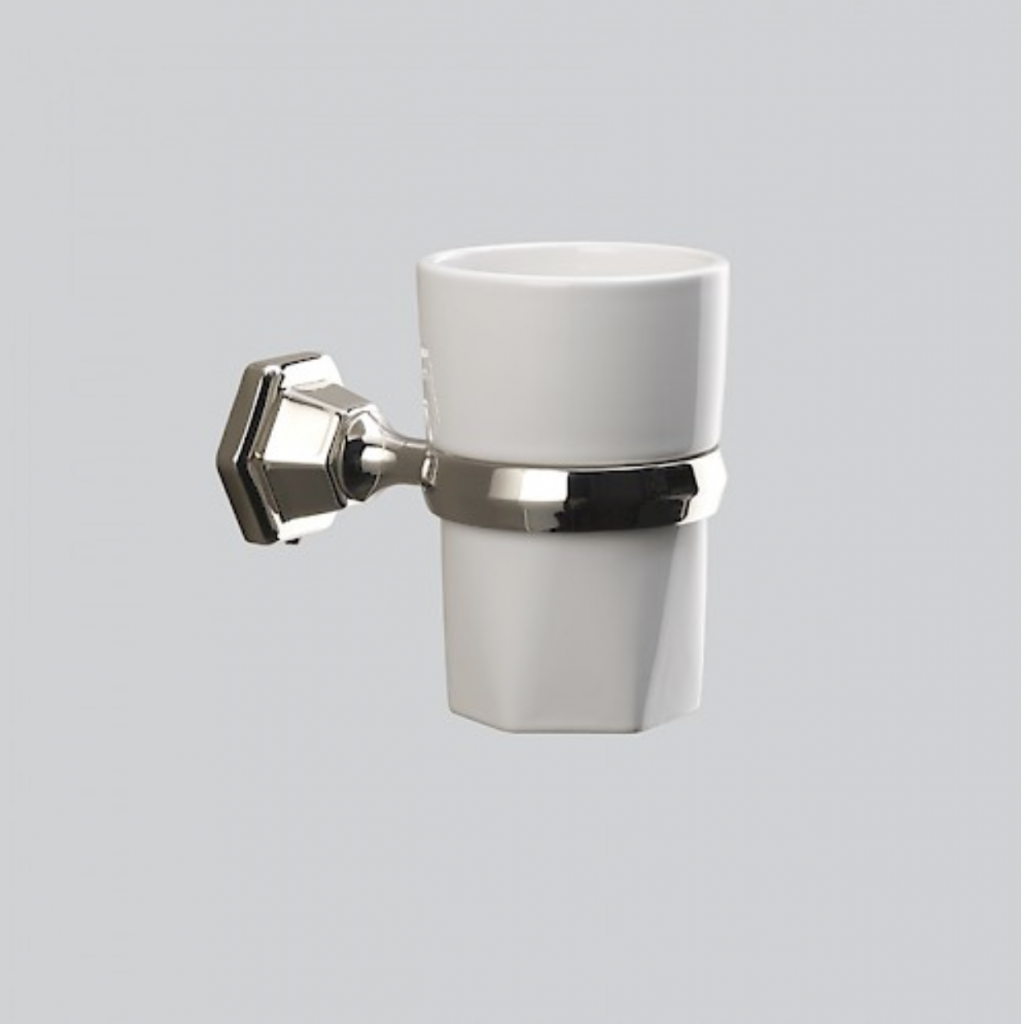 ---
WALLPAPER COLLECTION
---
RIO | Wallpaper featuring a natural landscape in black&white with geometric décor, available in three colours: copper, sepia and gold.
TAPISSERIE | Elegant weaves inspired by finely embroidered antique hems. The wallpaper is available in five colours: grey blue, red, black, bordeaux, and gold.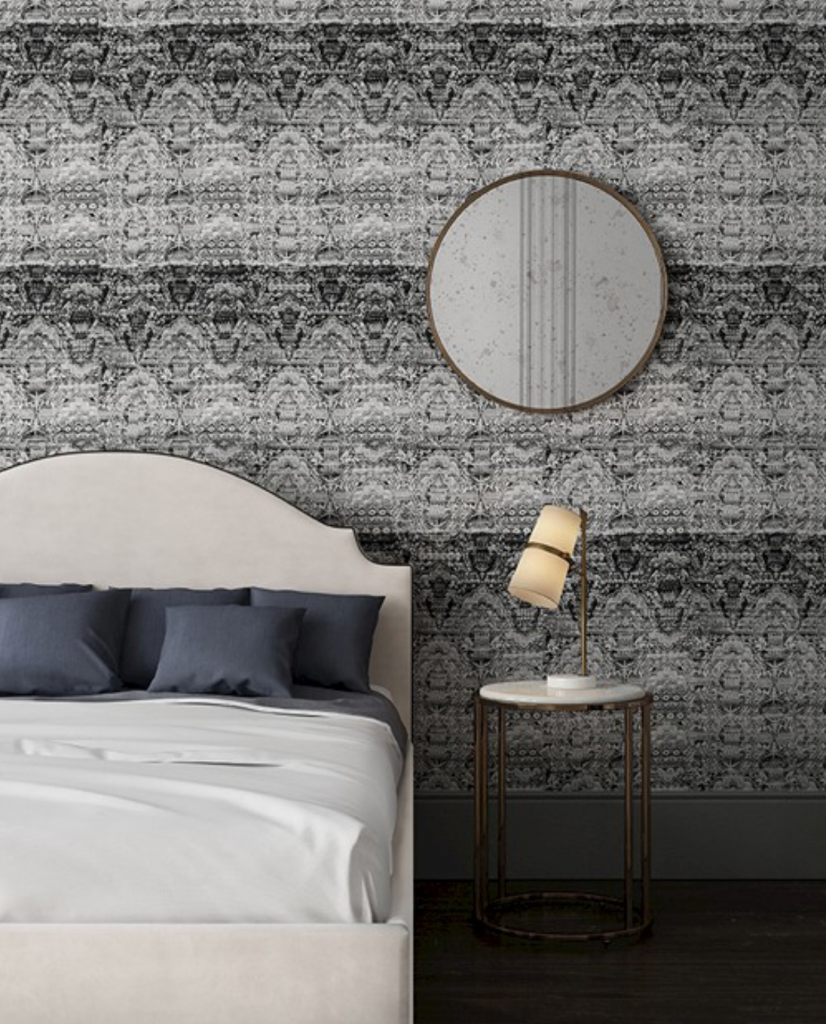 RAINFOREST | Birds and parrots in a fanciful forest of philodendron and strelitzia plants. The wallpaper is available in four colours.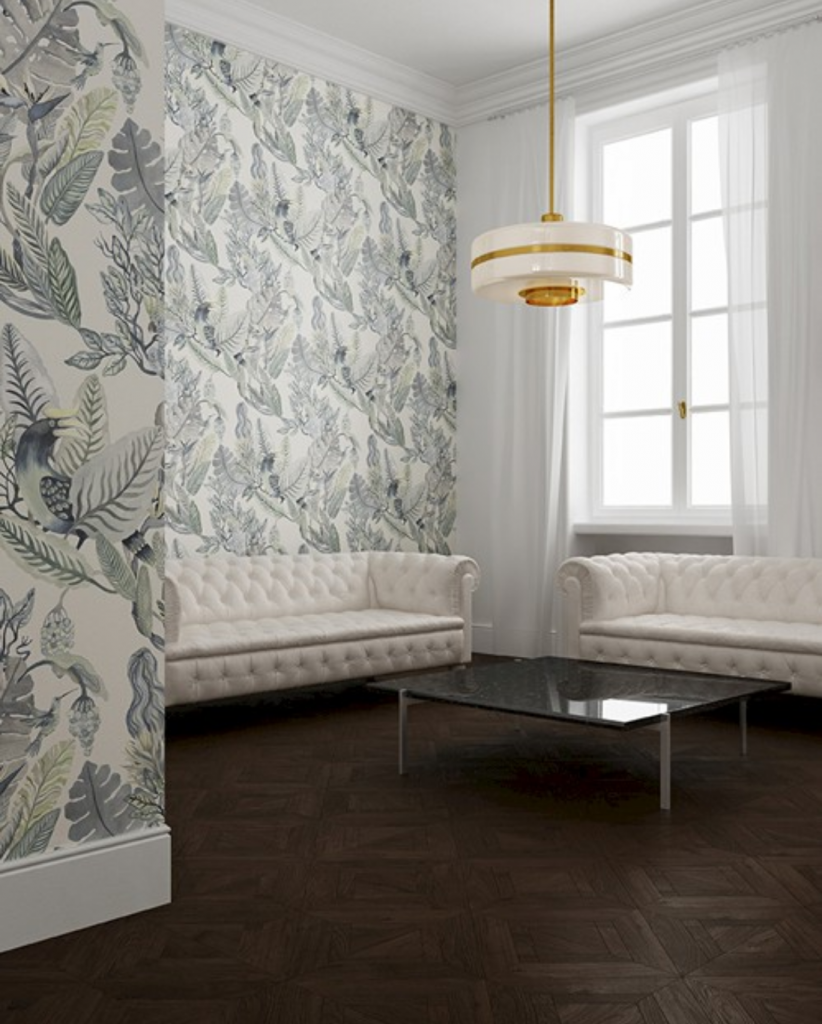 EMPIRE | Wallpaper featuring stylised fans and a border of art déco-inspired graphic elements. The wallpaper is available in three colours: luxury, ice, and black&white.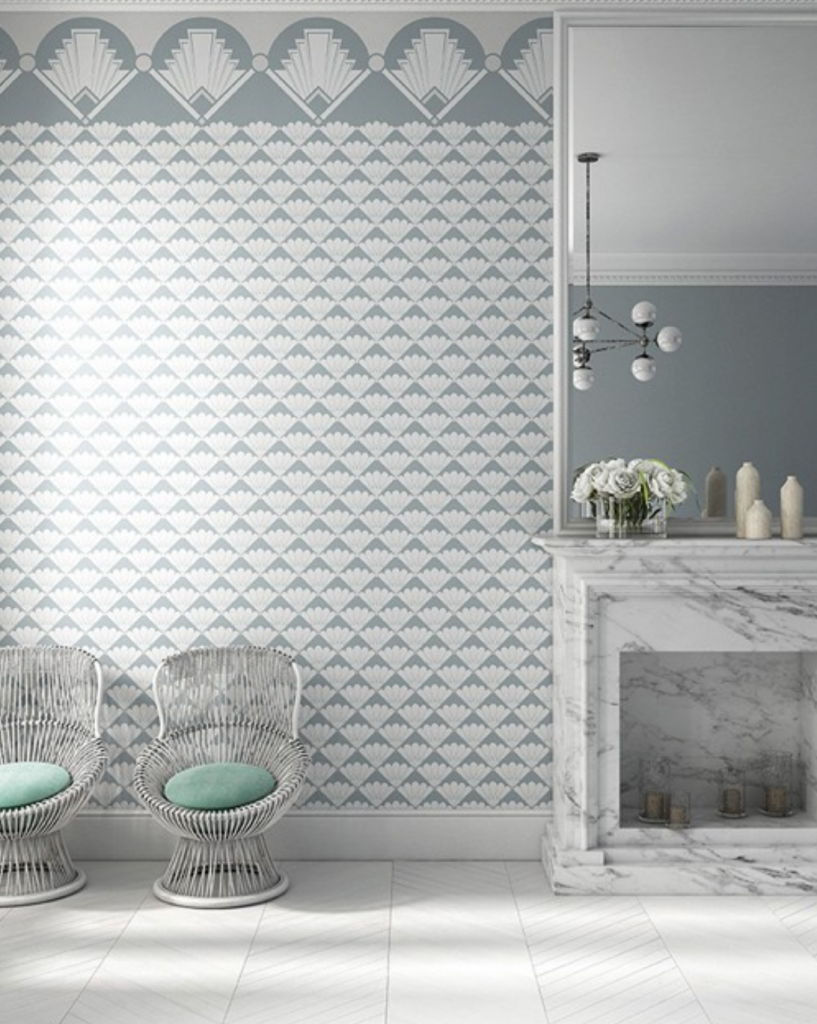 ---
FLOORING
---
ELITE | With Élite Mosaic, Devon&Devon has recaptured the traditional art of the mosaic through a premium collection of marble floorings. The new patterns feature arabesque motifs and optical geometries, including twists, perspectival cubes, diamonds, and chequerboards, and multiple elegant modular combinations can be created thanks to the contrasting and matching colour combinations of the marbles in the catalogue.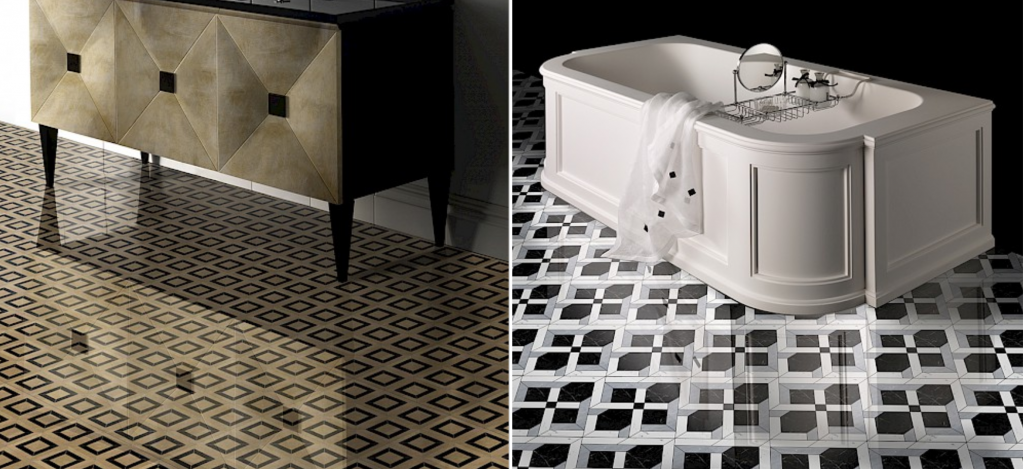 INTARSIA | Intarsia is a special collection, whose main characteristic is the use of oak with inlays in wengé. Four of these new designs present curvilinear inlays produced with a special laser cutting technique; the effect of these combinations recalls the prestigious creations of master cabinet-makers.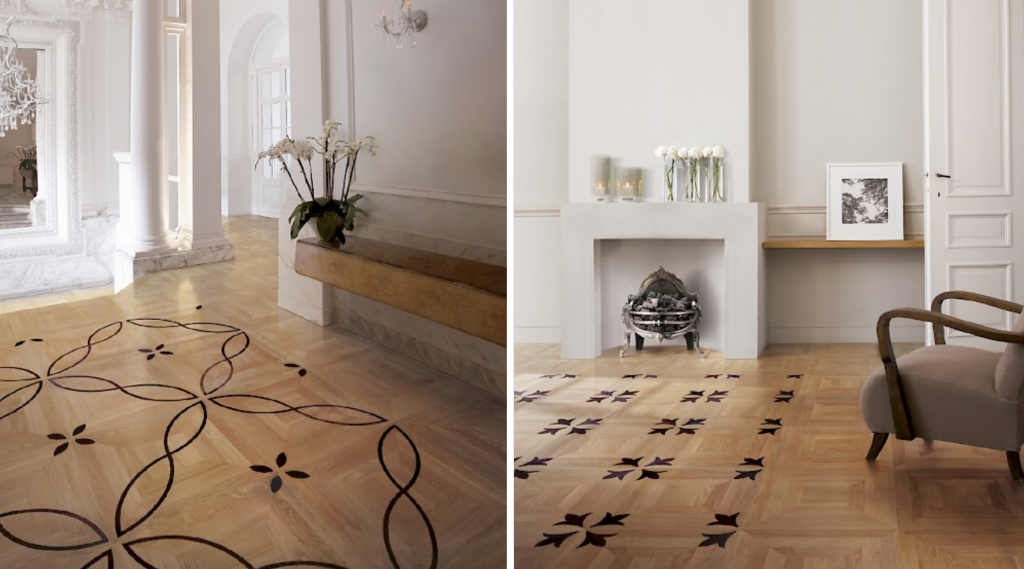 ---
HOME BOUTIQUE
---
TEATIME | The Teatime glossy black lacquered wood smokers table is available in an oval and round version, with an elegant bevelled smoked glass top and shelf.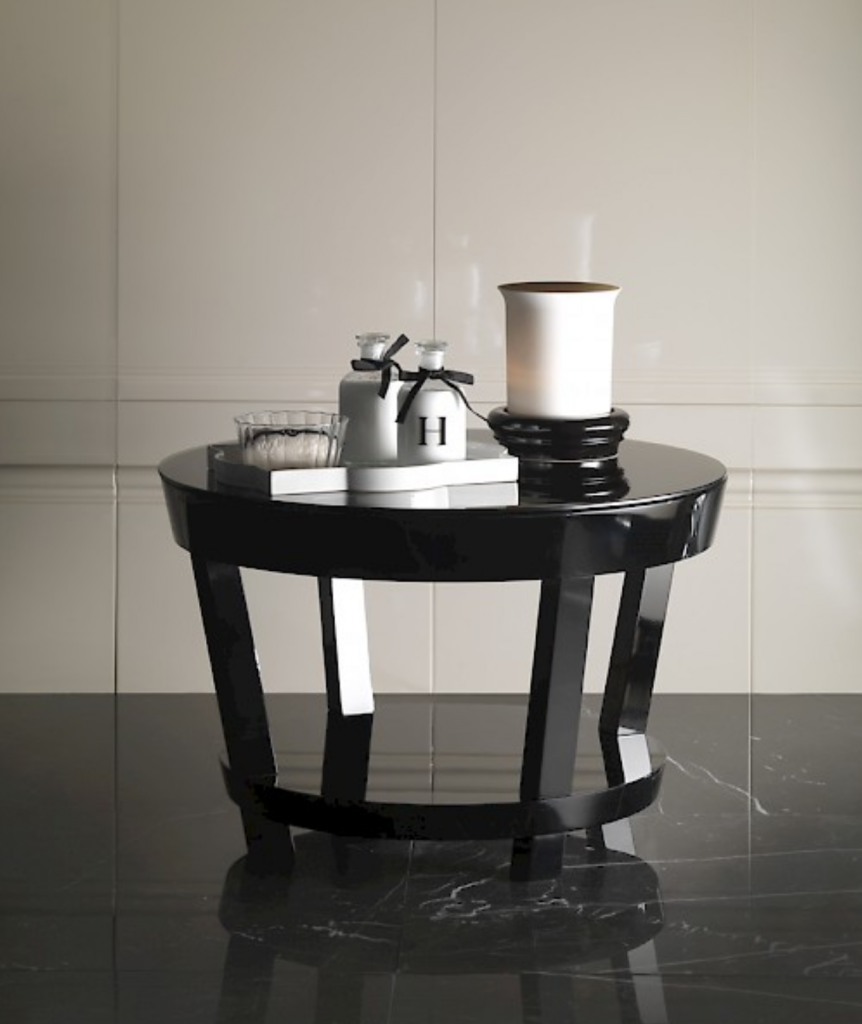 SOFAS CLUB FOOT | A two-person couch, armchair, and pouf are the three elements that form this elegant collection of padded furniture; the vast selection of original fabrics and patterns re-interpret classic lines and make this collection an eclectic solution for various furnishing scenarios.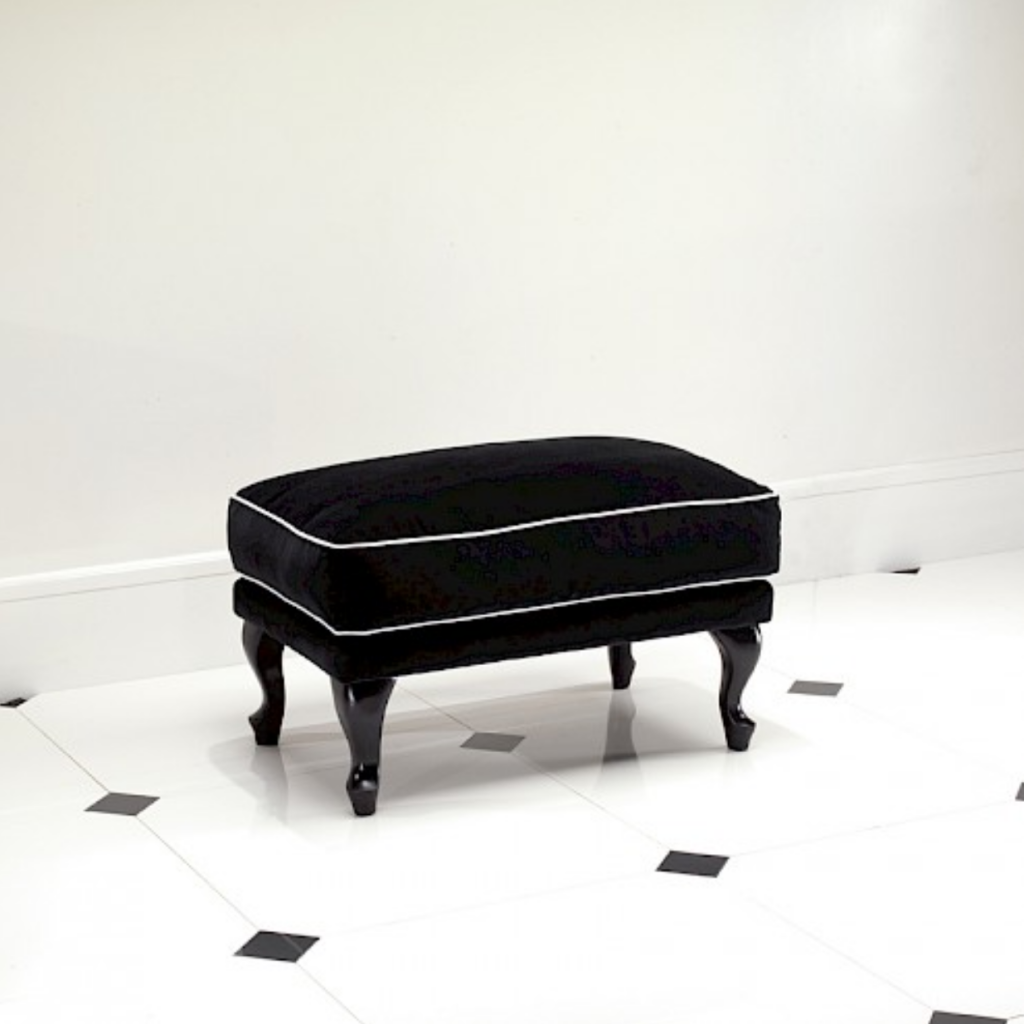 HOLLY | The clawfoot bathtub-come-sofa on which, in "Breakfast at Tiffany's", Holly – interpreted by a splendidly chic Audrey Hepburn – lounges in her New York salon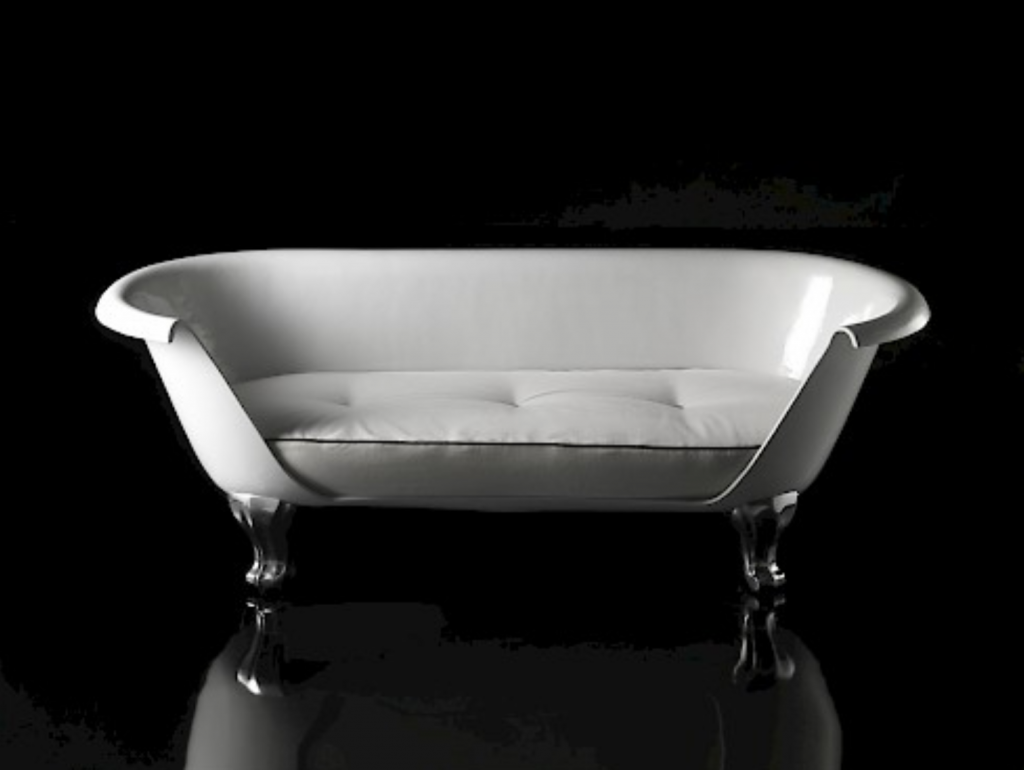 DOLL | A pure cotton bathrobe (600 g) softly modelled, with elegant details such as black cotton satin piping and two black cotton tassels that underline the comfortable side splits.