Glamping - the most beautiful places in Europe where you can spend the night in a bubble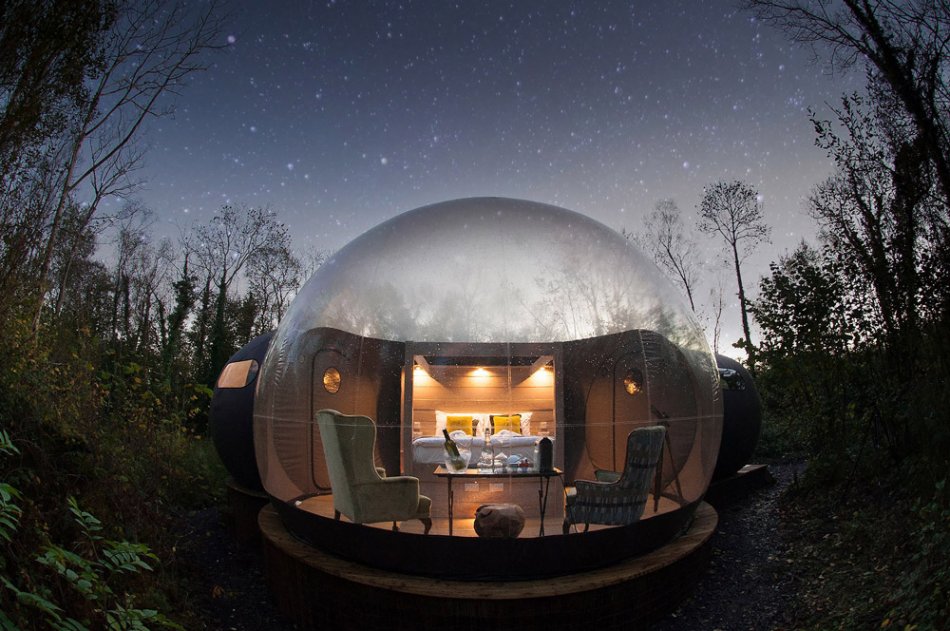 Have you ever heard the word "glamping"? It was created by a combination of the words "glamour" and "camping". It is the magic experience of camping and comfort of a luxury resort. Glamping is a way to get the authentic atmosphere of unique places and untouched nature without sacrificing so much comfort. 
 
That is why bubble hotels are becoming more and more popular. Instead of a typical accommodation, they are designed to embrace the great outdoors. These cool bubble rooms are available in various locations throughout Europe and let you fall asleep while gazing at the starry sky. Do you want to be surrounded by untouched landscape, magical forests or the Spanish desert? The choice is up to you. And where do you find the most interesting bubble resorts in Europe?
Forest Domes, Northern Ireland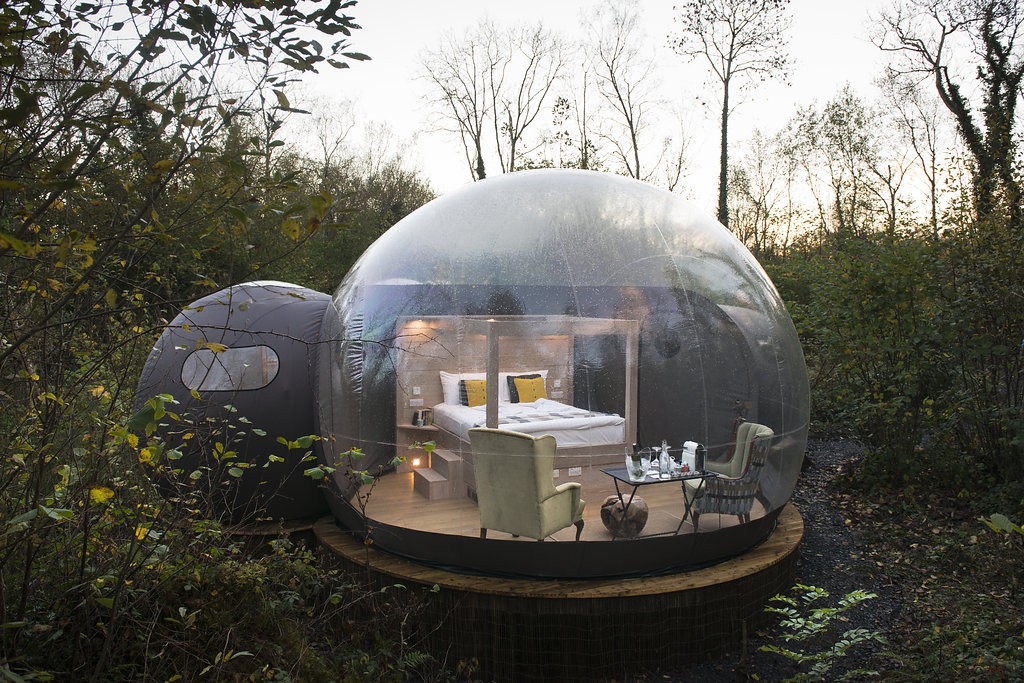 Escape the outside world with a stay at Finn Lough, a gorgeous lakeside resort offering deluxe bubble accommodation in County Fermanagh, Northern Ireland. Each elegant Forest Dome is stylishly decorated with a bespoke four poster bed, as well as classy period armchairs and a telescope for stargazing in style. All units come with ensuite bathrooms, Nespresso coffee machines, and 180° transparent walls, immersing guests in the wild surroundings. 
 
The 5 Million Star Hotel, Iceland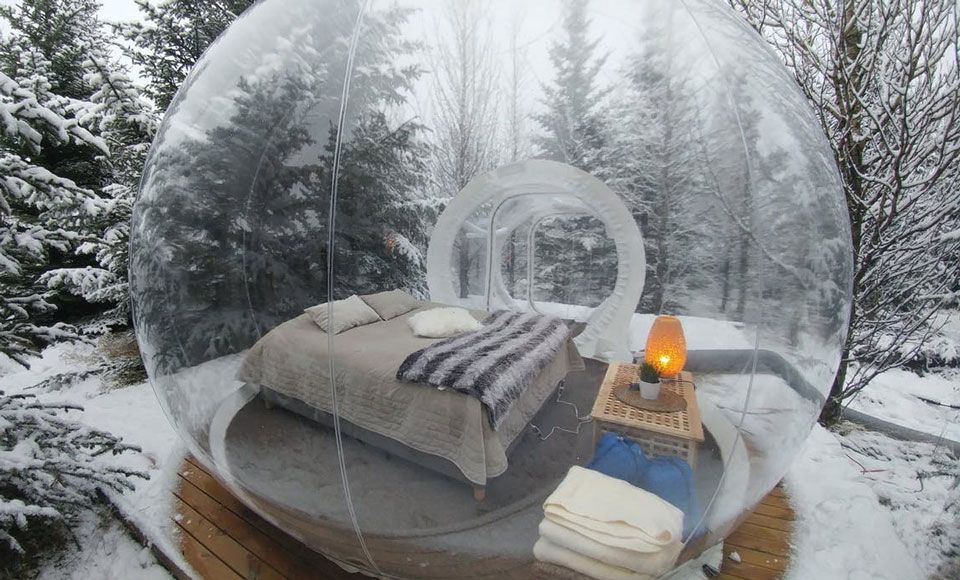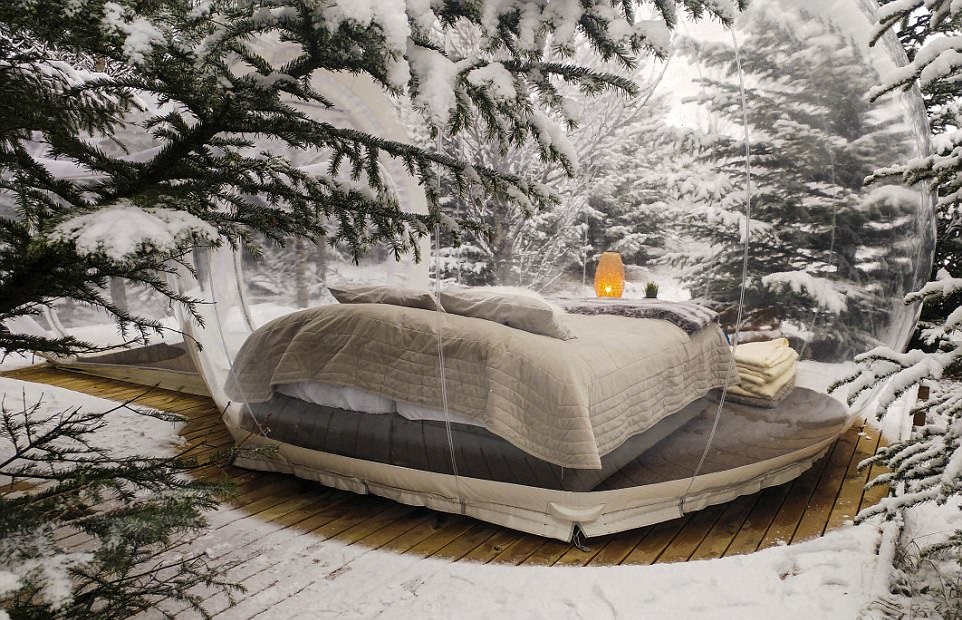 There's no better way to experience the Northern Lights in Iceland than by staying at Buubble, aka The 5 Million Star Hotel. Tucked away in the middle of a secret forest, about 1.5 – 2 hours from Reykjavik, the establishment offers adventurers a variety of bubbles to choose from, all equipped with heating systems, power outlets, and cozy beds to gaze at the starry sky in comfort. Come summer, the Midnight Sun brings the dormant nature to life, painting everything around in vibrant shades of green. 
Hotel Aire de Bardenas, Spain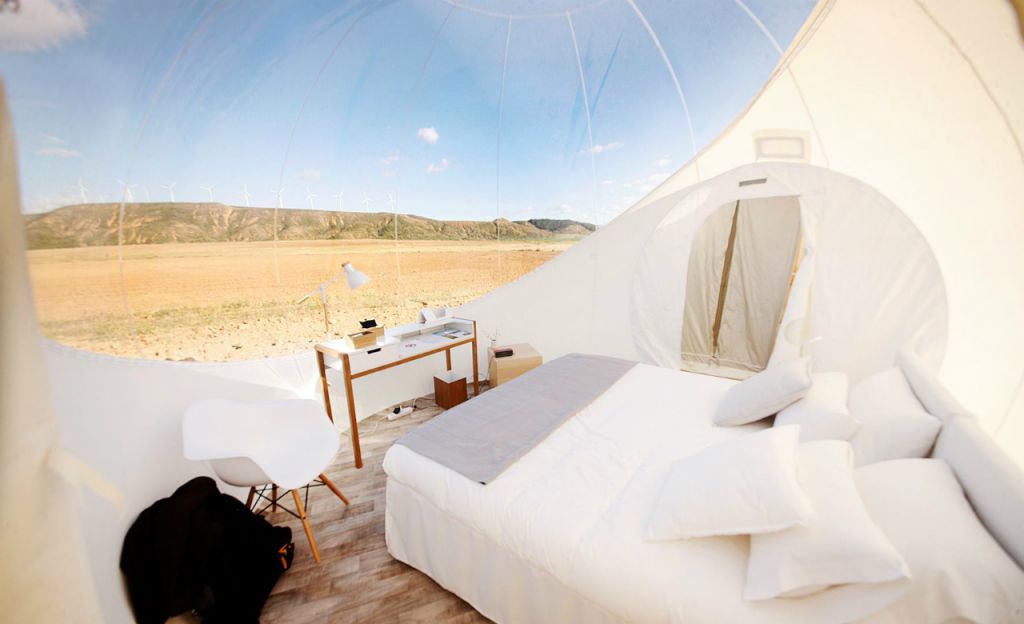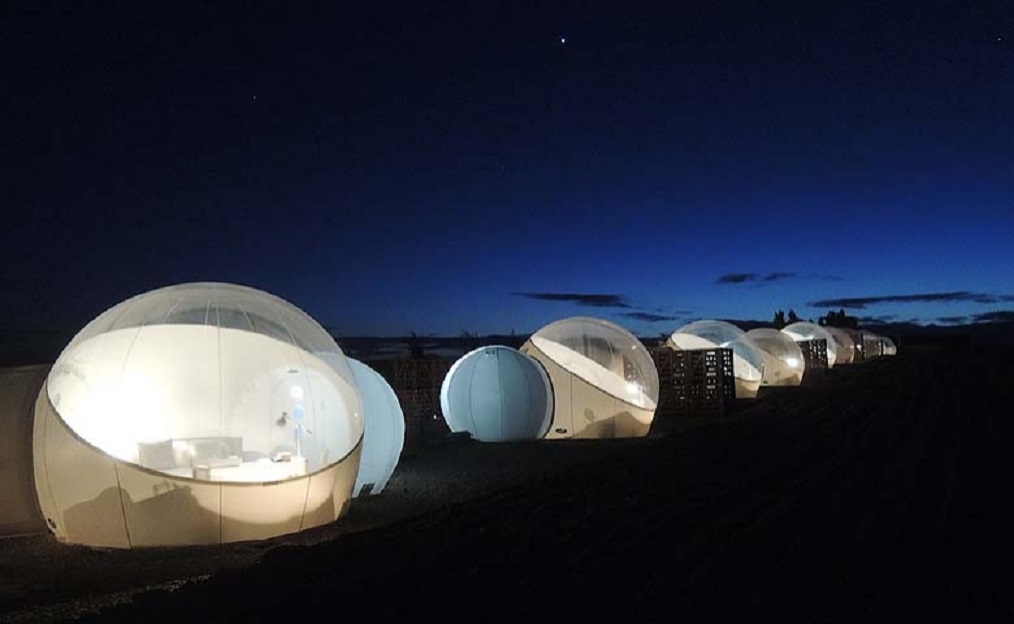 Nestled in the Bardenas Reales Natural Park, the design-forward Aire de Bardenas hotel offers visitors the opportunity to sleep under the moonlight in beautifully decorated bubble rooms with endless views of the stunning desert landscape. The chic spherical structures are connected by bubble tunnels and come appointed with bathroom, electricity, Wi-Fi, and a minibar.
ATTRAP'RÊVES, France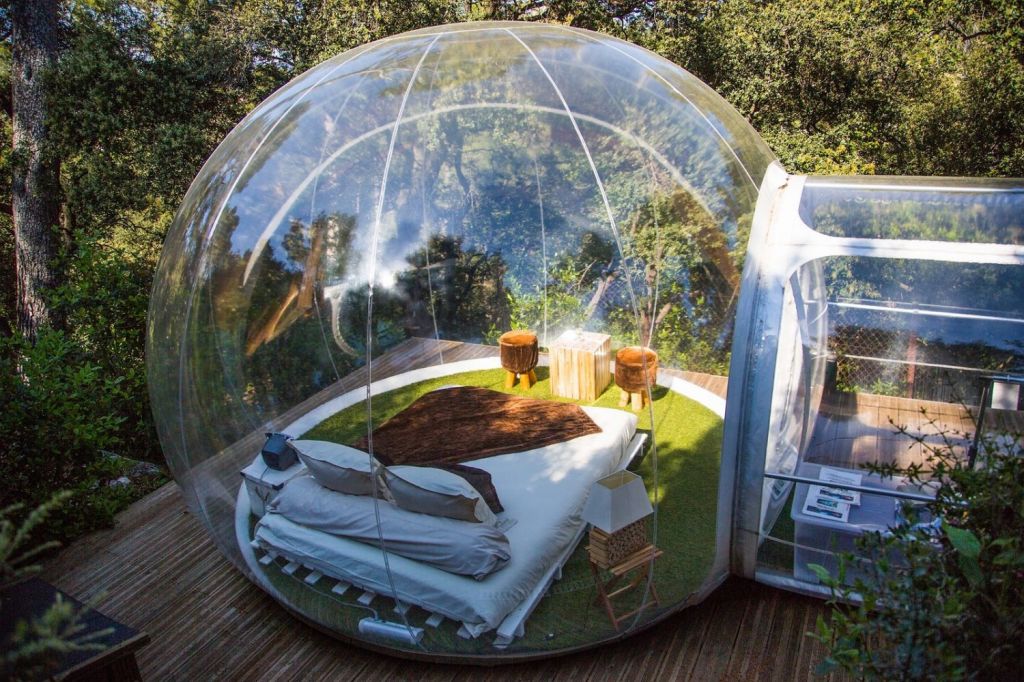 Luxury meets outdoor living at ATTRAP'RÊVES, a unique bubble hotel tucked away in the picturesque countryside of Marseille. Here, guests are invited to sleep beneath the stars in inflatable plastic bubbles created by French designer Pierre-Stephane Dumas and furnished with king-sized beds. Each individually decorated unit is conveniently secluded and comes with a completely opaque bathroom and a telescope for stargazing.
Dihan Evasion, France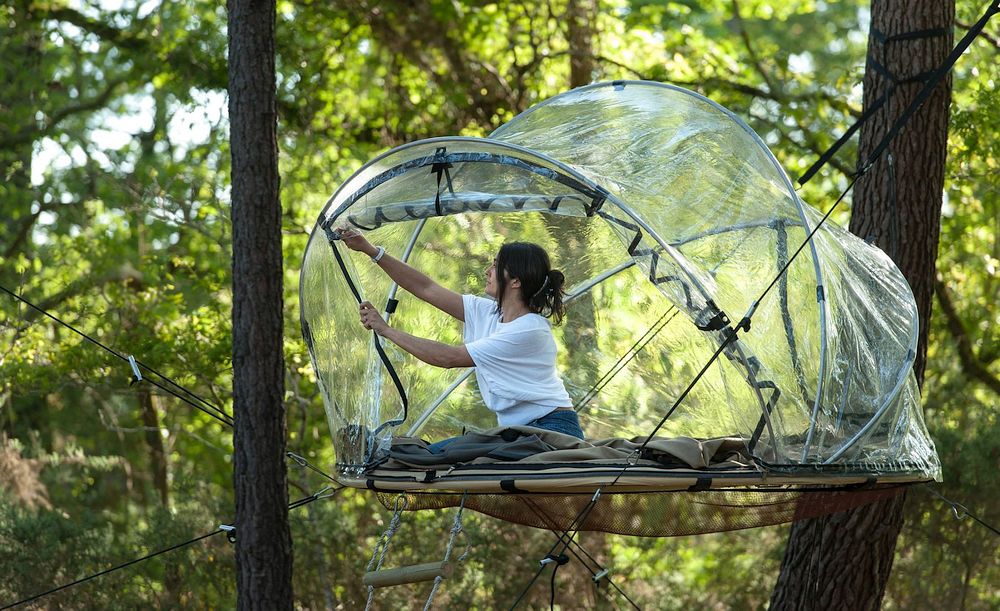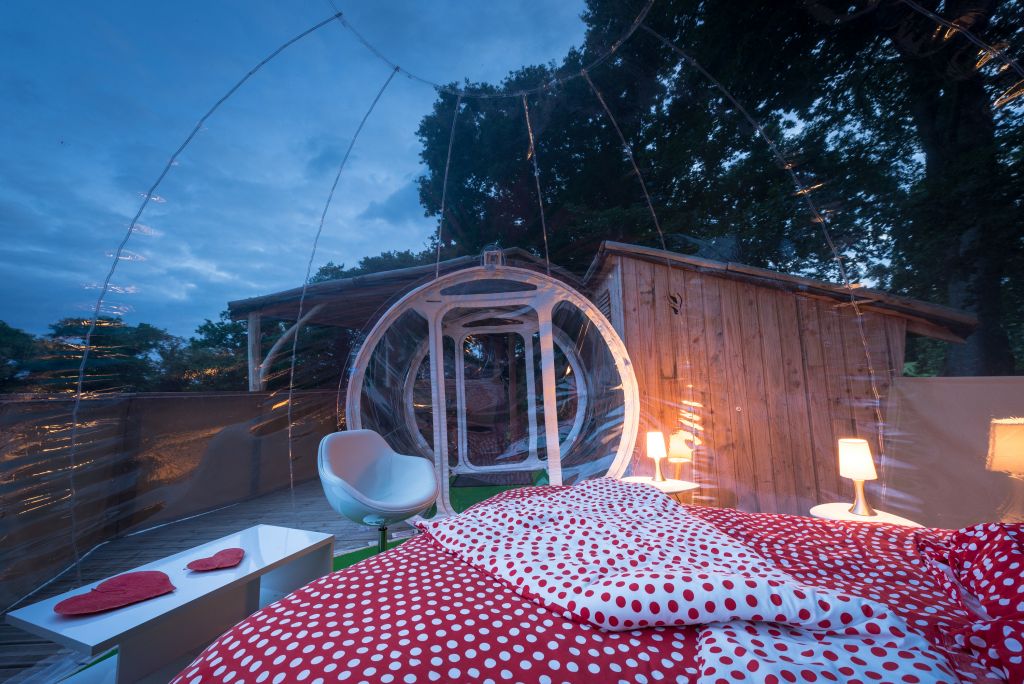 Dihan Evasion, a quirky family farm in Brittany, lets you spend the night in bubble tents suspended in the hundred-year-old oak and chestnut trees between Carnac and Quiberon, in the Morbihan department. Accessed via ladders, the transparent spheres come with large round mattresses and curtains for a private, comfortable night under the stars. Needless to say, they're all made of plastic glass, allowing guests to fully enjoy the peaceful wooded surroundings.
Nuit Nature, France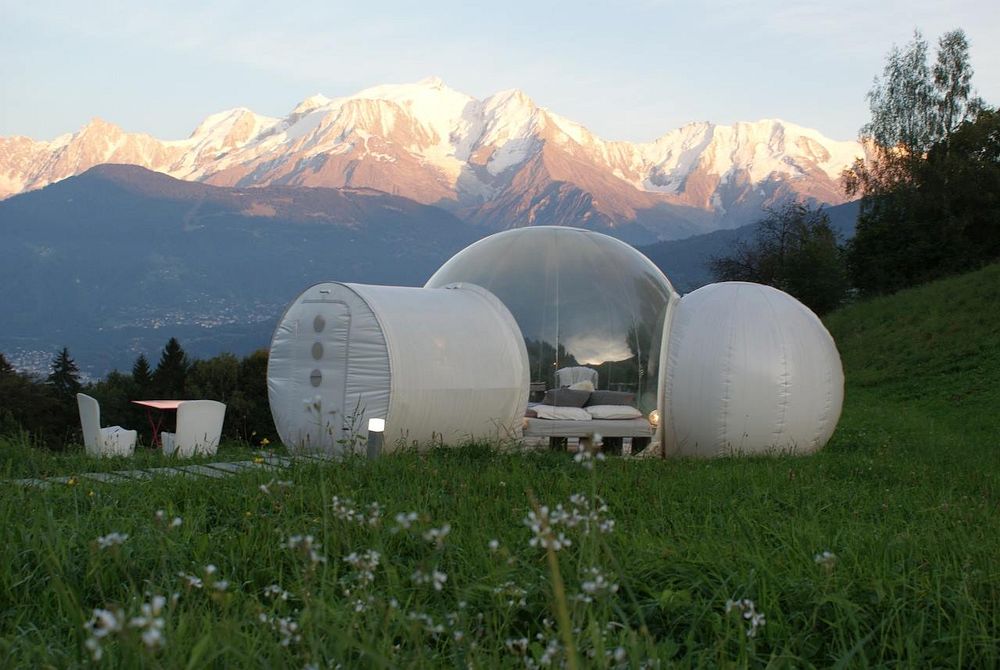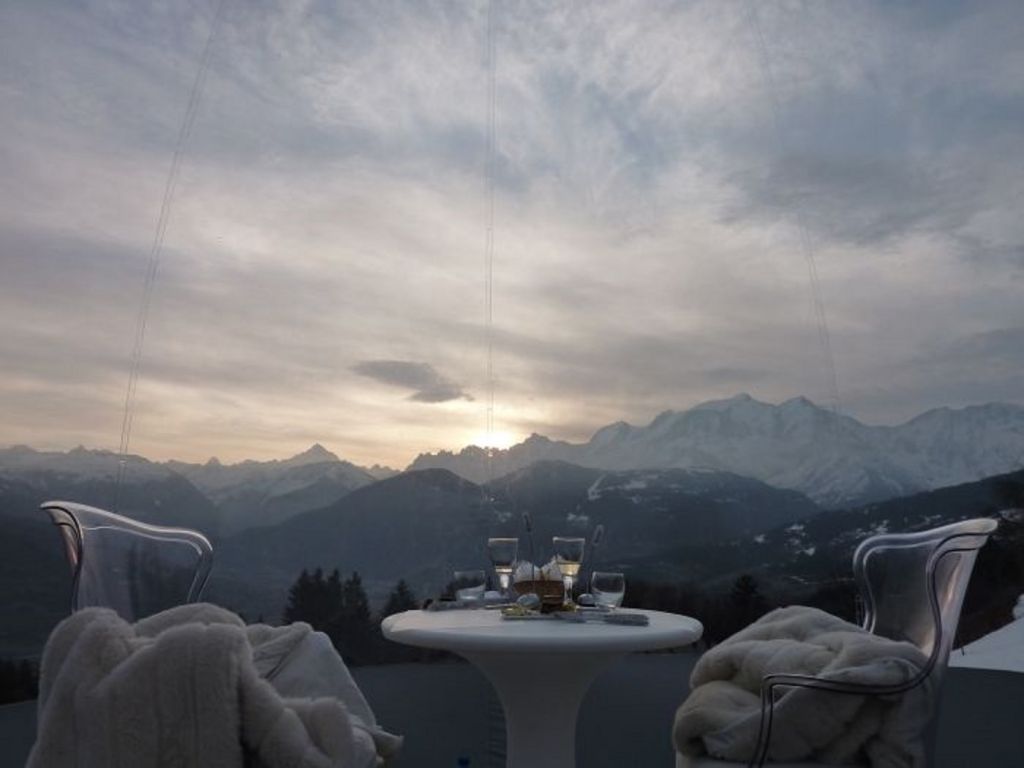 A stay in the bulle at Nuit Nature comes with champagne tasting, complimentary breakfast, and magnificent views of Mont Blanc. Situated in the mountain village of Combloux, the bubble is beautifully fitted with designer furniture and offers a comfortable bed for a memorable night's sleep outside in the French Alps.
Camp Kátur, England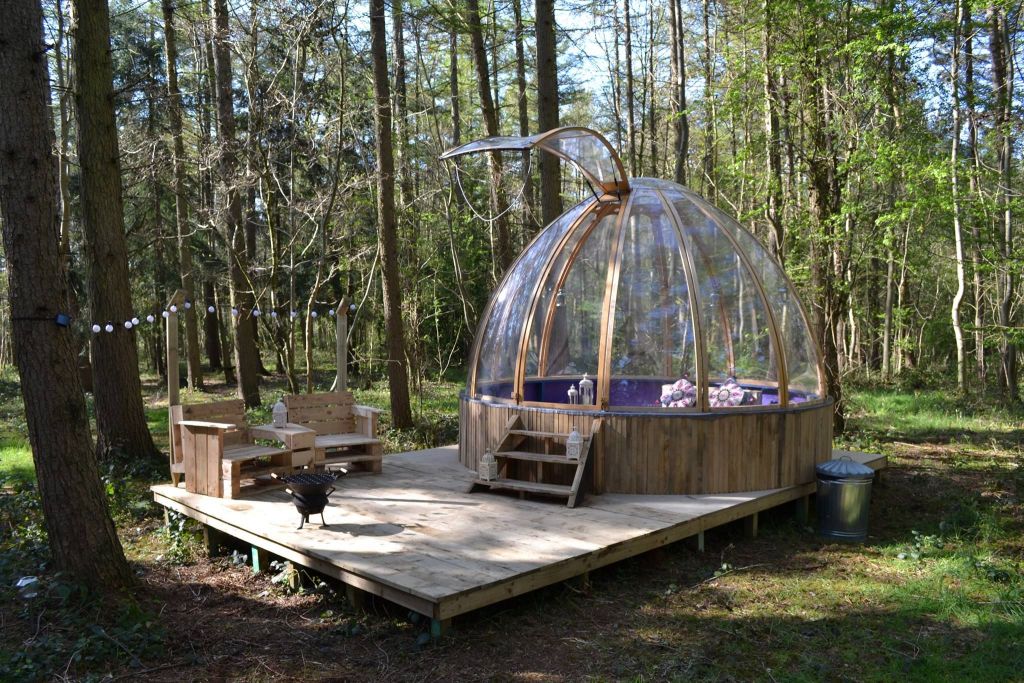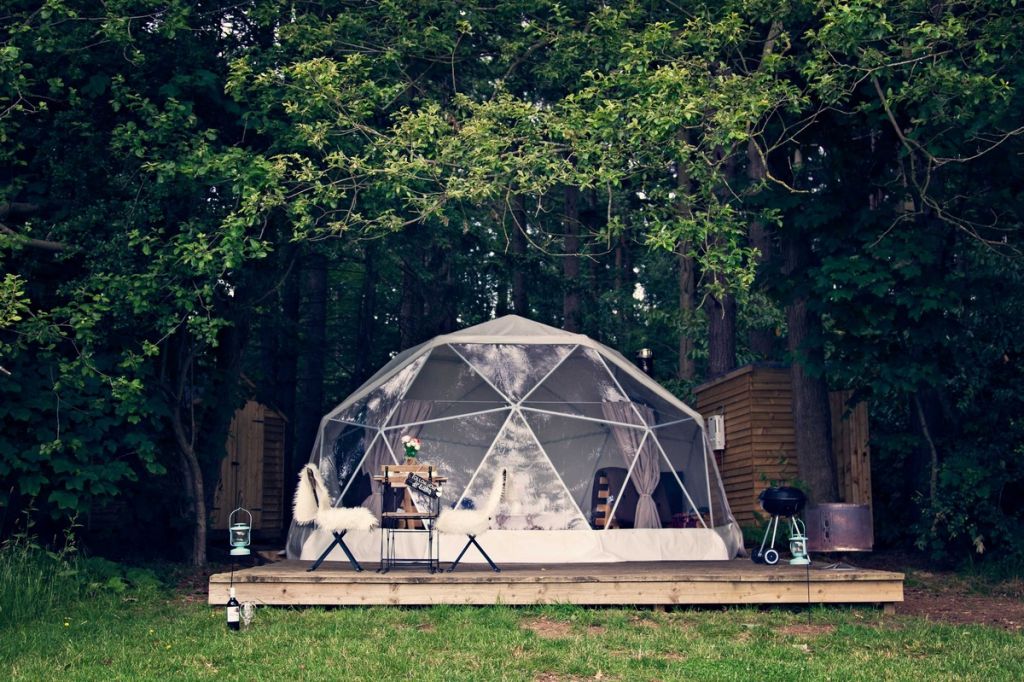 If you are in search for a unique glamping experience in the UK, look no further than Camp Kátur. Situated within Camp Hill Manor Estate, in the rolling countryside of North Yorkshire, the campsite offers an interesting mix of accommodation options, including some unique 360 degree panoramic Unidomes hidden in the woods. This type of unit includes a double bed draped in sheepskin rugs, romantic lanterns, and a gas heater to keep you warm and cozy on cool nights. Outfitted with BBQ, fire pit, table, and chairs, the deck outside is a great spot to just sit and relax while taking in the sights and sounds around you.
Dome Garden, UK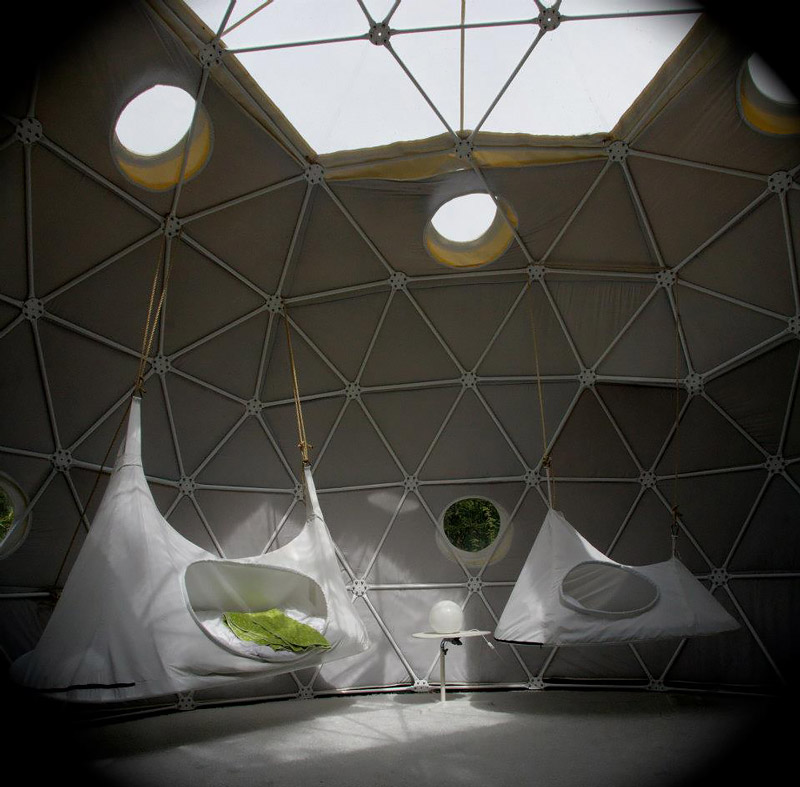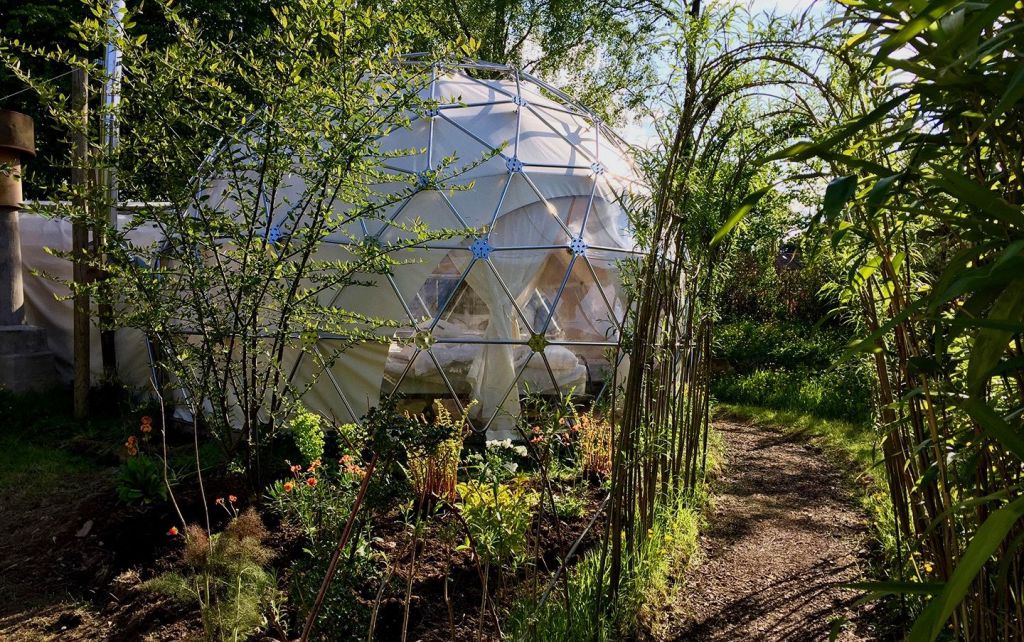 For a chic back-to-nature getaway in Gloucestershire, look no further than Dome Garden, a futuristic hamlet of 11 eco-friendly dome tents set deep in the Forest of Dean. Often referred to as one of the best glamping sites in the UK, the luxury camping village combines the joys of outdoor life with the comfort and amenities of an upscale hotel. Expect cavelike Hobbity domes, flying beds, entertaining pizza nights, and lots of adventure opportunities right on your doorstep.
Zdroj: travelaway.me, getlostmagazine.com, dailymail.co.uk, coolplaces.co.uk, attrap-reves.com