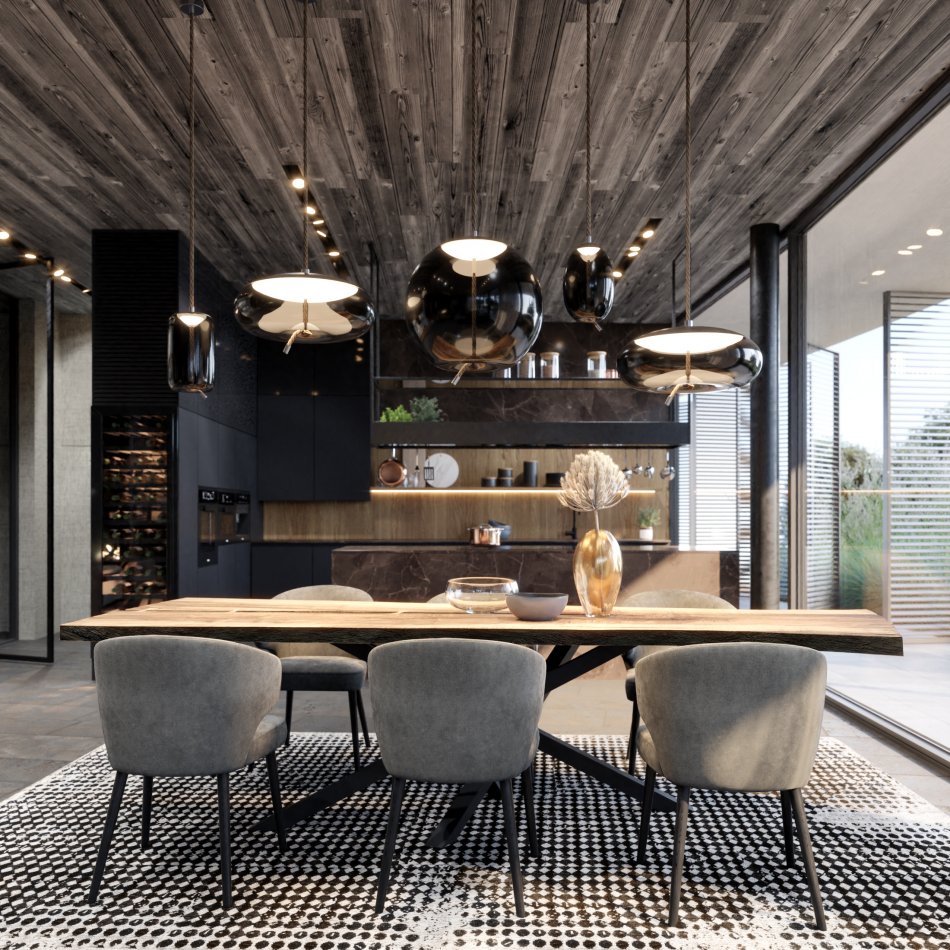 Orientation in the luxury real estate market is not a complete toy. The luxury segment, which includes unusual apartments and houses in prestigious locations, forms a specific part of the domestic residential market. And it has its specific requirements. However, it is one of the safest investments, because it is not so much subject to market fluctuations. The supply of luxury real estate is limited, demand is constant and the average market price is constantly growing. But how do you be sure that this property is truly exclusive?

What matters when selling or buying a luxury house or apartment? (According to the analysis, the company Luxent – Exclusive Properties, which focuses on the sale and purchase of luxury real estate).


Key parameters for assessing an exclusive property:
the attractiveness of the locality
the size of the property and its layout
added features (such as sauna, pool and hot tub, fitness/gym, wine cellar, cinema, gazebos, ornamental ponds, tennis court, …)
plenty of parking spaces
exclusive views from the apartments or quiet, safe surroundings of the house
large terraces / gardens
quality of architectural design and interior design
top materials and equipment used
healthy indoor environment
smart technology
privacy of residents
above-standard services (eg 24/7 reception)

When selling luxury real estate, different principles apply than with traditional ones. Each must be considered separately and all the specifics must be carefully taken into account. Although they are also located in the same locations as classic real estate, they cannot be compared with them and, for example, the required amount can be corrected according to them. "Correct determination of the market price requires many years of experience and excellent knowledge of the market. For luxury real estate, even more than for any other, an important part of the sale is the correct presentation of the apartment or villa for sale. Clients requesting this segment have high demands: they demand tasteful design, top quality, the possibility of adapting to their often specific requirements. Also, top customer service," says Jiří Kučera, director of the Luxent real estate agency – Exclusive Properties. Discretion is a matter of course, as this part of the market is captured by its considerable closedness. Given the large amounts at which real estate is sold, there must be mutual trust between the broker and the client. The art of diplomacy is indispensable: buyers and owners often act on their behalf.

Unusual views of Prague are one of the most sought-after parameters of exclusive apartments. Therefore, their location on the top floors is typical, large penthouses or duplex apartments are popular.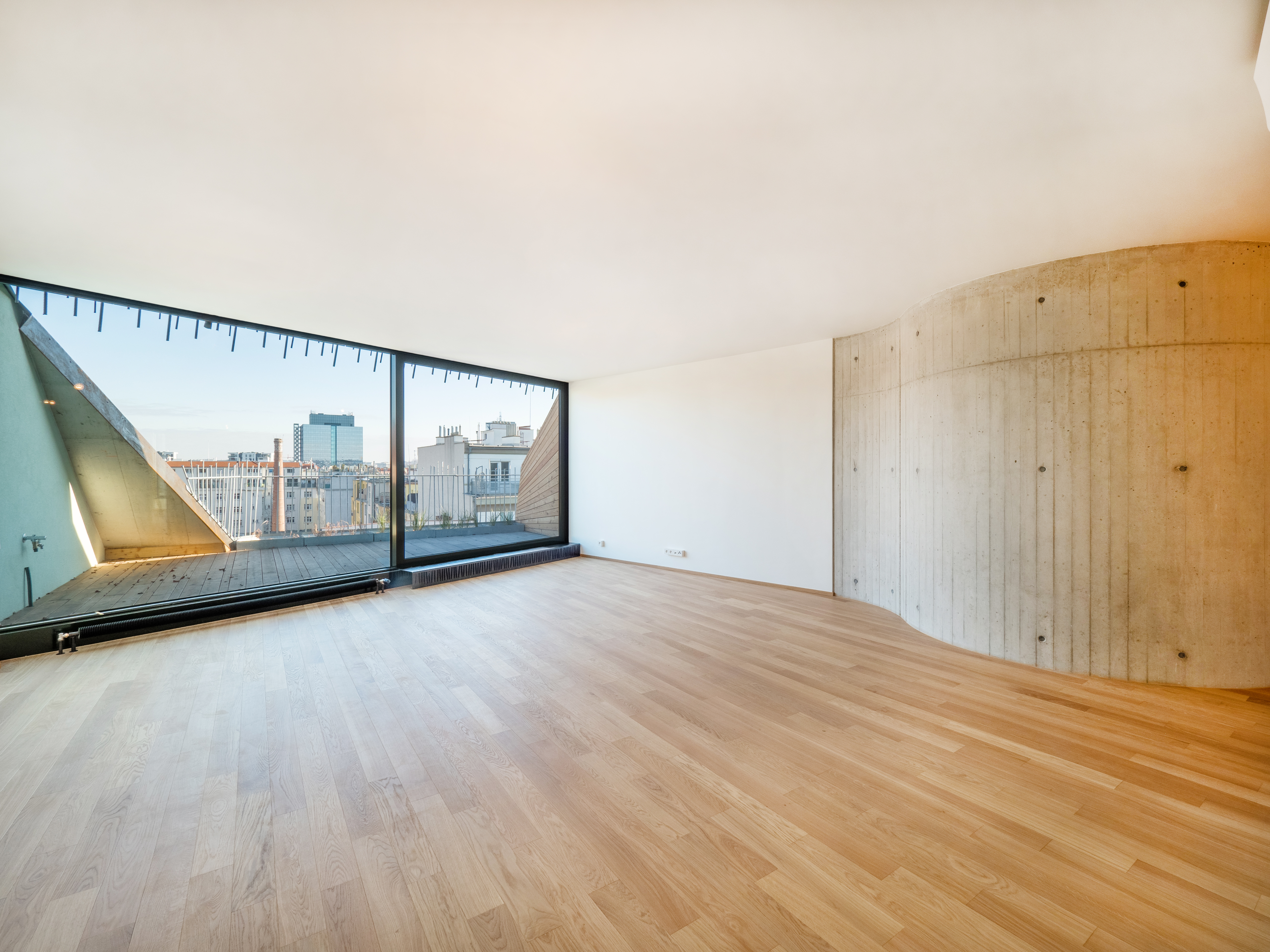 Photo: Luxent archive 
Locality, locality, locality

Whether it is a historic property or a state-of-the-art project by a renowned architect, the location is always and in all circumstances a key factor. The most popular is the center of Prague, such as the Lesser Town and the Old Town, Vinohrady, Břevnov, parts of Smíchov and Dejvice, but Pankrác with growing high-rise buildings is also establishing itself. Karlín and Holešovice are among the popular districts, especially among the young generation. An exception is villas, which are widely scattered throughout Prague and its wider surroundings. As for the rest of the republic, it is impossible to generalize – according to Jiří Kučera, it depends on a case-by-case basis. In general, however, it is still true that in very attractive recreational areas, such as parts of the Giant Mountains or Šumava, exclusive second-hand properties are increasingly appearing. If you are a lover of water sports, you will enjoy modern apartments on the shores of Lipno. The MOLO Lipno resort project will offer new residents 91 exclusive apartments and penthouses. But don't hesitate for a long time, holiday properties are now booming and will soon be sold out.

People are currently taking refuge in recreational areas, which create the environment of a second home in nature. One of the new luxury projects is MOLO Lipno Resort with complete services and the possibility of year-round use.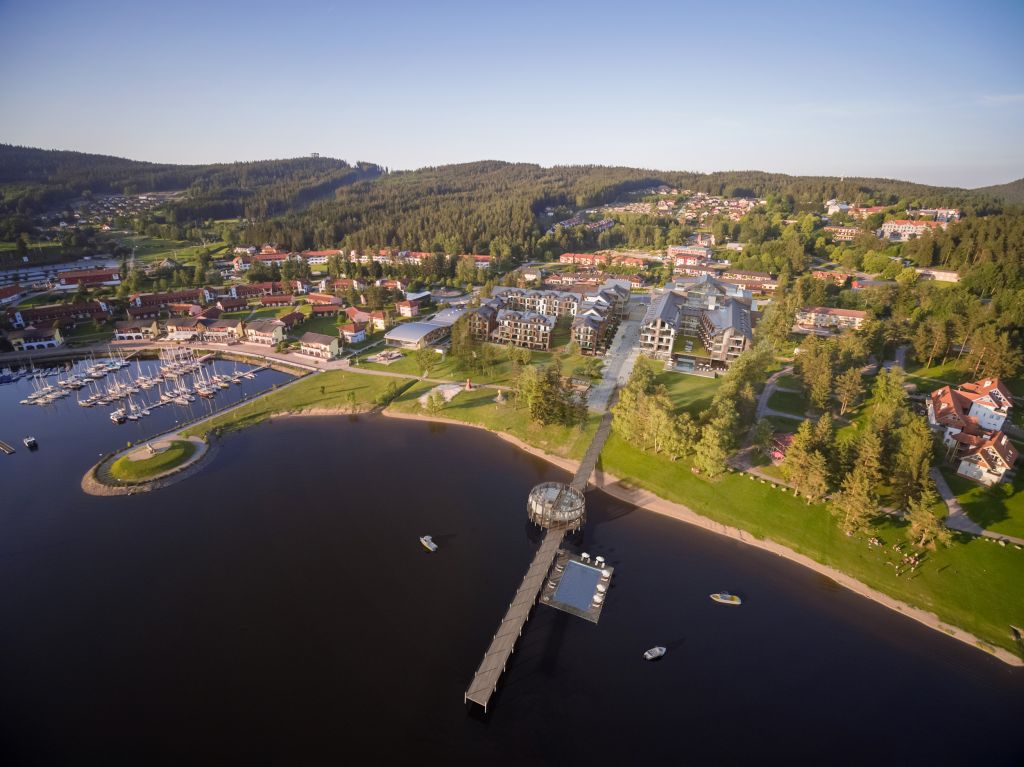 Visualization: Luxent – MOLO Lipno Resort project
Historic properties such as castles also fall into a separate category.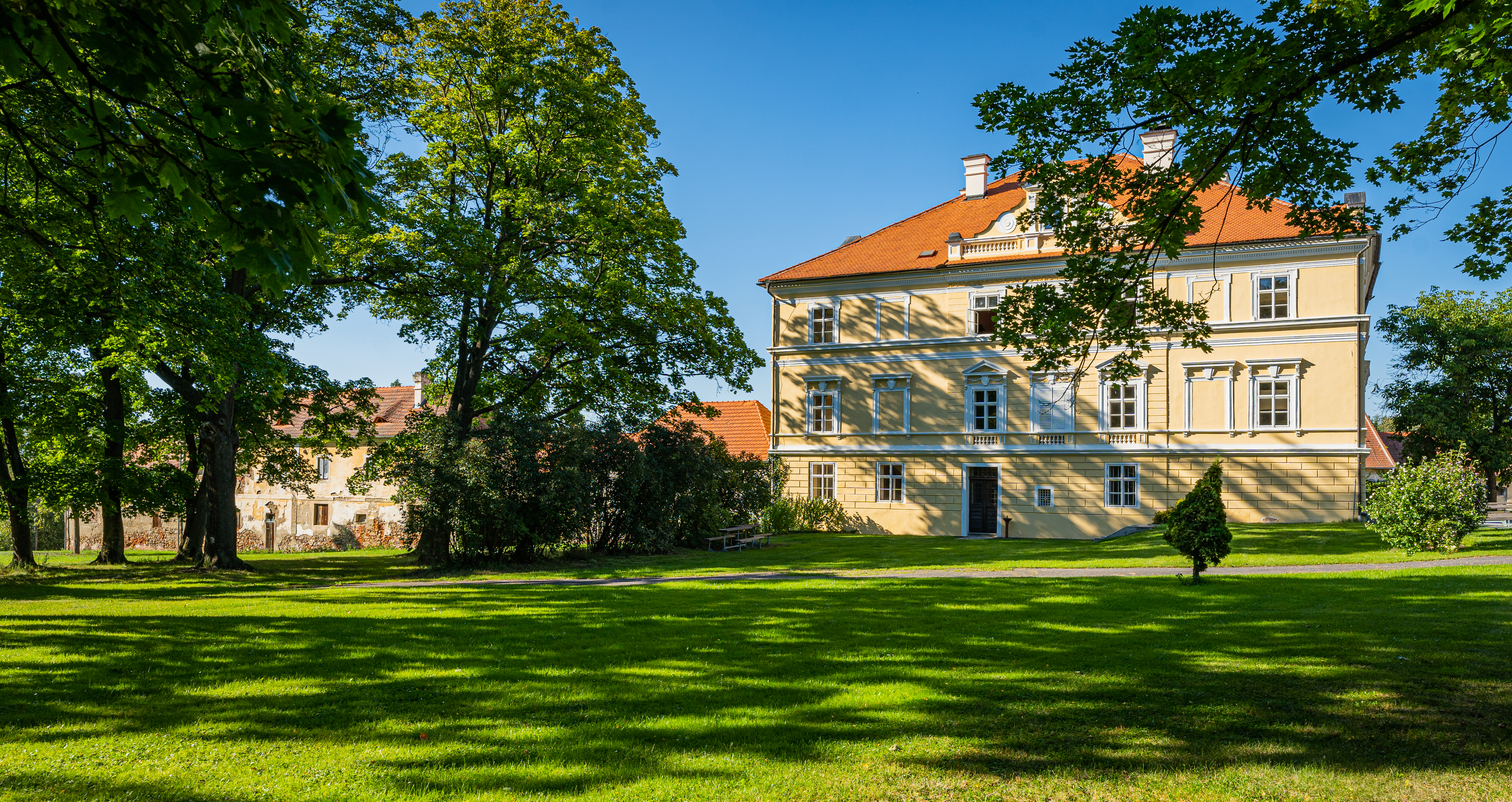 Photo: Luxent archive
Although many exclusive properties are located in the same neighborhoods, the distance between them is usually large enough to preserve the privacy of residents. Whether it is solitary living in quiet suburbs or living in closed communities with 24-hour security, it is a prerequisite for residents to have the perfect infrastructure and civic amenities: from prestigious international schools to shopping malls to health care. Otherwise, the very average area can be further attracted by the high concentration of gourmet restaurants and bars. Of course, the land itself is an integral part of exclusive housing. These must reflect the level of the property – they should be in harmony with its size and offer premium equipment (swimming pools, whirlpools, cultivated gardens or gazebos, ornamental ponds, or even a tennis court).

Luxury apartments often offer much better equipment and functions than ordinary family houses, even if they do not have the land. Today, saunas and whirlpools can be easily arranged in the interior of the property.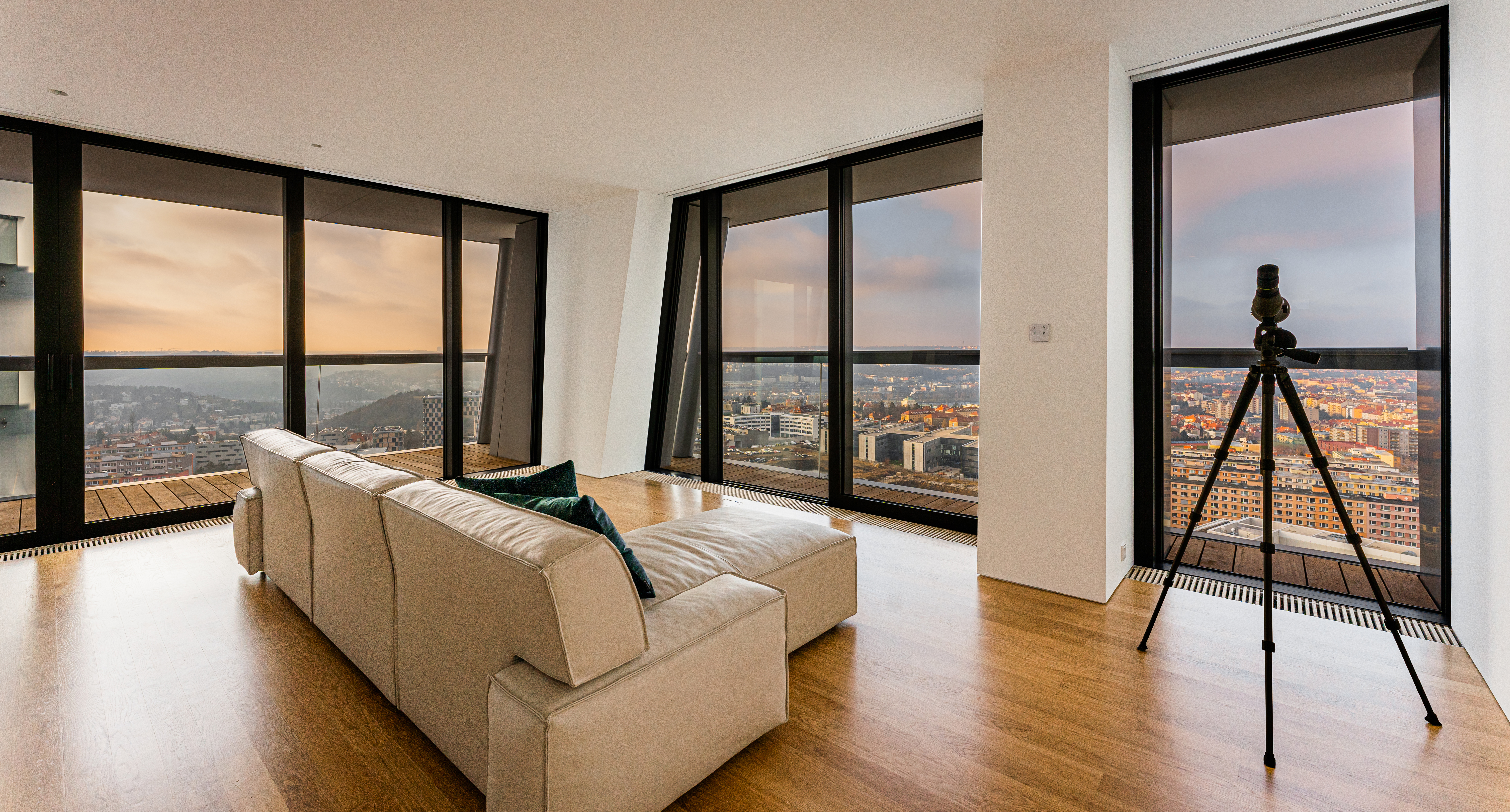 Photo: Luxent archive
The top design is a condition
The characteristics of a luxury property include high-quality, timeless building materials with long service life and elegant touch. "Construction materials, surface treatments, modern equipment, and design must go beyond what is considered standard," explains Jiří Kučera, adding: "nowadays, the topic of sustainability and growing interest in the use of ecological materials is also increasing."

The exclusive development project Březový Háj in the village of Předboj, Prague-East includes ecologically friendly and energy self-sufficient houses. Respect for the environment and savings is ensured by the architectural solution itself, which incorporated elements such as heating with a ground source heat pump – water with the floor, wall, and ceiling system.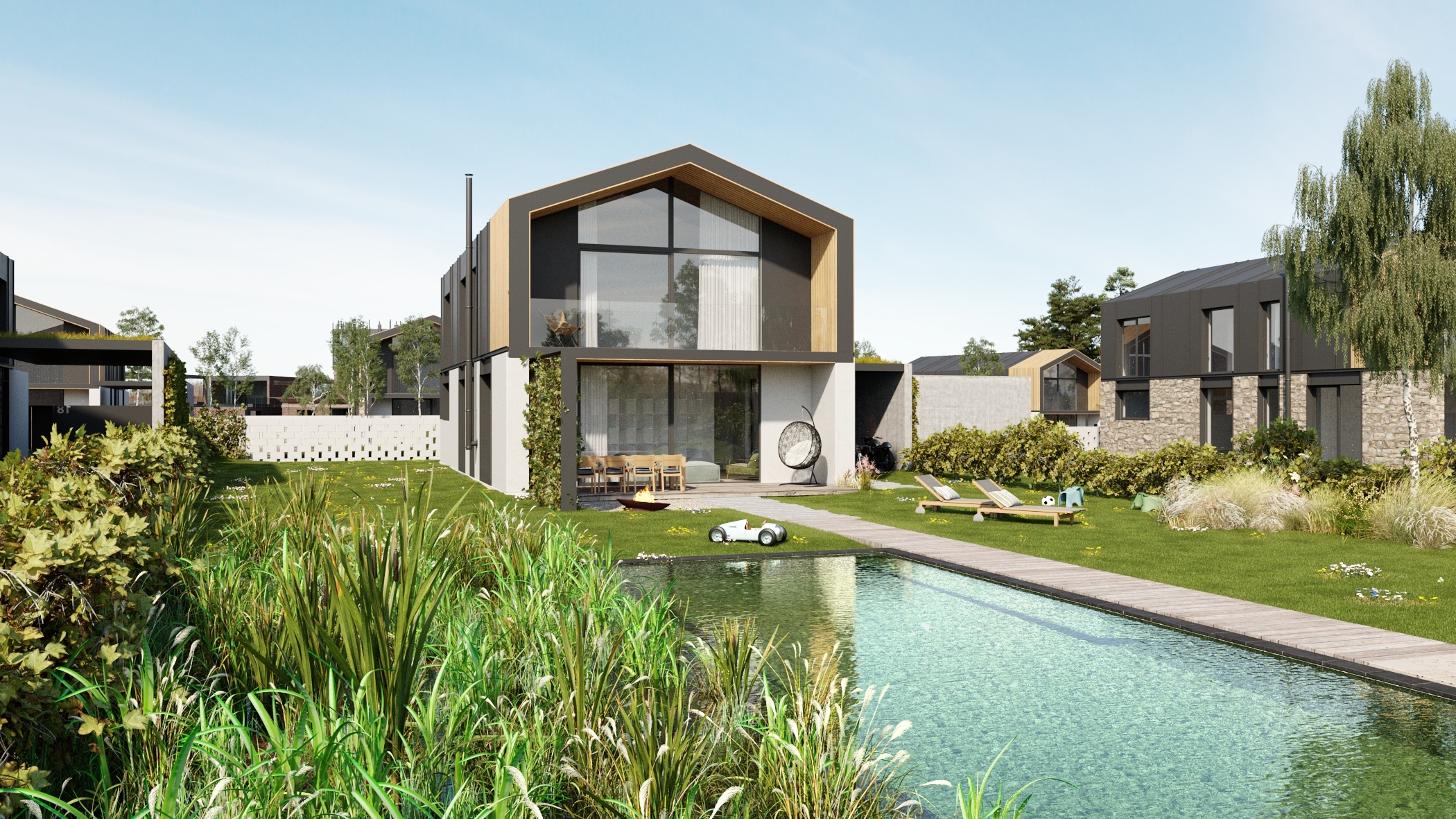 Visualization: Villa project in Předboj, Prague-East
The visual side of a house or apartment is usually the first thing a potential buyer takes into account. "The aesthetics of luxury real estate play a leading role in the decision-making process for a large number of interested parties. In terms of style, it can be both modern and classic. However, he should always be moderate, humble to his surroundings, but still with a unique and confident appearance. Some will also appreciate appropriately incorporated innovative elements," says Jiří Kučera.

An equally important factor is the interior design, which should be furnished timelessly or in its original style and especially by the rest of the property. Those interested in buying are often attracted by tastefully incorporated exotic accessories or works of art.
Eccentric equipment is not harmful either. Compared to ordinary apartments, they can withstand an exclusive significant dose of luxury. What would you say about crystal chandeliers or glass walls and floors?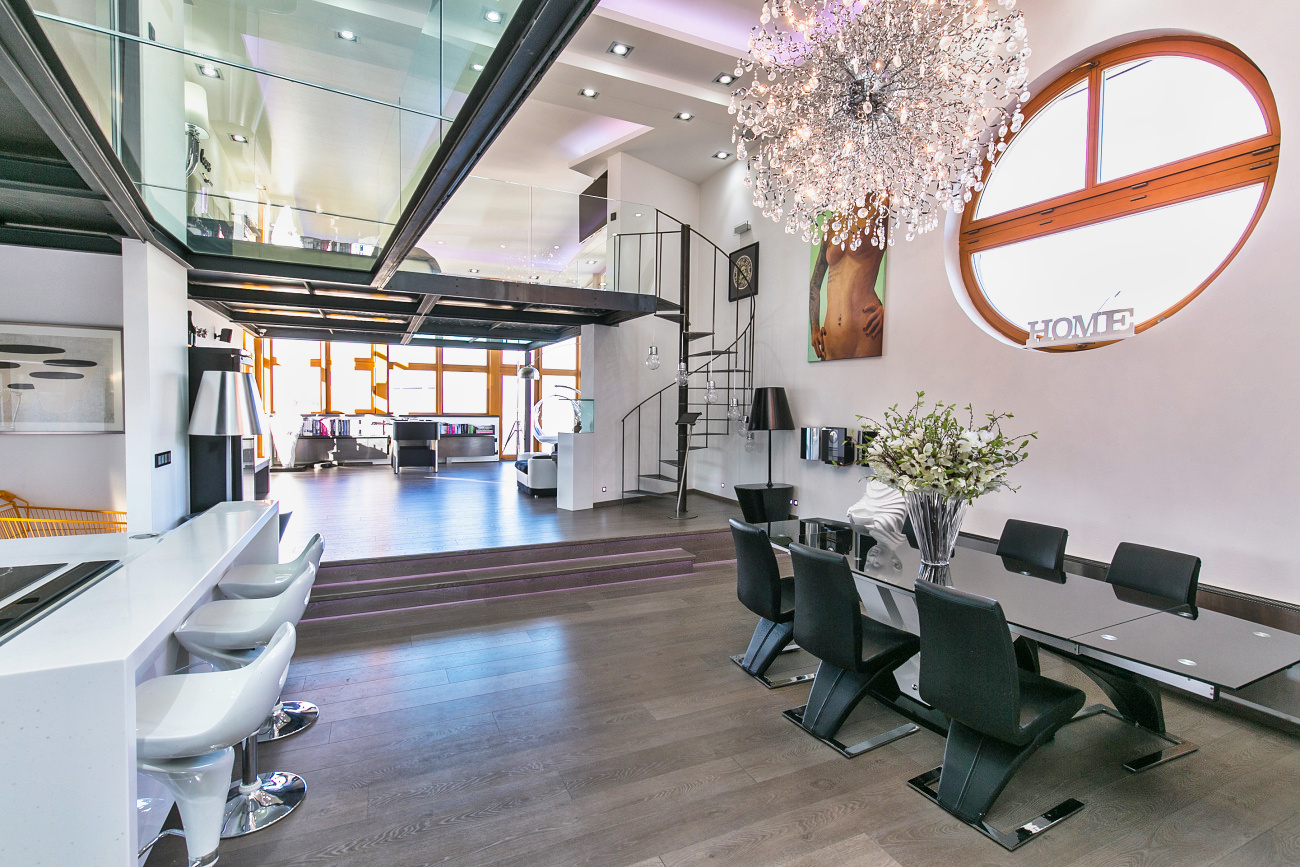 Photo: Luxent – luxury duplex apartment of 440 sqm, Prague 5 – Hlubočepy
Above standard in every sense of the word

Exclusive properties, thanks to their incomparably larger area compared to ordinary ones, can ensure that each member of your family has their own space and privacy. Common areas are then conceived on a generous scale: typically with a spacious kitchen, a living room sufficient for a large number of guests to meet, and also with several guest rooms. The unique features of luxury real estate, which, according to Jiří Kučera, a good real estate agent must be able to take into account, usually come with additional rooms. The exclusive features of the exceptional house include various games rooms, lounges, small fitness, saunas, spas, and swimming pools, cinemas, spacious changing rooms, and wine cellars.

The above-standard number of rooms allows you to meet a variety of needs. You can enrich the family home with your private cinema, which will surely be appreciated by all acquaintances and friends who will just come to you for film evenings.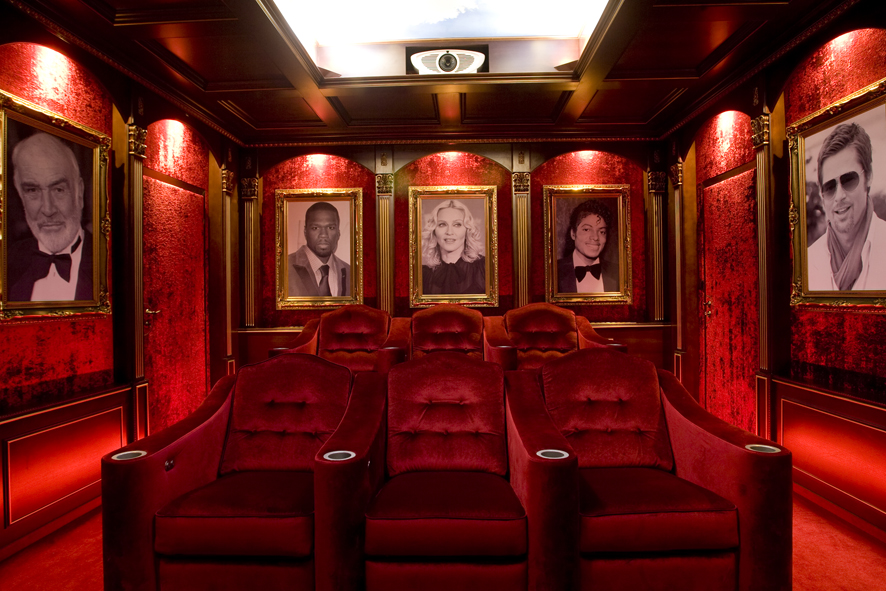 Photo: Luxent – family mansion Panenské Břežany