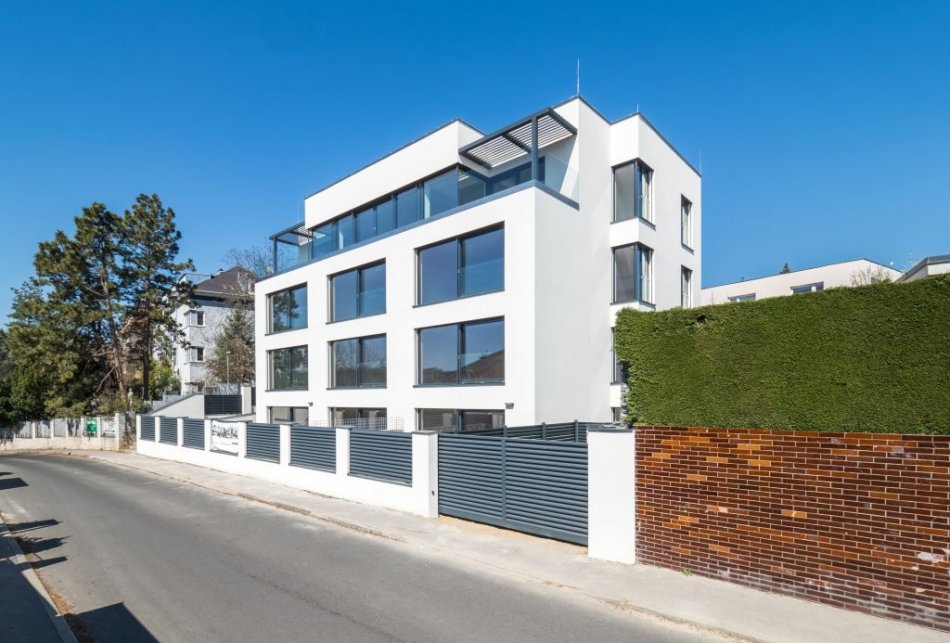 The above-standard Viladům Děvín project in Smíchov, Prague, created in the renowned architectural office Masák & Partners was successfully completed.

The chamber housing project in a beautiful location of Prague's Smíchov, in a residential area below Dívčí hrady, was created with the intention of offering future owners as much privacy as possible (maximum three apartments per floor), smart living comfort and the highest standard of equipment and materials used. On four floors, there are a total of eight apartments with different layouts from smaller apartments to a luxurious four-room penthouse with terraces.


At first glance, the project is particularly interesting for its large-format Schüco windows, which excel in long service life, energy efficiency and timeless design. Thanks to them, the apartments are pleasantly illuminated and undoubtedly can raise or underline the design of the entire interior.



Another indisputable advantage is the installation of a top Smart system from Loxone, which covers all the necessary operation of the apartment, from heating and cooling through security systems to lighting scenes, ventilation or shading. Everything is conveniently controlled via Loxone PURE multifunction touch panels.

The cooling system is also cleverly solved, which is not provided by a common air conditioning unit, but by ceiling cooling circuits, therefore there are no appreciable air movements or unpleasant drafts, causing health problems.
The high standard of the apartments is complemented by tasteful designer kitchens, which are already included in the price of the apartment.

The location of the project on the southern slope of Děvín provides the owners with a pleasant view of the surroundings, quiet living and at the same time the immediate proximity of all necessary infrastructure.


The project is already partially sold out, so if you are interested in seeing one of the apartments in person, please contact the project broker Ing. Šárka Tichá by e-mail to sarka.ticha@luxent.cz or by phone – 734 445 445.