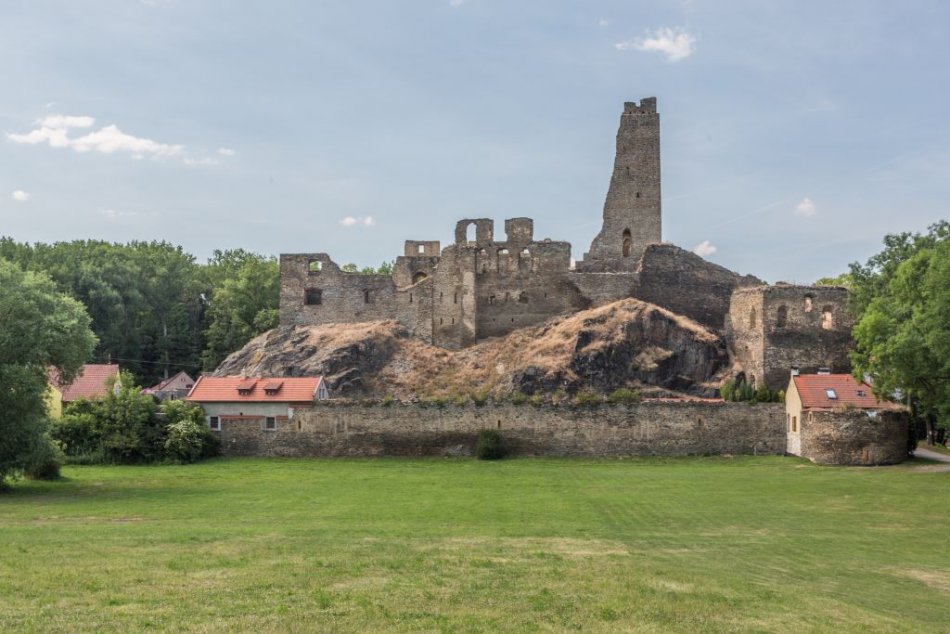 The picturesque village Okoř near Prague 6, which dominates the mighty ruin of the early medieval castle and whose interesting history dates back to the 9th century, is definitely an interesting place and a unique opportunity to invest in real estate. Historical buildings, mostly stone, reminiscent of Provence rather than central Bohemia, are distributed freely in the landscape along the stream Zákolanský. There are no new buildings in the village, and the whole site preserves the original character, which has changed only a little over the ages.
For many centuries after the castle was abandoned and its adjacent farm buildings ceased to be used for its original purpose, Okoř experienced another Renaissance – at the turn of the 19th and 20th centuries, the wooded landscape around Okoř and stream Zákolanský inspired the genius works of the greatest painters of the Czech landscaping, for example Julius Mařák (artist of the Vienna Academy), Antonín Slavíček, Antonín Hudeček, Jan Preisler, Antonín Mánes and many others.
The widespread experience that the investment in historical buildings is a trap for money, does not have to be valid at all in such a charismatic environment not far from Prague. Buildings are an advantageous investment with great potential for their uniqueness and location in a unique, storied and reputable environment. The village attracts many visitors from nearby Prague thanks to its accessibility and picturesqueness, it is the dream of the bridegroom to plan and make a wedding that is will not be forgotten, companies and institutions are holding regular meetings here.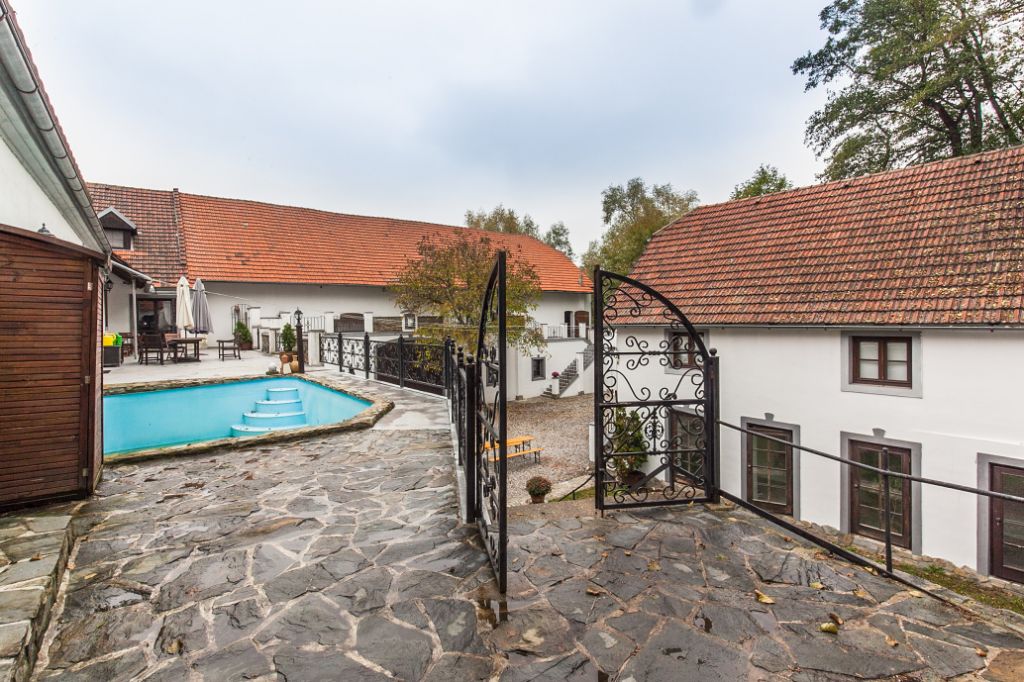 For example, a large mill with a terraced garden at the stream Zákolanský, in the past serving the castle. It can be used for hospitality purposes, or as a generous family home with several apartments. At present, the total number of rooms is approximately twenty. There are also 8 bathrooms, 5 kitchens, and each living room has its own fireplace. The courtyard, which is accessible from all apartments, surrounds the terrace with a central swimming pool. The old mill is followed by an orchard and a garden of approximately six thousand square meters. Up to twenty-five cars can be parked at the property.
Discover more historical properties on our site or contact our specialist Ing. Lenka Dušková, lenka.duskova@luxent.cz, +420 773 769 769.