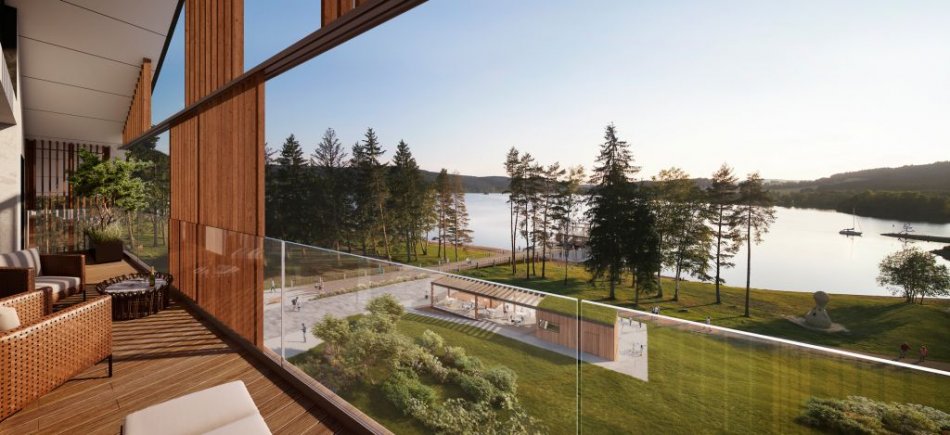 The official sale of apartments was launched in the unique residential project MOLO Lipno Resort. 
This luxurious residential complex with a private garden and a pier is set in one of the most attractive locations surrounded by Šumava countryside, right on the banks of the Lipno.
YOUR SECOND HOME
MOLO Lipno Resort places emphasis on quality, luxury and comfort. It will become an ideal place for lovers of natural living and recreation, offering romantic panoramic views of the lake and nearby forests. Get your second home on the shores of Lipno, in a place that offers you exceptional architecture and a five-star standard in every detail. 79 exclusive apartments and penthouses with breathtaking views of the lake panorama or a garden are offered in a quality comparable to the highest world standards.