In the village of Předboj, less than 10 km from the northern border of Prague, a new residential complex Březový háj is being built, which includes 19 exclusive low-energy villas 6 + kk with terraces.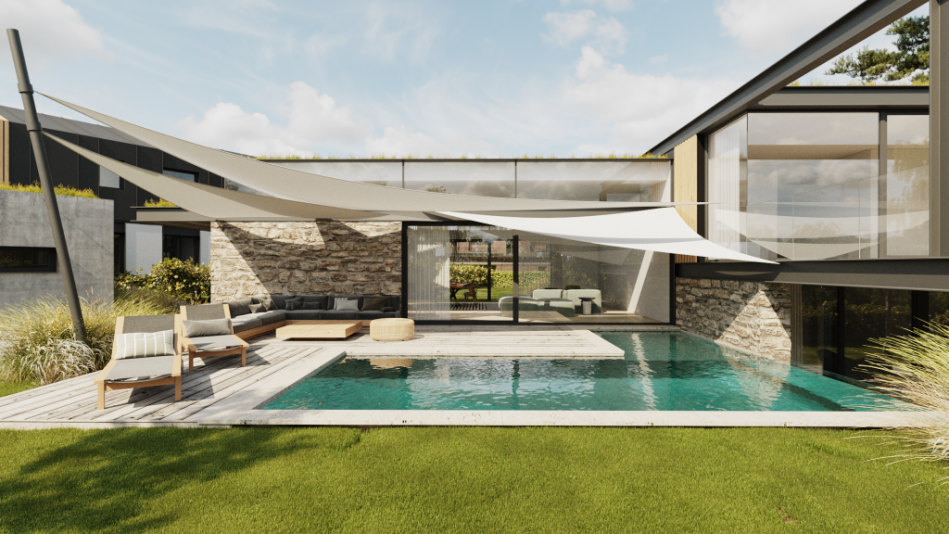 In the village of Předboj, less than 10 km from the northern border of Prague, a new residential complex Březový háj is being built, which includes 19 exclusive low-energy villas 6 + kk with terraces. The construction of fifteen houses began this year. At the moment, the developer has completed the rough constructions, and the real estate agency Luxent –⁠ Exclusive Properties has now started selling luxury houses. Another four villas are in preparation. The first stage will be completed in the winter of 2021/2022, the whole project at the turn of 2022 and 2023. And if you are curious about what living in Březový háj will look like, you can look forward to a model house that will open for those interested in the spring of 2021.

The Březový háj residential complex is located in a quiet and sunny central part of the village of Předboj in the Prague-East district. 19 exclusive family houses with a usable area of ​​230 m2 are growing on large plots of land ranging in size from 906 to 1,233 m2. There will be no shortage of parking – all villas will be complemented by covered parking for two cars, the other two can stand on the paved driveway on the plot. A fencing system that can serve as a vineyard in certain areas and parking shelters ensure maximum privacy for future residents. The two-story houses boast terraces on both floors, so you will have plenty of space to relax. On the ground floor, there will be a large living room opened to the living kitchen with a dining area and a room that can serve as a study, pantry, or guest room. There is also a hall with a dressing room, a bathroom, and technical facilities. In the quiet zone on the first floor, there are four bedrooms with two bathrooms. The main one has a private bathroom, dressing room, and access to the terrace. The project also boasts high-quality materials and equipment. All villas have insulating windows with triple glazing, wooden three-layer floors, exclusive tiles and bathroom equipment, preparation for concealed outdoor blinds, and preparation for photovoltaics. Ground-source heat pumps will take care of heating and cooling the houses. You can also look forward to smart home management, including a security system and a door entry system with a camera.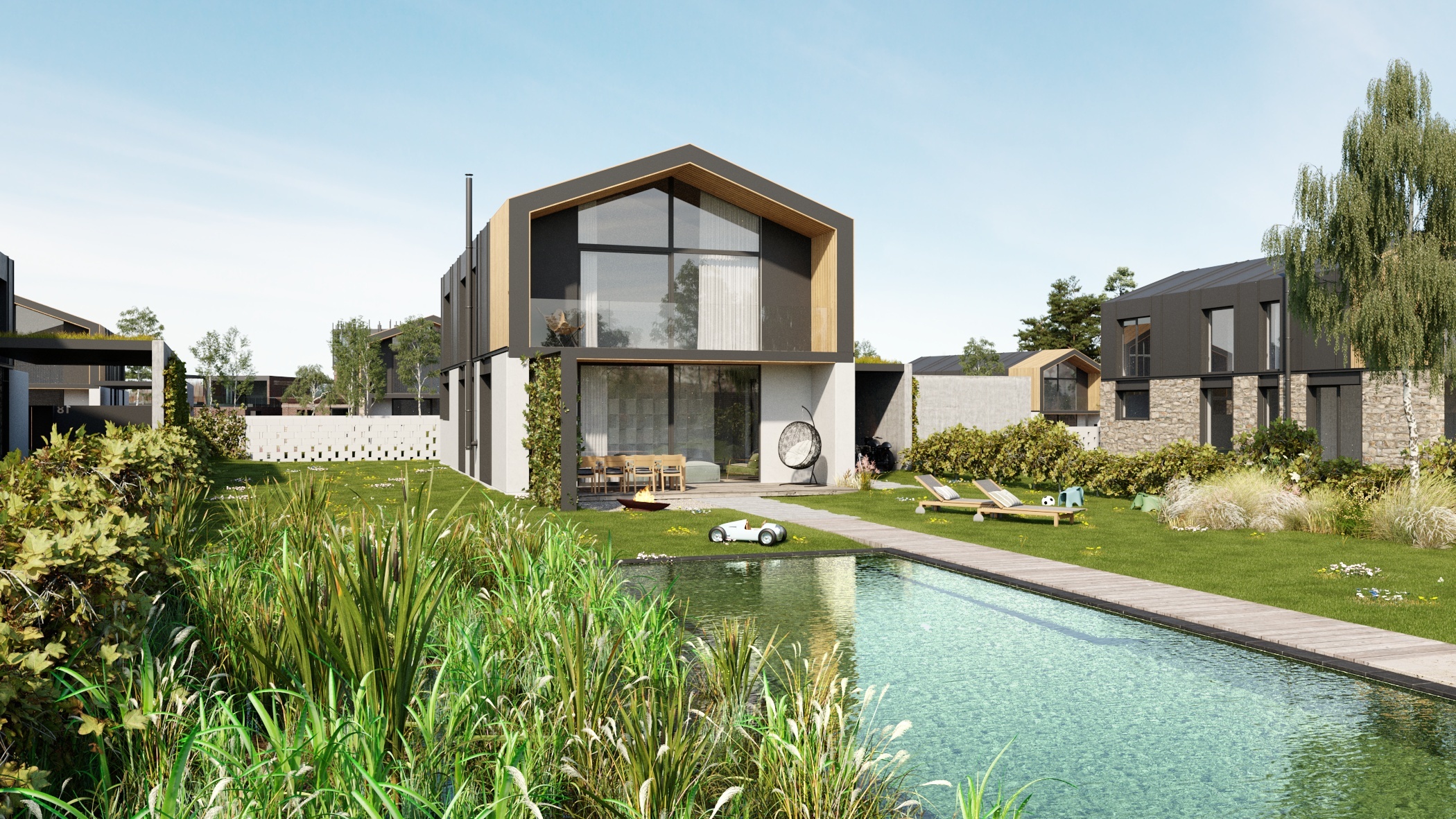 Nature as the main motive
"This development project aims to satisfy the high demands currently placed on living outside Prague, in a generous house with a garden, in a healthy environment, and the fresh air. The Březový háj resort undoubtedly offers all this and much more, "says project broker Šárka Tichá from the Luxent real estate agency – Exclusive Properties. The architectural design was roofed by the Morix studio under the expert guidance of the Pizinger architects. Villas are a modern form of comfortable suburban living. Emphasis will be placed on the incorporation of natural materials, such as stone, metal, wood, and fired ceramic bricks, which complete the unique atmosphere of the resort. In contrast to the natural element, a part of the houses will have a thick steel sheet used for window linings and lintels.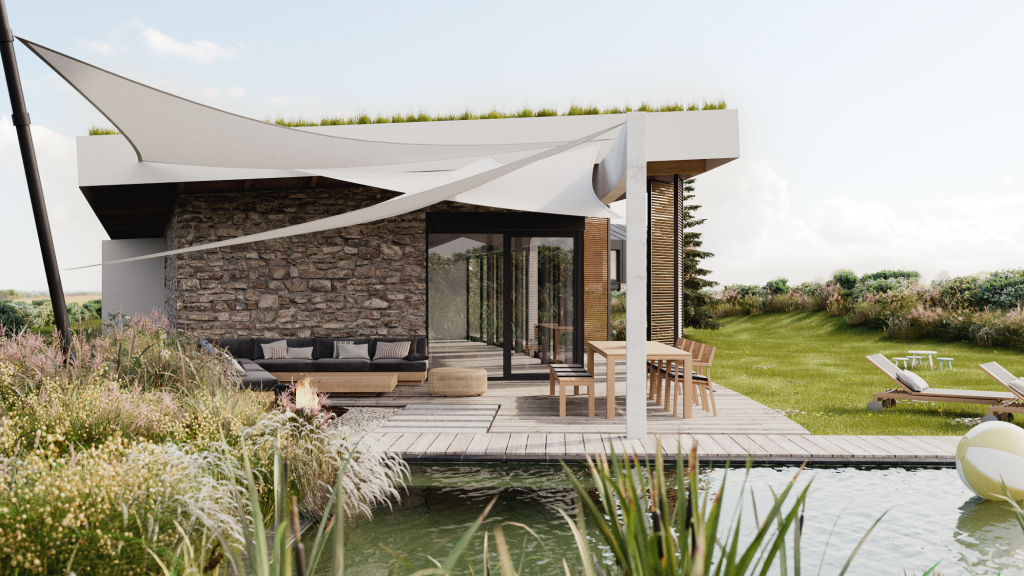 An integral part of each house will be a garden facing south. Your stay will be made more pleasant by cozy nooks and wooden terraces made of durable Siberian larch. "Within the whole complex, a high proportion of green areas is expected, both on private land and public greenery. A birch-pine park is being created here with the possibility of future activities for children, adults, but also pets. The use of green flat roofs on selected buildings also fulfills the effort for the greatest possible harmony with nature. This is an original, design project that will become an oasis of peace and space for a happy life for future residents, "explains Šárka Tichá from the real estate agency Luxent – Exclusive Properties.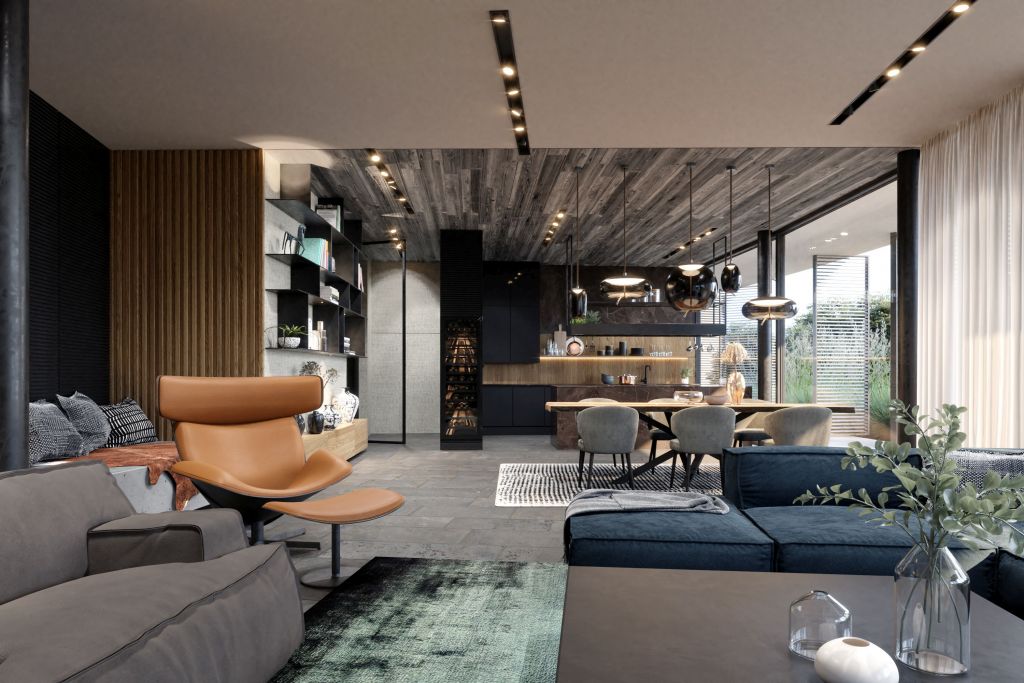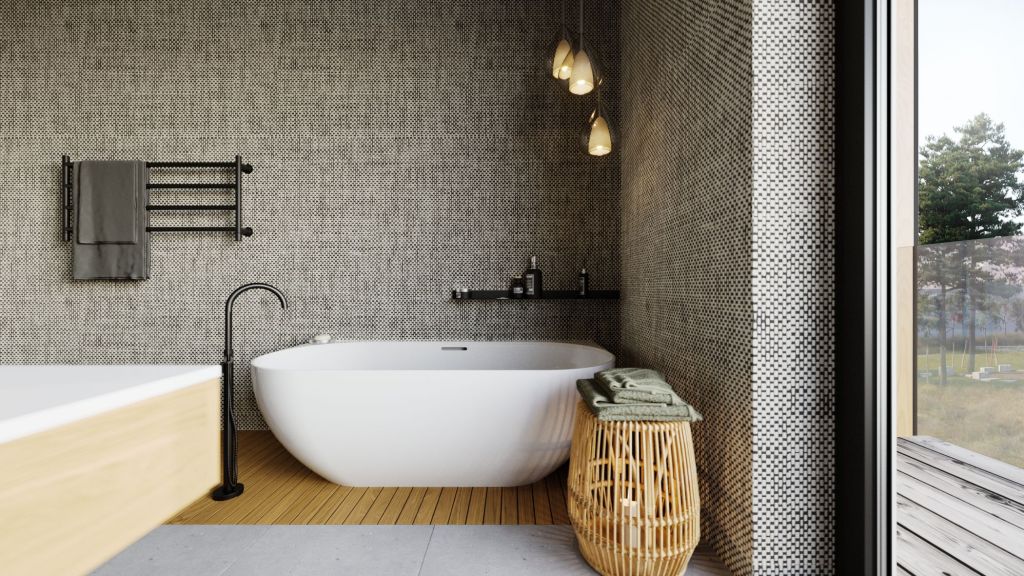 Living in nature and by golf
The village of Předboj, the first written mention of which dates back to 1253, lies 16 km north of the center of the capital and only 7 km from its border. Houses outside Prague are becoming more and more popular due to the beautiful landscape, clean air, lots of greenery and water areas in the area, but also due to excellent accessibility by car (about fifteen minutes to the shopping center or Letňany metro station) or 20 minutes by bus to Ládví metro. In Předboj you will find the necessary general practitioner's office and a kindergarten, primary school, and other civic amenities are in nearby Líbeznice or Neratovice and Odolena Voda.

The surroundings are beautiful Central Bohemian nature with mostly deciduous forests and many ponds, which will not leave you sitting at home. Leisure time can be spent walking, cycling, or fishing. If you play golf, you are sure to appreciate the local nine-hole public course. The game will be enjoyed by advanced, but also beginners and families with children. A children's playground has recently been built in the village and a multi-purpose sports ground has been reconstructed, which encourages collective sports such as volleyball, floorball, five-a-side football, football, tennis, and basketball. The local TJ Sokol Předboj has a long tradition of active football.