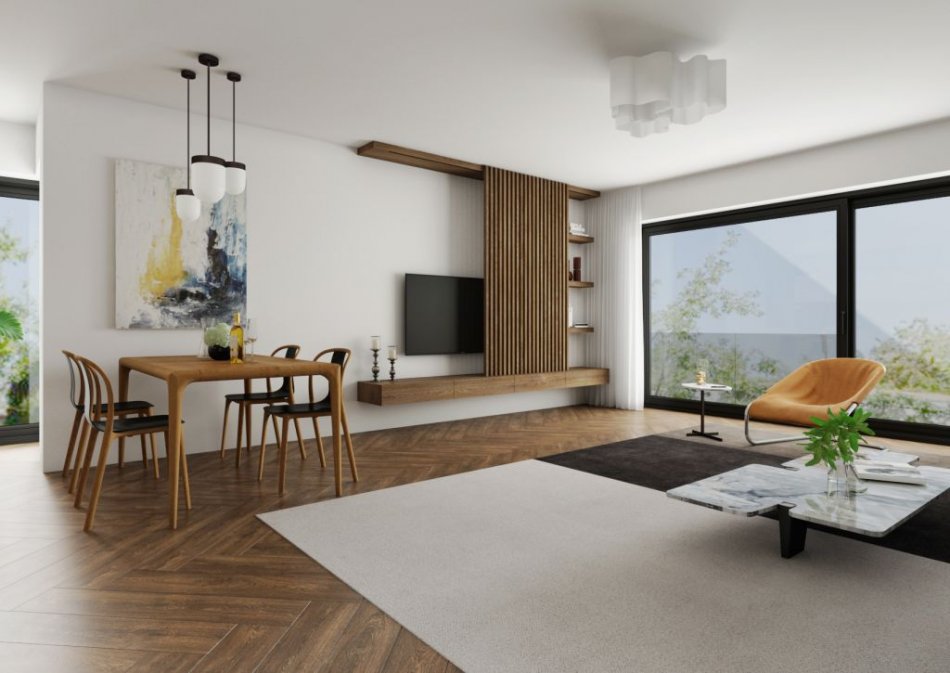 The official sale of apartments in the new residential project Viladům Děvín in Smíchov was launched!
The beautiful and elevated areas within Prague 5 are becoming increasingly popular these days – not only for the multi-faceted development of both the city and the landscape, but also because of the new timeless residential projects being carried out. Naturally, the range of services that make urban life for families and individuals more pleasant in this flourishing and multicolored Prague district is expanding along with it. The developer of the Viladům Děvín project is aware of this area's development potential, and the new luxury living emerging from his hands is sure to satisfy the most demanding. Its outstanding design opens up new possibilities for modern and healthy living.

The Viladům Děvín project is located on the street K Závěrce, in the residential villa area under Dívčí Hrady. This, along with the architecture of this new residence, served as the inspiration for its name. The four-storey Viladům with underground parking will feature 8 luxury apartments with terraces and gardens. This residential building is more intimate in nature, offering privacy to apartment owners with a maximum of three apartments on each floor. The apartments' arrangement provides them with the ideal size and layout; family design apartments with a garden are available as 3+kk (92 – 111 m2), as are smaller apartments for the most demanding clients: studio (40 m2) and 2+kk apartments (68–81 m2). On the top floor, Viladům Děvín features a single loft-style luxury apartment (170 m2) with terraces, exclusive views, and 2 parking spaces in the underground floor of the house.

The concept was inspired by elements of villas from the First Republic, especially in the use of ​​high-quality materials and furnishings. Massive wooden floors are complemented by large-format floor and wall tiling, luxurious bathroom furnishings with marble décor elements, and the overall natural illumination of the southern-facing dwellings. All apartments have an original, timeless atmosphere thanks to their location and panoramic views, opening up beyond the large-format living room windows that create the glass walls and extending the visual space far beyond the building's boundaries.