Winters are relatively mild in our area, but if you have a warm heart, you may miss the sunshine during the cold months. And if you experience these feelings every winter, you might want to consider investing in an apartment in a warm climate. Find out what's trending right now and which luxury properties abroad you can choose from in this article!
Croatia - the most frequent destination for Czechs
Croatia has become the evergreen of summer holidays - the main attraction is its good accessibility, you can get here from the Czech Republic in half a day by car. So if you want to visit your second luxury home by the sea as often as possible, Croatia is the optimal option. All you have to do is pack your bags, fill up the tank and you can enjoy a long weekend or work at the home office right from the beach!
This unique estate in the heart of the Croatian peninsula of Istria stands in a secluded location surrounded by nature on a well-kept property with over 500 planted pine trees from all over the world and fields of lavender and various other flowers. The sea is only 20-30 minutes away by car, whether you choose the east or west coast of Istria (Rovinj, Vrsar, Pula).
Old town charm in the heart of Dalmatia
One of the most beautiful old Croatian towns is Trogir. The promenade, full of restaurants and bars, pulses with life, and the stone buildings in the centre provide cool shelter from the hot sun during the day. Trogir is even a Unesco World Heritage Site and is located near Split, just a few kilometres from the airport. Anchor yourself in a beautiful 160 m2 apartment with a private 150 m2 roof terrace with sun loungers, lounge and hot tub with 360° views. There is plenty of modern technology, a work area and designer furnishings.
For a romantic experience, take a boat trip to the nearby islands of Drvenik Veliki and Drvenik Mali, where beautiful sandy beaches stretch out. A glass of wine and typical Dalmatian cuisine can be enjoyed in a number of local restaurants.
Spain - Summer weather from Easter to All Souls' Day
If you're a real heat lover, look for foreign real estate in Spain. In fact, the southern end of the country experiences high temperatures for eight months of the year. There are many luxury villas for sale in our range. In Spain, they are often built in residential complexes that are fenced and guarded, so you don't have to worry about uninvited guests or loss of privacy.
Ideal for golf lovers
The south of Spain offers countless leisure activities, from swimming and diving, to walking through olive groves and sampling the best of their produce, to golf. In fact, Andalusia is one of Europe's top golf destinations with over 100 courses - so there's more than one luxury residence close to the course!
On the south coast of Tenerife, for example, you'll find nine exclusive villas in the Green South Villas project in the immediate vicinity of the Amarilla Golf Club. These two-storey homes will provide you with cosy facilities and breathtaking views of the Atlantic Ocean. In addition to improving your handicap, you can spend your free time practicing water sports, snorkeling or watching dolphins. For an adventure, you can then head out on a number of hiking trails where you can enjoy a variety of interesting historical properties.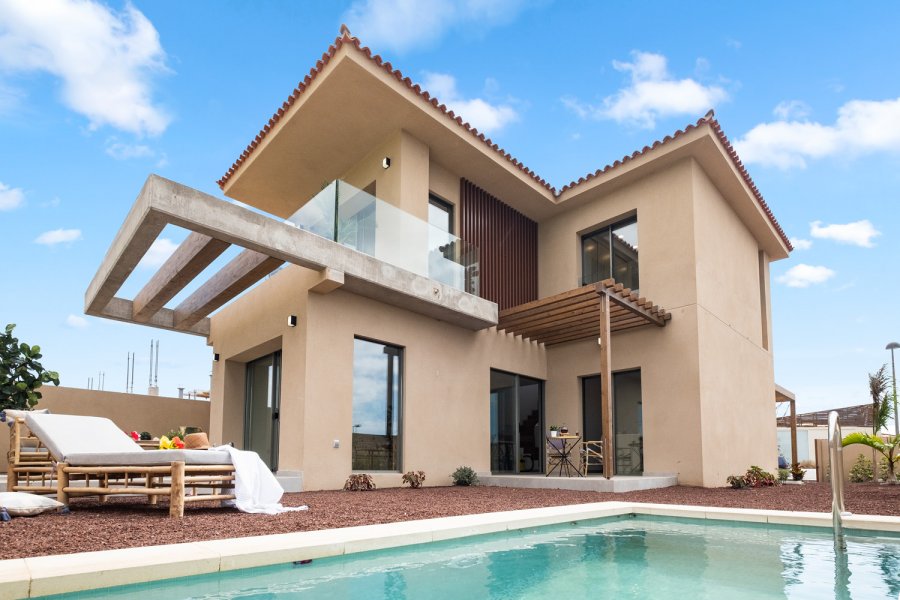 Photo: villa for sale, Tenerife
Dubai - for warmth and investment
If you want to invest your money and enjoy the warmth of one of the most modern metropolises in addition to the returns, you can bet on buying an exclusive property in Dubai. Our office offers apartments for sale as well as luxury villas or houses, from which you will definitely choose! Whether you want the opportunity to make a profitable investment in a rental apartment and enjoy a guaranteed return of up to eight per cent on an apartment in Dubai's new Vincitore Boulevard development, for example, or you are tempted by the idea of windows facing under the water in a floating villa in the new archipelago project The World... we will make your dream come true!
In the United Arab Emirates, new development projects are springing up in abundance, surrounded by plant life creating a pleasant oasis in the middle of the hot city, and with a wealth of entertainment options, you can ski, shop or cruise among the islands of the unique archipelago of The World any time you like.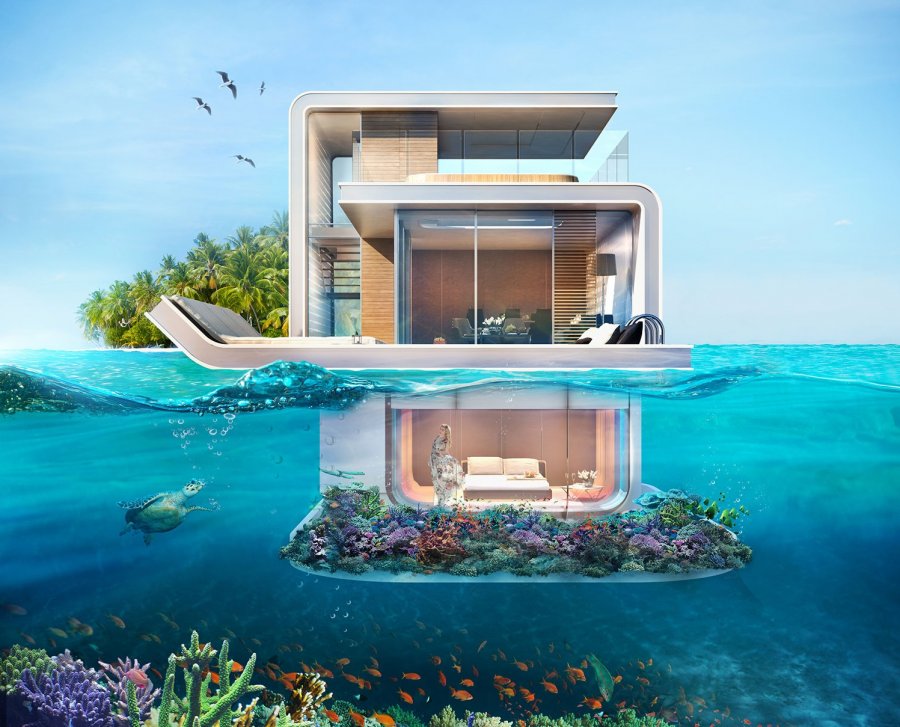 Photo: floating villa in the new archipelago project The World
If you are looking for your own seaside residence, there are many other foreign properties in our portfolio - so don't hesitate to contact us, either online or in person at our Prague luxury office Luxent - Exclusive Properties at Pařížská 28, Prague 1 - Josefov.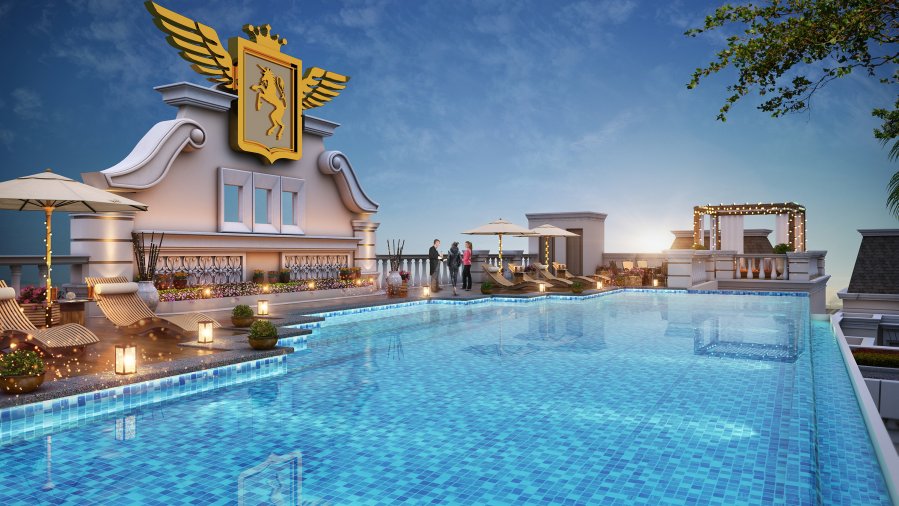 Photo: apartment in Vincitore Boulevard development, Dubai