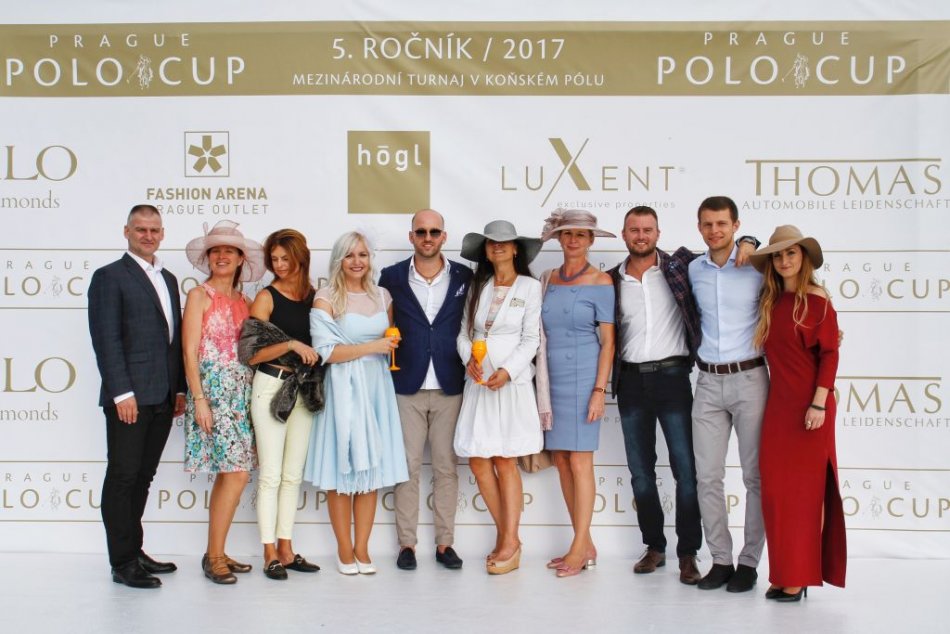 Prague, September 11, 2017 – On Saturday, September 9, we were honored to be a part of the 5th year of gentleman's horse polo at Polo Cup 2017 finale in Chuchle, Prague. The competition, in which LUXENT participated as one of the main partners, was filled with adrenaline not only between clubs but also visitors themselves. Players from around the world measured their strength before 700 guests. Six teams took care of the perfect weekend afternoon for lovers of horse polo, but also newcomers.

550 visitors, who have been invited to this prestigious event by their business partners as their dear guests, and at the same time representatives of the most successful companies and admirers of this sport, have watched the match from the VIP venues. They could also visit our space, which was equipped with INNEX luxury furniture. Guests could enjoy not only the game but also to learn about our real estate and services we offer – in an environment that exaggeratedly resembled the living room. The majority of our team participated at this beautiful royal sports event, headed by director Jiří Kučera, who said: "When we were asked to become a partner of the Prague Polo Cup, we could not refuse the offer. We used the opportunity to invite our business partners to a unique event, in which they could be entertained in a cultured environment, meet other successful personalities and develop new personal or business partnerships. We are delighted to have contributed to the success of this year and also happy with the new business opportunities that LUXENT and our partners brought to the second September Saturday in Chuchle."
Thanks to the sunny day and the organizers of the Prague Polo Cup, the whole event was in a friendly atmosphere.