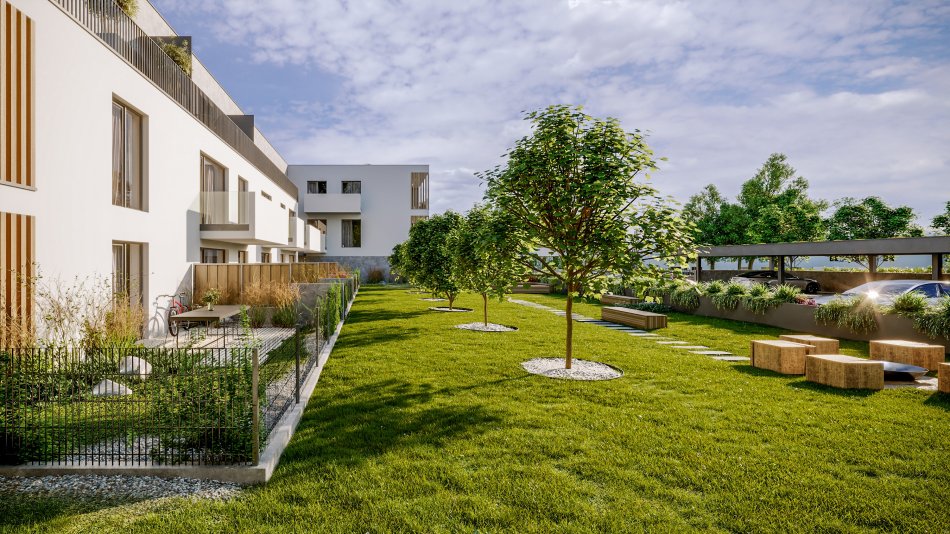 In previous years, the real estate market was significantly dominated by Prague and other large cities. However, in the wake of the coronavirus pandemic, people have begun to rethink their lifestyles, and houses and apartments in peripheral areas are now coming to the fore. According to data from the real estate agency Luxent – Exclusive Properties, projects close to the borders of large cities are selling at a record pace.

Factors such as noise, whether from other residents or vehicles, smog, overcrowding, parking problems, or lack of greenery and fresh air, often speak against living in a capital or other larger city. The combination of these aspects together with the fact that prices in Prague, for example, are consistently among the highest, is increasingly leading residents to relocate to the countryside, but in the vicinity of cities and to locations with good transport connections. This de-urbanization was significantly accelerated by the coronavirus pandemic last year. Restrictions on movement and meetings, the inability to travel and attend cultural events only make it clear that staying in cities is no longer necessary for them. The uncertain situation with the resumption of children's school attendance to some extent erases the need to look for housing close to educational facilities. Most companies also allow their employees to work in a permanent home office mode, thus eliminating the need for often time-consuming commuting.

At the same time, there is a need for security in the form of your roof over your head. According to Jiří Kučera, director of the Luxent – Exclusive Properties real estate agency, interest in development projects outside larger cities has almost doubled: "In recent months, we have registered a huge demand for family houses and villas, apartments with front gardens, but also land. Last year, it established a new trend of 'escape from cities', which is directly related to the Covid period."




A short walk to the city and nature
However, good accessibility to larger cities, especially for work and shopping, still plays an important role. Therefore, the interest in the localities around Prague, especially in the districts of Prague-East and Prague-West, has not subsided. Prim also plays a synergy with nature. The requirements for the environment increasingly include the presence of forests, parks, nature reserves, reservoirs, or rivers near the property. The increasing demand for quieter localities in connection with the migration of inhabitants away from cities is evidenced by the unprecedented interest in the Klecany – V Remízkách project, which includes 12 semi-detached houses. "When we started selling these luxury houses, we didn't even dare to estimate that we would sell the project completed in half a year. The combination of proximity to Prague, modern quality housing with its land, and at the same time open nature is now one of the clear favorites of buyers," says Jiří Kučera. Low-energy family houses with an area of ​​about 130 sqm each have their entrance and garden, which will ensure the privacy of new owners.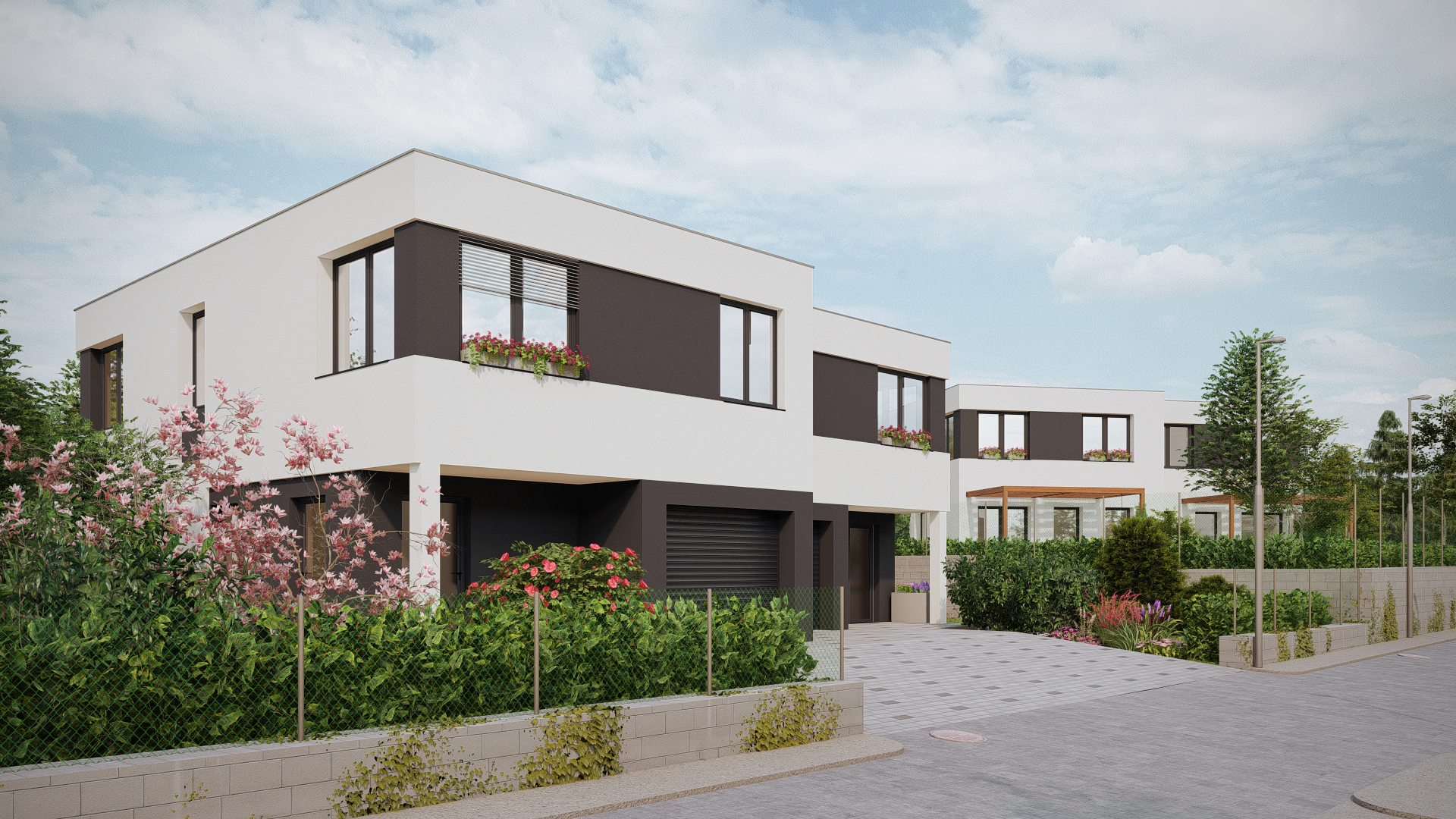 Less than 10 km from the northern border of Prague, the Březový háj residential complex is being built in the village of Předboj. The 19 luxury low-energy villas include large plots of up to 1,233 sqm. Two-story houses outside Prague will offer enough rooms for all members of your household, a large living room with a living kitchen and dining room, as well as a room that you can use for a study, dressing room, or guest room. On both floors, there are terraces where you can enjoy for example morning coffee. In terms of equipment, the heat pump will take care of the heating and cooling, and the elements of a smart home will also become a part. If you are interested, a model house will open this spring. But don't think long, less than two-thirds of the currently sold 15 family villas are available.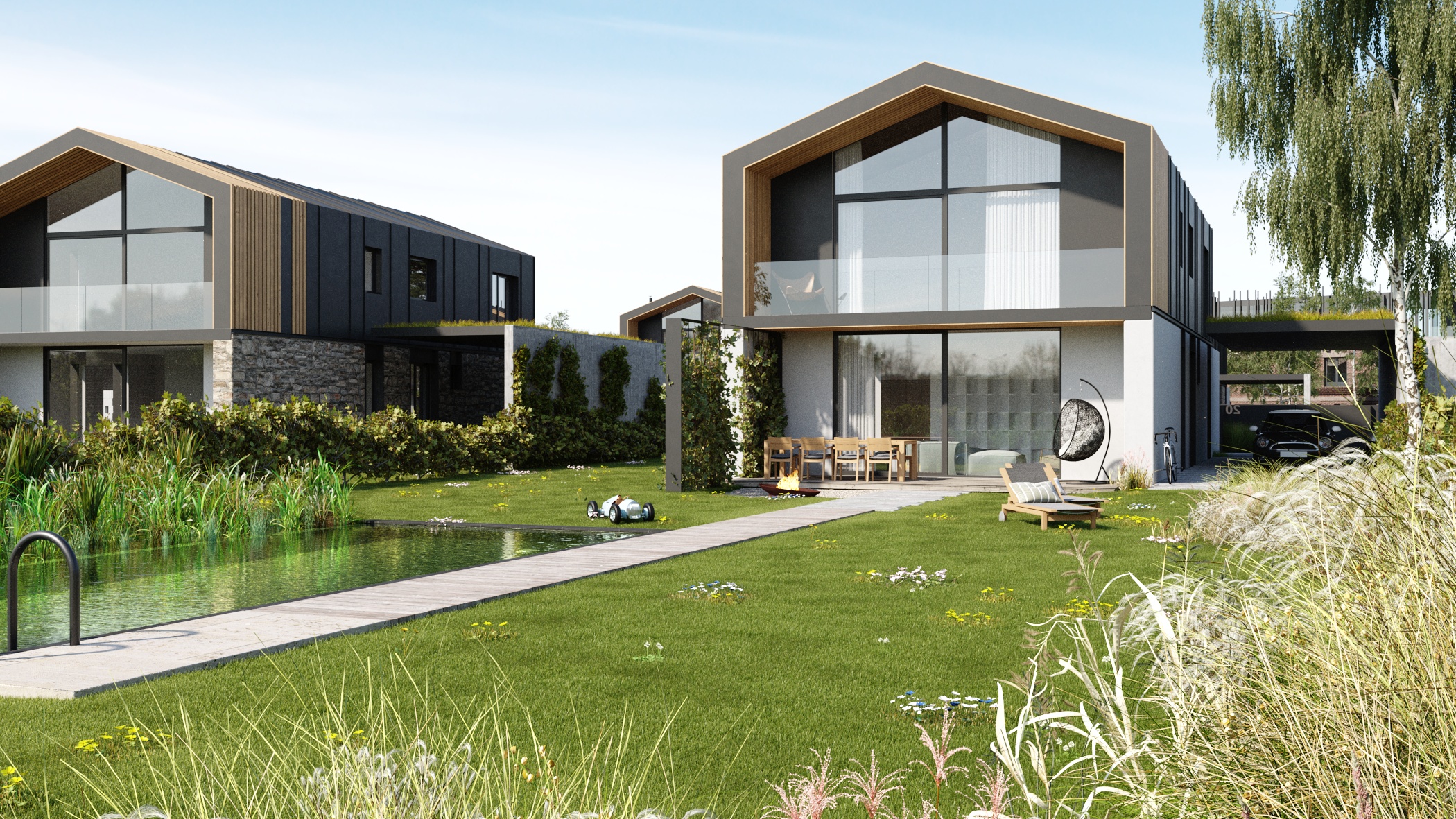 Greenery itself plays an important role in the Rezidence Nad Černými lesy project in the Prague-East district. From the western part, it is surrounded by front gardens, from the eastern part by a common garden. There will also be the integration of green areas into the architecture of the building – selected roofs and vertical structures of parking spaces will be covered by a strip of greenery. The development project will offer 32 exclusive apartments, all with front gardens, balconies, or terraces. You will get comfort comparable to city apartments, but with the calmness typical for smaller villages and with nature behind the windows. The modern look of the building is imprinted by an architectural design with futuristic elements. "We launched this project before Christmas and after about a month, 60% was sold out or reserved. We are now approaching 70 percent, which makes us very happy and motivates us to bring other projects in a similar spirit," says Jiří Kučera. So if you are looking for luxury living in a green oasis, do not hesitate.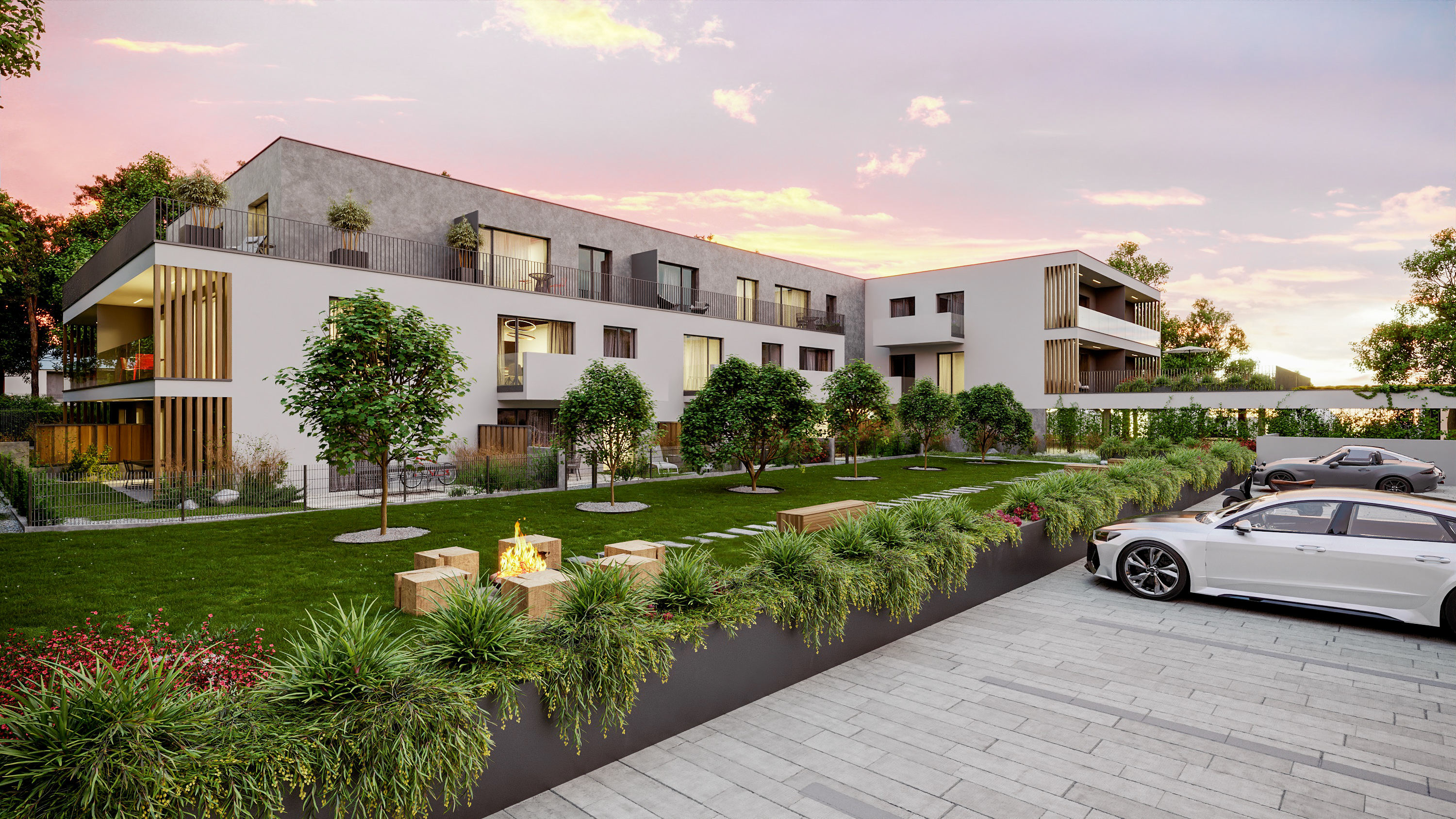 Our portfolio includes many other properties outside Prague, some of which can become your new dream home. We will be happy to advise you on choosing the right one, either online or in-person at our luxury office Luxent – Exclusive Properties at Pařížská 28, Prague 1.