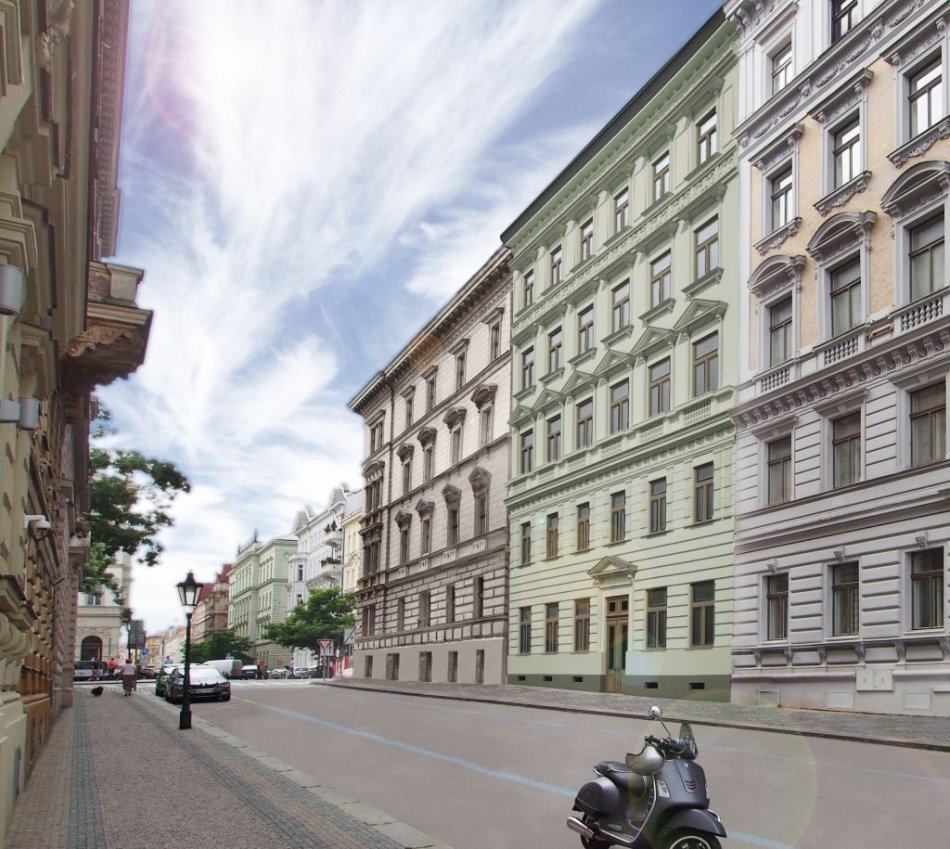 Currently we've started the selling procces of duplex in Všehrdova 3 Residence. The options for completing the apartment are in negotations under way. While the other apartments of this developer project were sold within a few months already at the beginning of last year, this crown of the residence was waiting for it's appearance and was only offered for sale at the beginning this year.
There is the last apartment in this residence which is located on the 5th floor with two bedrooms and two bathrooms, lovely sunny living room and the balcony oriented to the calm courtyard with the partial view to Prague Castle. Click for the more information. 
Residence is very close to it's finnish. The moving in of the new tenants is expecting during the summer.