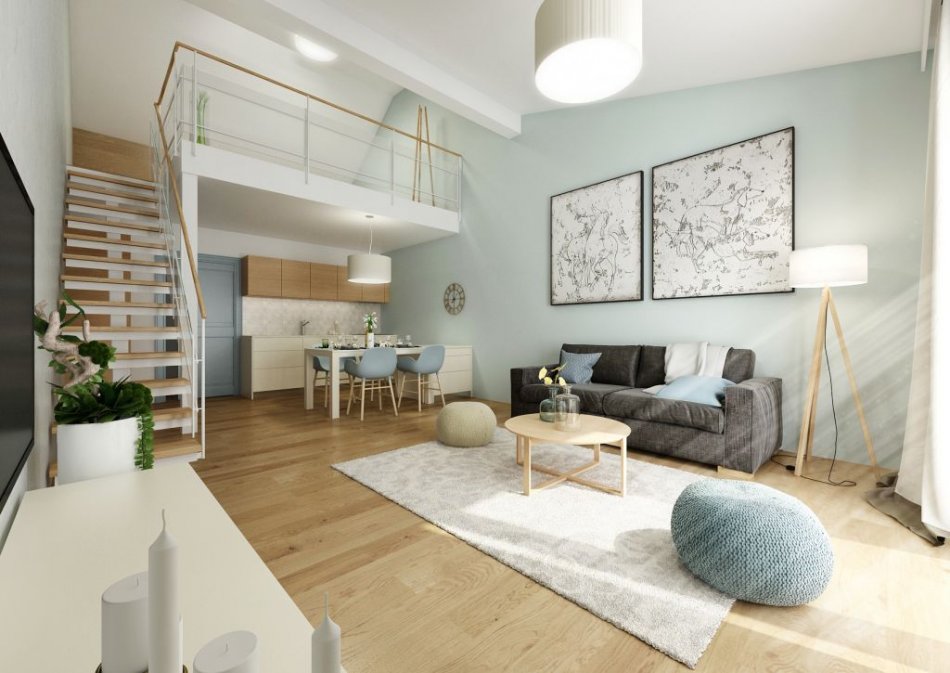 We introduce you a brand new cultivated developer project, the apartment house first of it's own in Tuchoměřice of Prague –  west. 
The house is designed to a high standard and meets the demands of modern, comfortable living. The main advantages of the project are high ceilings, large windows that generously brightens the interiors and give a sense of lightness and airyness.The candidates can choose from a variety of dispositions, since each apartment unit is designed individually and none of them is identical. In the underground there are garages and cellars, on the first and second residential floors there are six apartments 1 + kk and 2 + kk and the two largest apartments have terraces.
The house is located away from the main communal road. It's traffic behind grown trees doesn't disturb this quiet place between the greenery and old buildings. With it's volume, style and color, the façade with a opulent podium and a terracotta saddle roof harmonizes with the surrounding countryside and adjacent buildings. A charming residential area with a picturesque park along the creek gradually emerges.
In the Tuchoměřice area there is beautiful surrounding countryside, interesting places and historical monuments. Undoubtedly the biggest advantage is the immediate proximity of Prague 6 and excellent public transport links to the metro.
Social facilities in Tuchoměřice –  post office, restaurants and shops, school and kindergarten, social house. Everything else in nearby villages, Suchdol, Bubeneč and Dejvice. Possibility of bigger shopping in Department store Šestka by the airport and Lidl in Horoměřice. Good driving distance from Václav Havel International Airport.