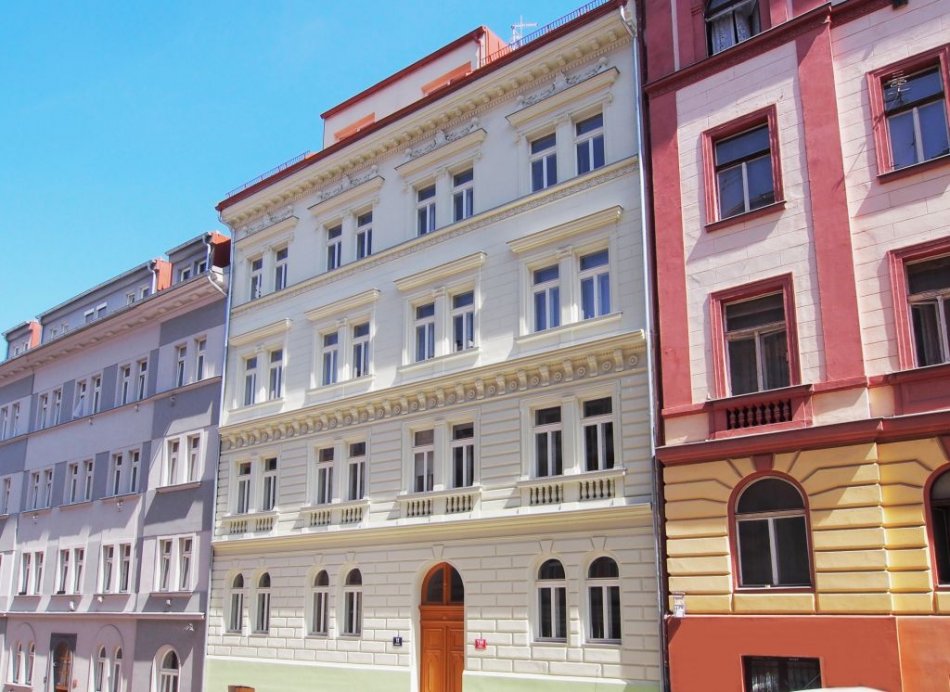 Previously, you might have noticed the photos of the reconstruction of the residential project Krásova, which we published in an article about development projects (read here). All units have already found their owners and are currently handed over.
In the residential project Krásova, which was awarded the Architect's Award in the prestigious Czech Real Estate Awards, we have worked with realistic visualizations since the beginning. Suggestions for all equipment and standards were designed to reflect the real situation, to take into account the real dimensions and to calculate with the individual areas of each apartment. So the future owner of the apartment got the idea and in many cases also the inspiration for furnishing the interiors. You can see all visualizations here.
And how does the project look like today?
Common spaces have made the original atmosphere of the house stand out, but they were sensitively renovated and upgraded.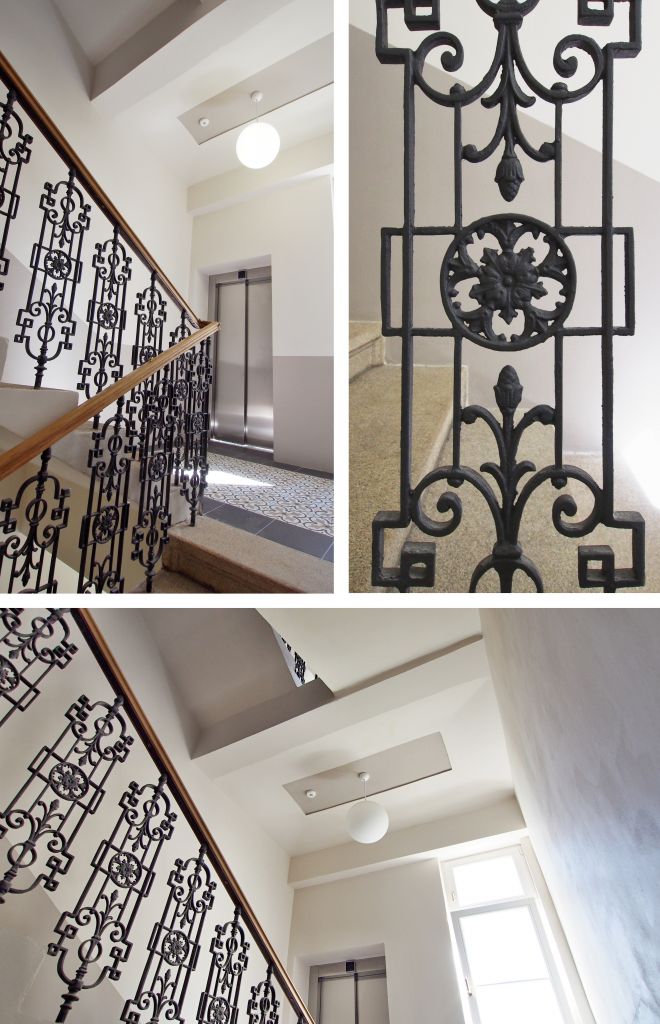 A new lift was built, the original entrance doors were renovated and the art facade was restored and the balconies were built.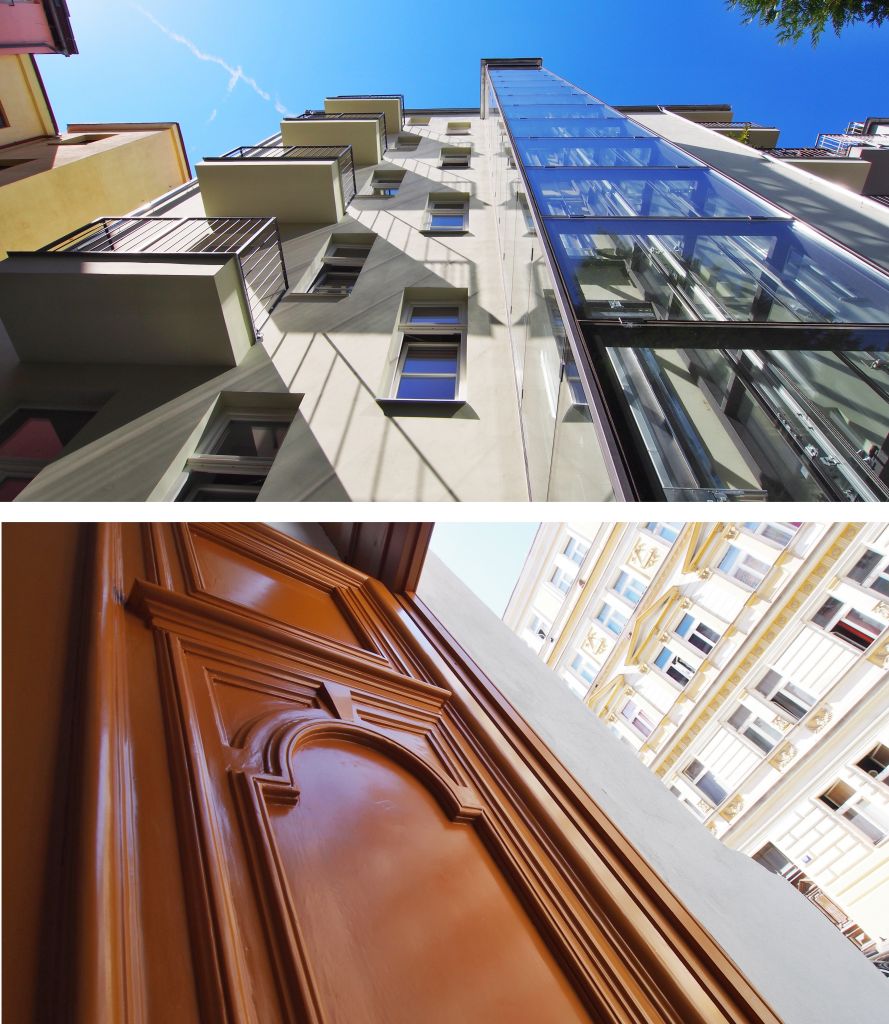 In the interiors of apartments we were often reckoned with client changes, in the unit below, the current owner will realize the stone paneling of one of the walls in the future, while in another apartment we have supplied custom kitchens. However, the overall characteristic concept of the apartments are preserved.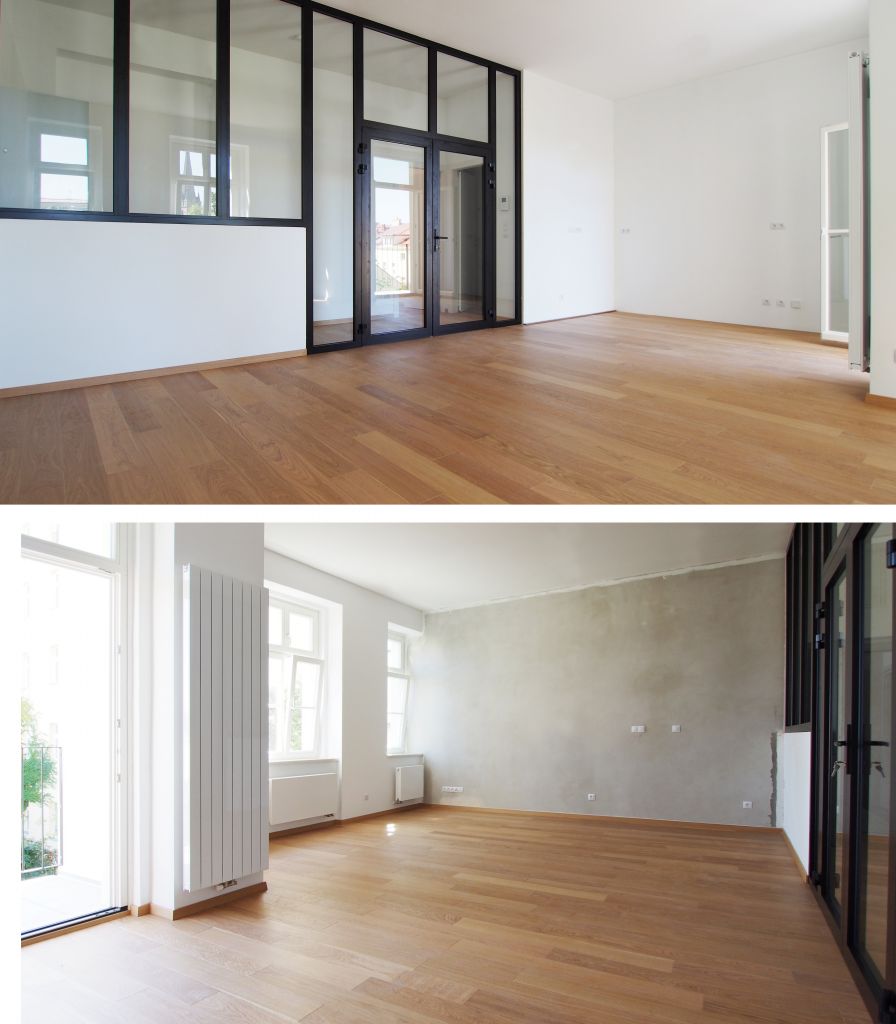 The bathrooms were made in top quality, which was enhanced by tasteful minimalism.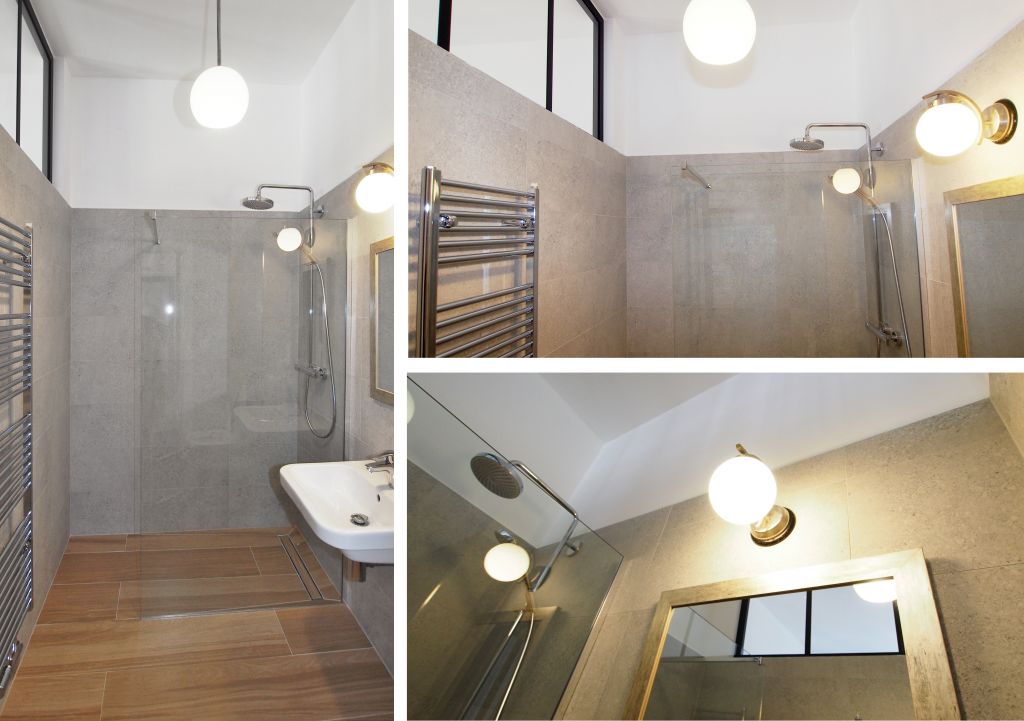 The room lighting has been chosen by the clients themselves, according to their personal preferences.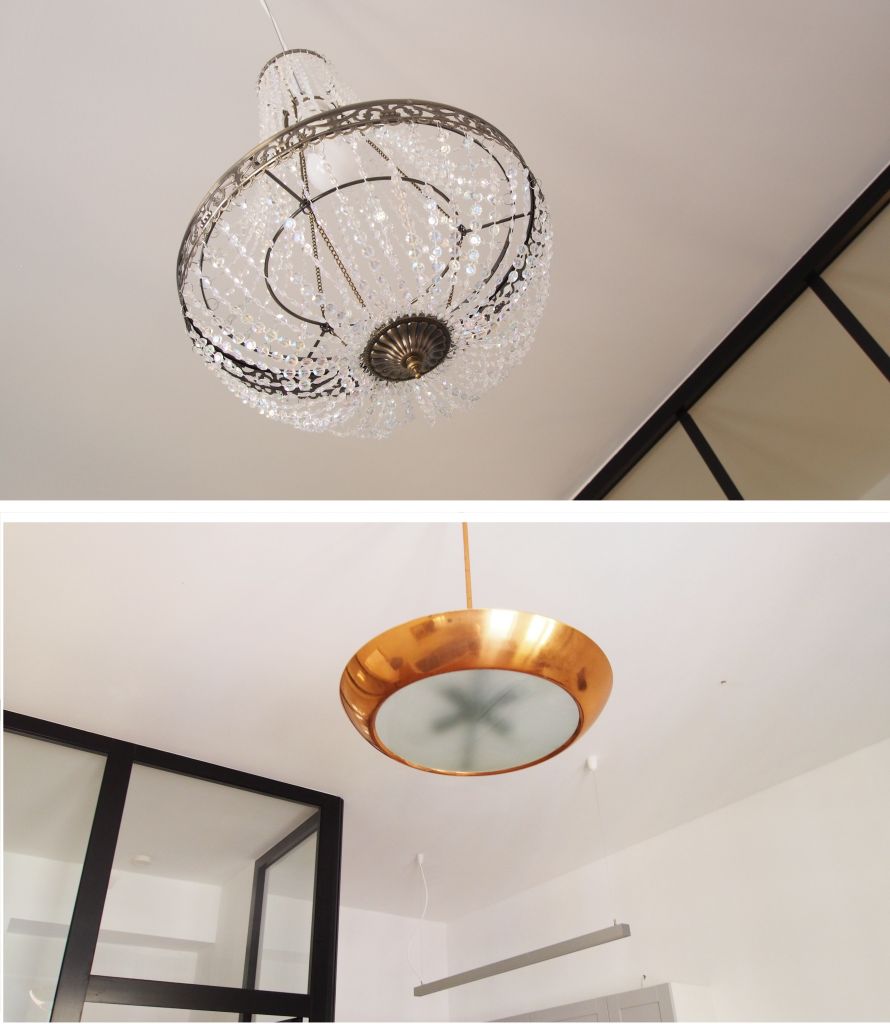 Characteristic views and glazed interior partitions are an integral part of this project in the spirit of artistic and industrial design.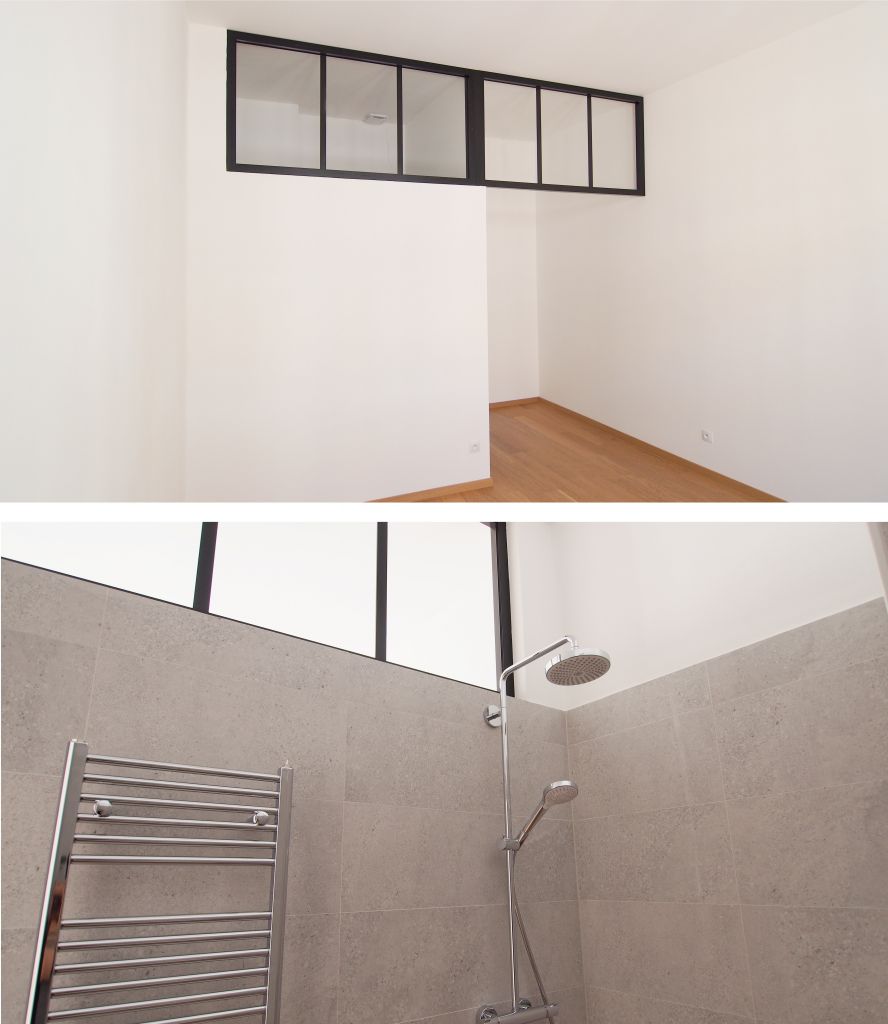 Each apartment is different, it is original and has a unique layout. In addition to the above-mentioned glazed windows and visors, you can find, for example, arched ceilings, balconies and terraces with beautiful views of the green courtyard or the Church of St. Prokop or Vítkov.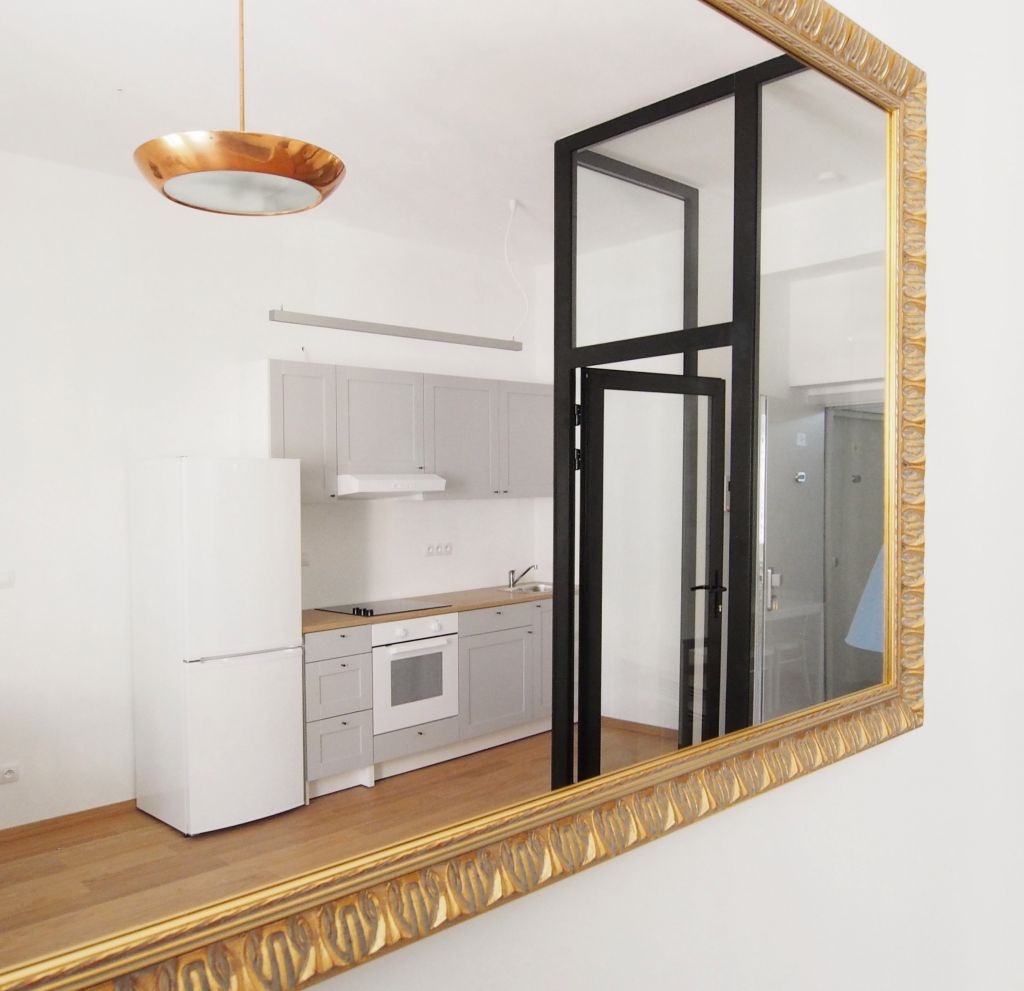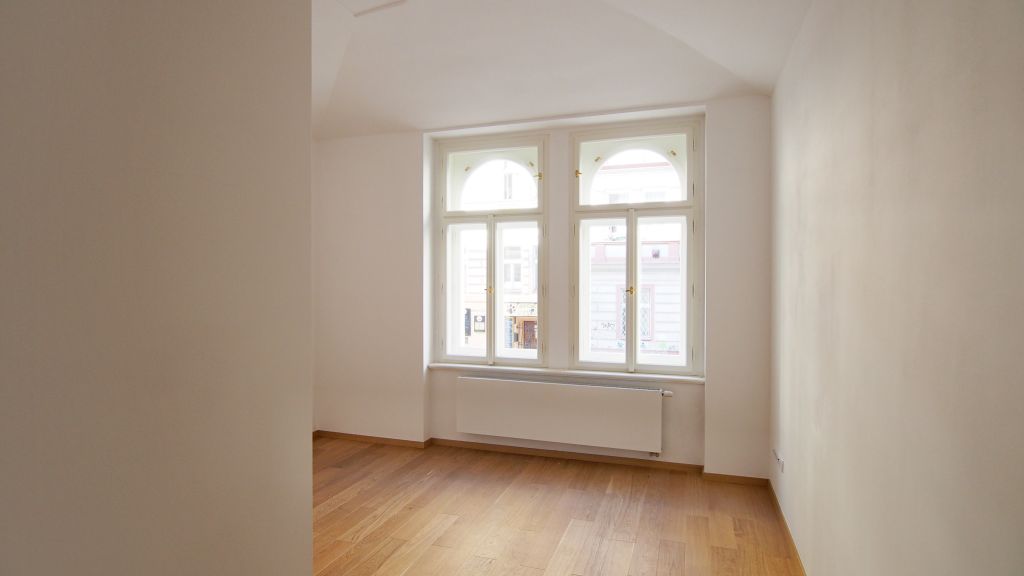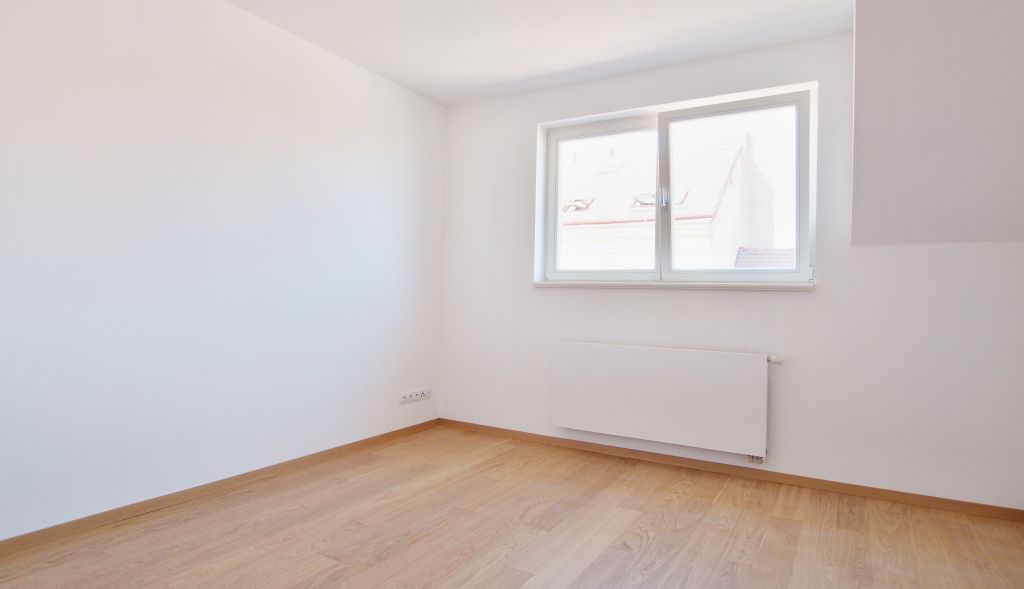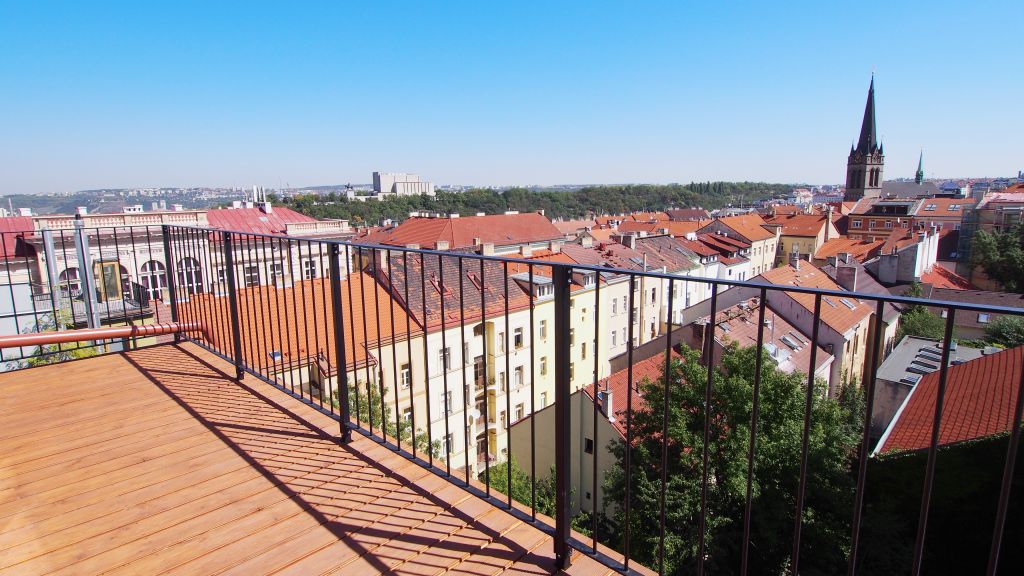 Residents also have a closed private garden available in the courtyard.