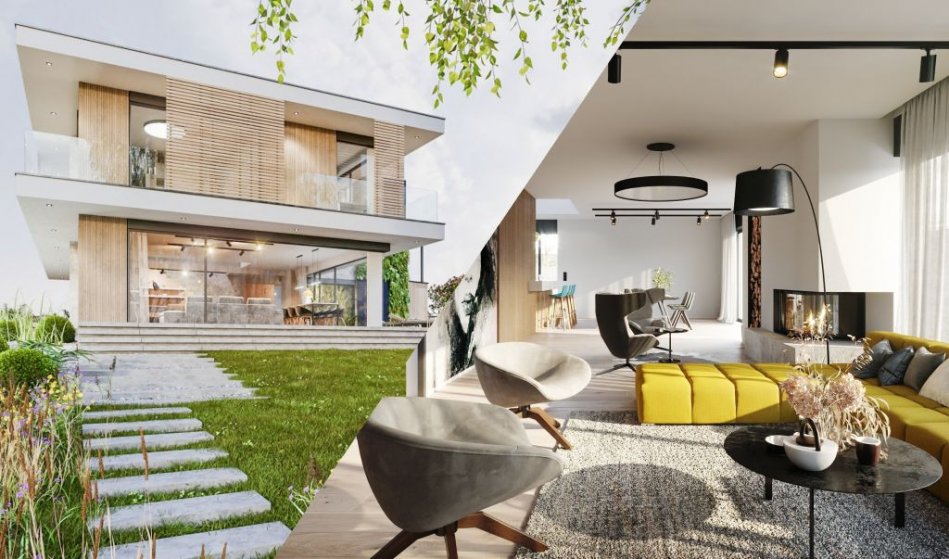 With the new year we bring you the latest new in the low-energy project of exclusive villas Na Meandru. The top architectural and creative studio Kreatier designed new interiors, which you can see in this article.
Glazing, airiness, nature
The design of the family houses in Řež is based on the architecture and concept of the entire development project. The design of the houses is inspired by nature and the sun, as well as futuristic architecture.
The interior was created in the spirit of natural materials, but at the same time based on current interior trends. The main elements of the interior are large glass walls, wooden slats and solitary colorful furniture. The interior material palette consists of oak wood, white paint, concrete trowel, marble in contrast to anthracite metal elements, for example on doors or lights.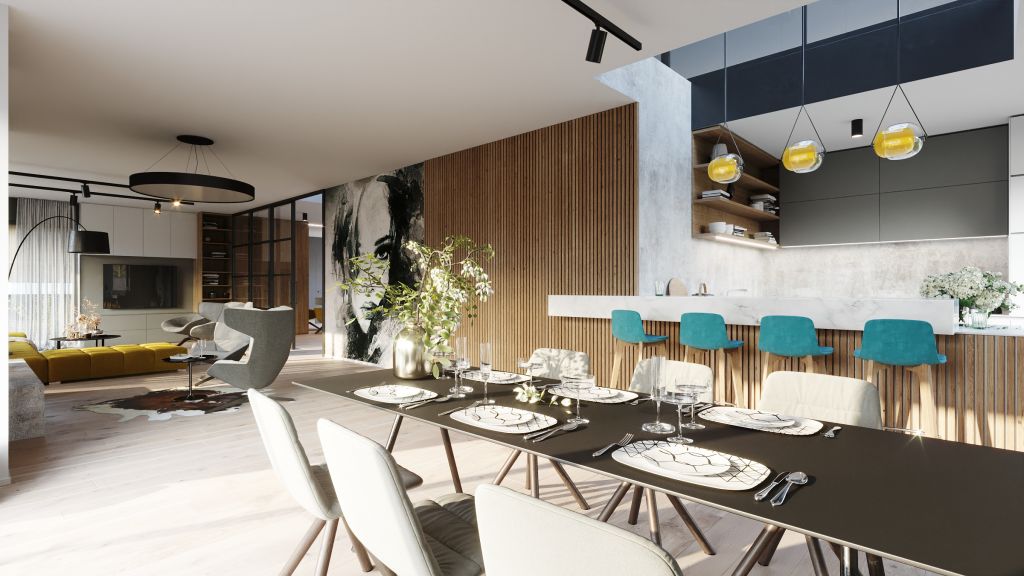 The entrance hall is dominated by a staircase of minimalist appearance, which is lined with wooden battens on the walls. What is important is the appearance of interior doors that are frameless and make the staircase stand out.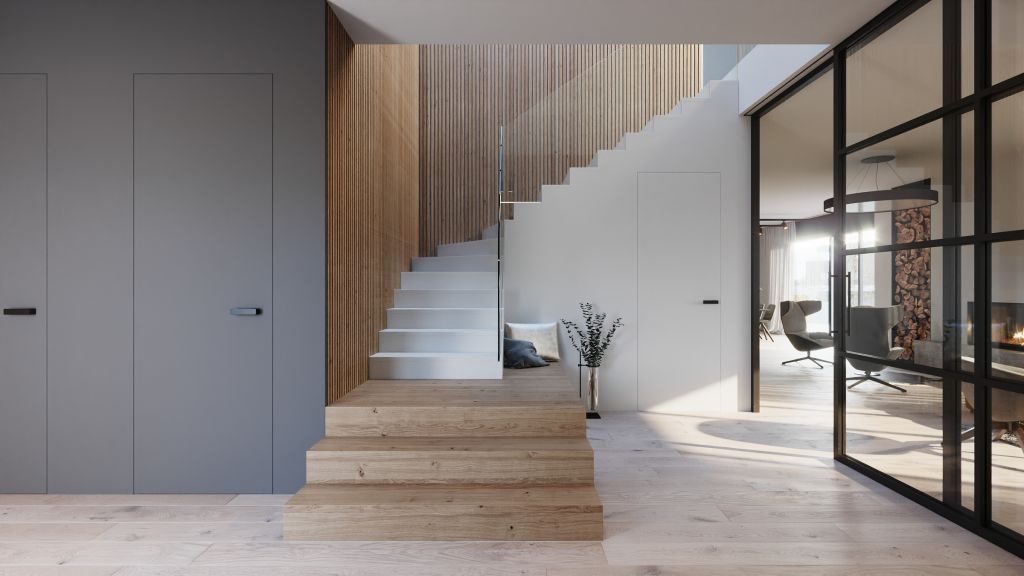 In the living room with kitchen there is a solid wood flooring and white kitchen with marble worktop. The dominant feature of the room is a fireplace. The living room is so spacious that it allows a full-fledged sitting by the TV, but also creates a relaxation area just in front of the fireplace. Great emphasis is placed on the functionality and comfort of standard furniture, which gives the whole interior a flair.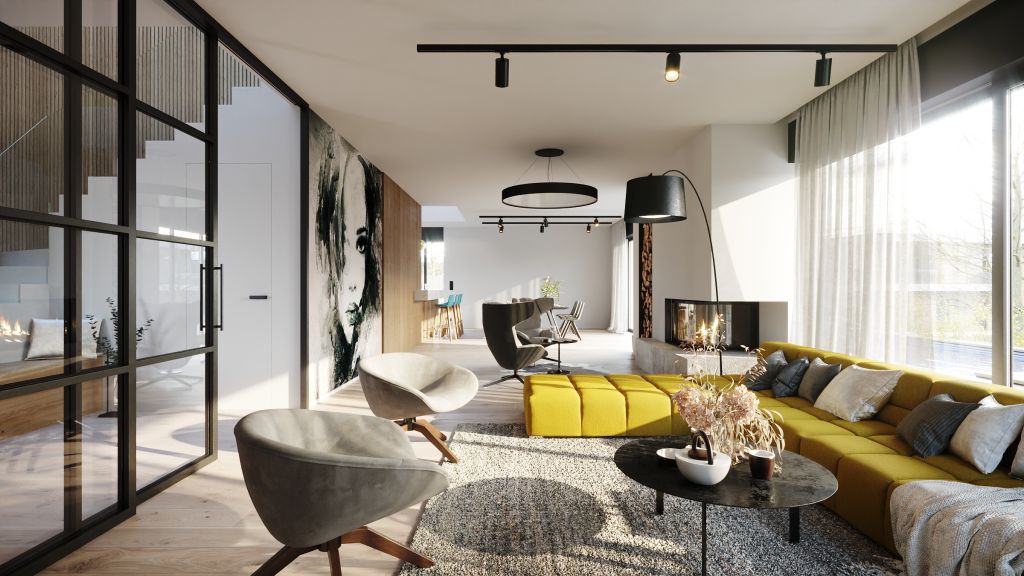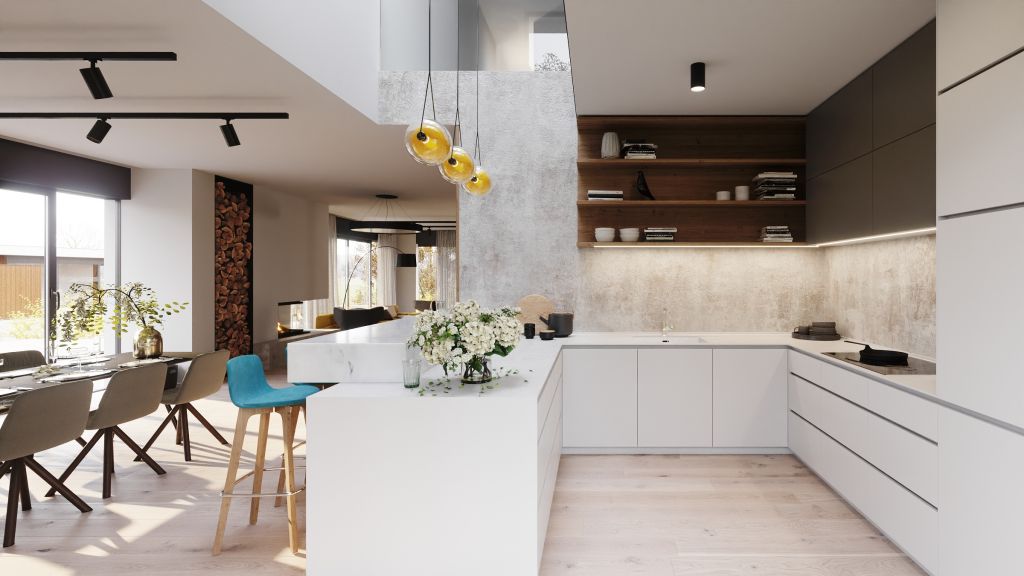 Oasis of rest
Master bedroom is an oasis of rest and luxury. Bedroom is divided into two zones, Main, sleeping, is enhanced by a pleasant textile upholstery along the height of the wall behind the bed. The second part is purely functional, filled with a built-in wardrobe and both these zones are beautifully separated by a semi-partition paneled with battens, which serves as a dressing table, storage space or even a TV wall.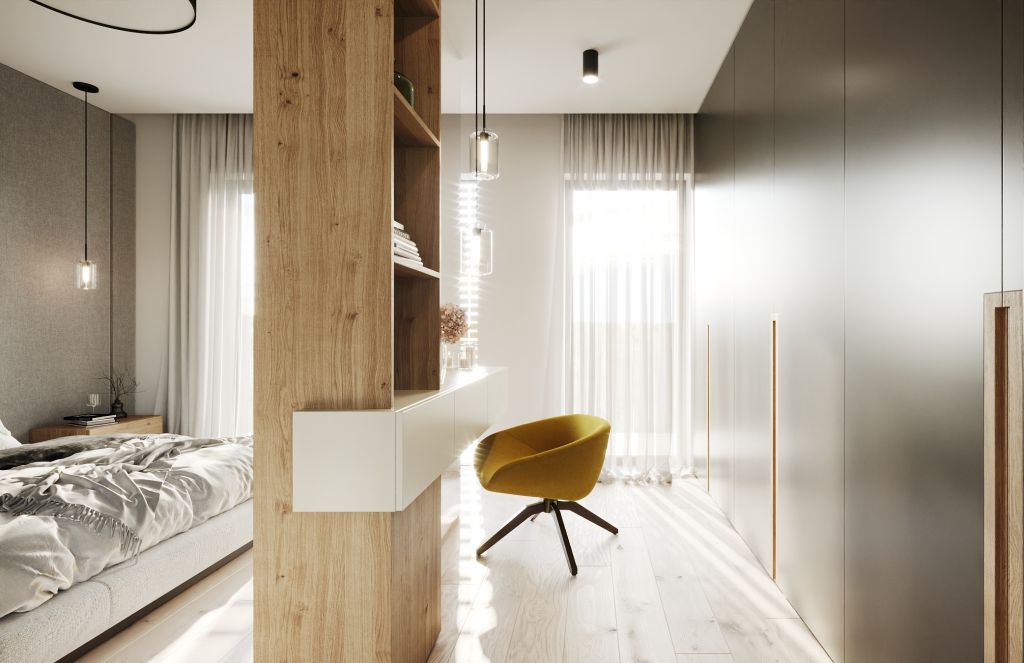 The bedroom has a modern bathroom. The main feature is a freestanding bath with maximum views of the surrounding landscape through a large French window. The washbasins are located in front of a large mirror, from which wall-mounted faucets protrude. Glass doors and screens are again inspired by industrial architecture.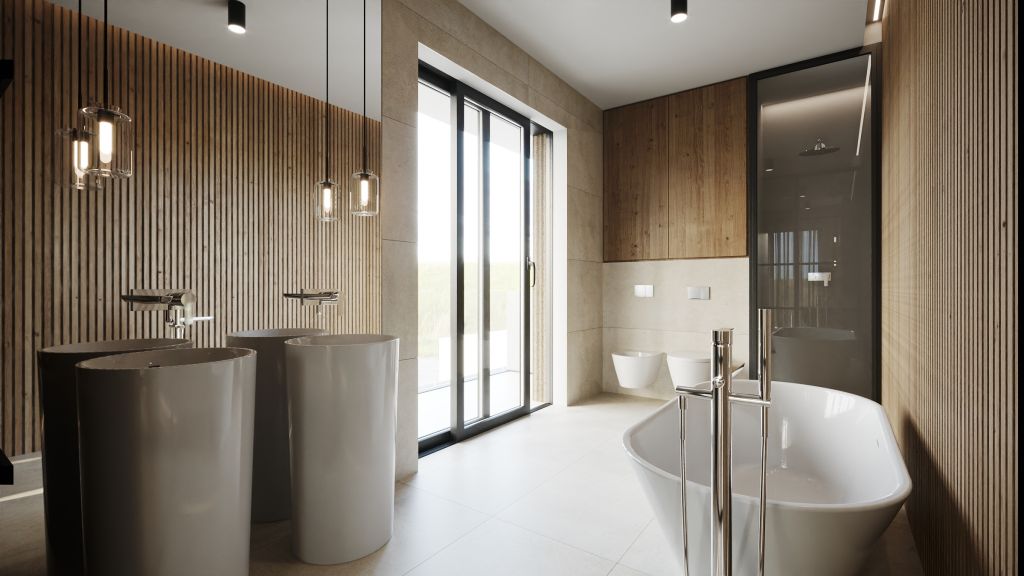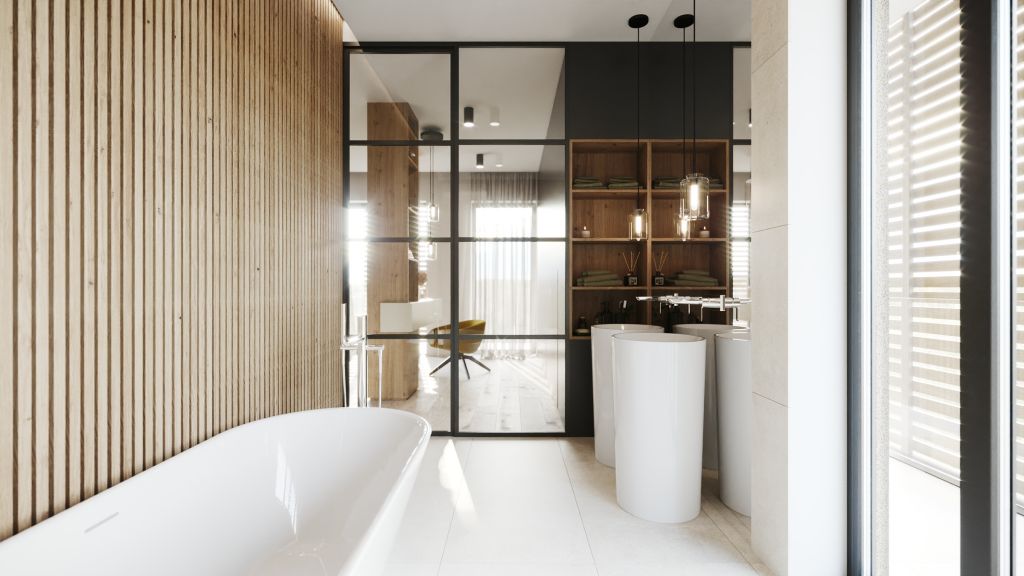 Wellness zone
The wellness area is designed in a minimalist way to allow absolute relaxation. There is a sauna and the integrated shower, everything is pleasantly hidden and guarantees intimacy.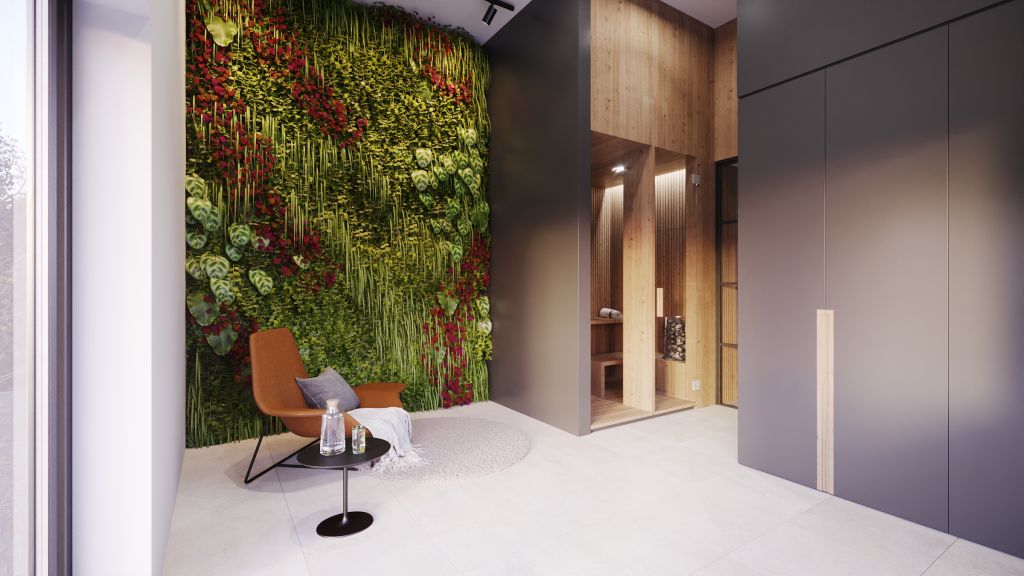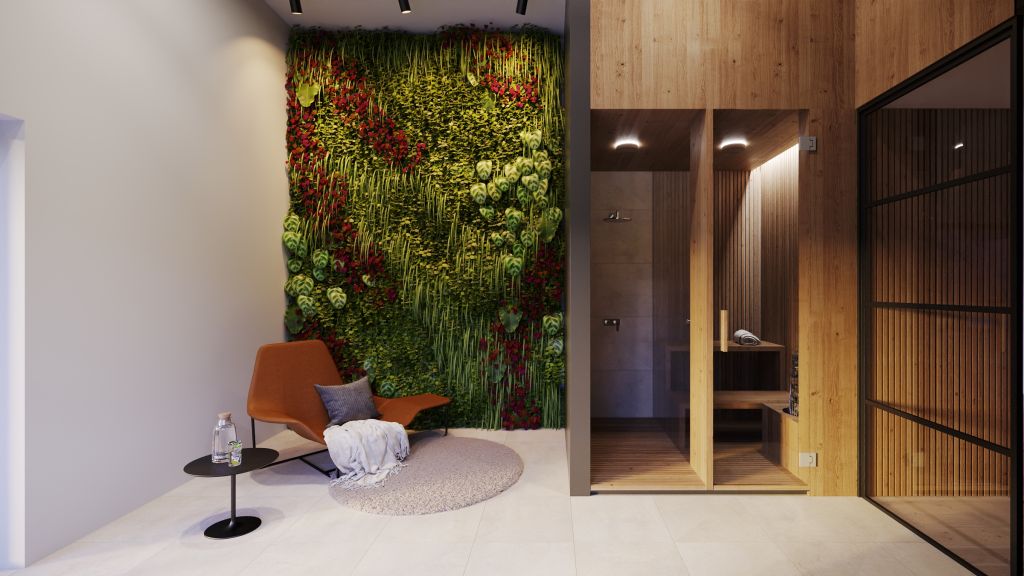 Artificial lighting plays a big role in the interior, which is mostly functional, simple in shape and style, but there are also specific pieces from well-known designers.
All information about the project can be found on our website or on the official project website www.nameandru.cz.
If you are interested in the meeting, please contact the project broker Ing. Šárka Tichá at +420 734 445 445.