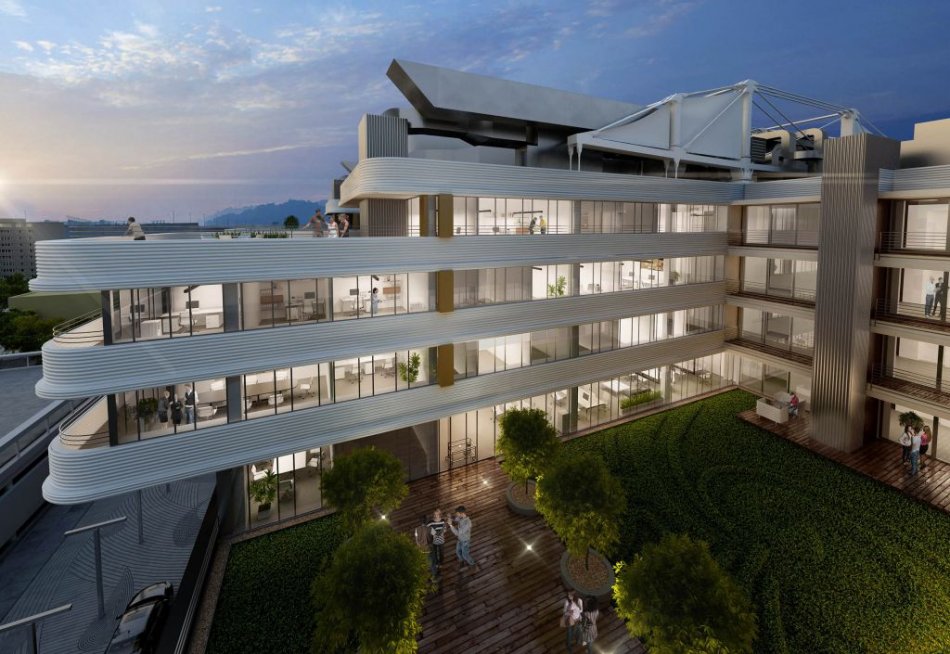 The current office space sprang up like mushrooms, responding to high demand from domestic and foreign companies. Over the past year, we have witnessed the emergence of brand new modern administrative complexes and renovated buildings, which were soon rented. In what parts of Prague are office spaces the most popular and what is the main role in choosing a modern office?
The number of office buildings is growing at an incredibly fast pace. Last year, according to the consulting firm Cushman & Wakefield, another 165,000 square meters were expected to enter the market, the largest construction of new office space since 2008. Do you ask what is the main cause? This is mainly due to falling unemployment and the development of office professions, for which developers build as a race. In addition to the actual construction, another option to meet the growing demands of tenants in the competition of newly emerging complexes is to revitalize office buildings. Many investors and developers and a long approval process for the construction of new projects lead to this step. However, this development puts companies in a difficult position – how to choose the optimal office space?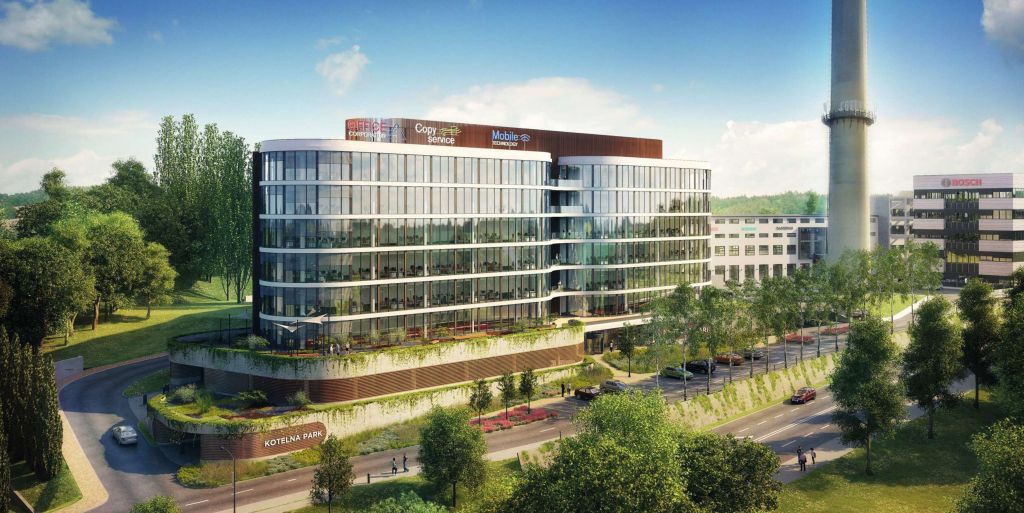 Offices for rent – PRAGUE 5, JINONICE
Three factors for choosing a modern office
Choosing the right office space from a flood of options can be a tough challenge. In addition, most of the space is usually leased for more than 1 year, which puts companies in the role of rethinking their plans to the smallest detail. When choosing, it is crucial to consider primarily the size and capacity, budget and also the kind of dream modern office.
Office size and capacity
The first thing to look for is undoubtedly the amount of space needed. How many workers will be sitting in the office? How many rooms are needed? Is it planned to expand the staff team? Light mathematical calculations can help answer these questions, giving potential tenants a more accurate picture. At least 11 square meters must be expected for each employee. The required area is thus calculated by simply multiplying the total number of all employees and adding about 30% to the common areas. If companies plan to hire additional employees, an additional 10–20 square meters should be added.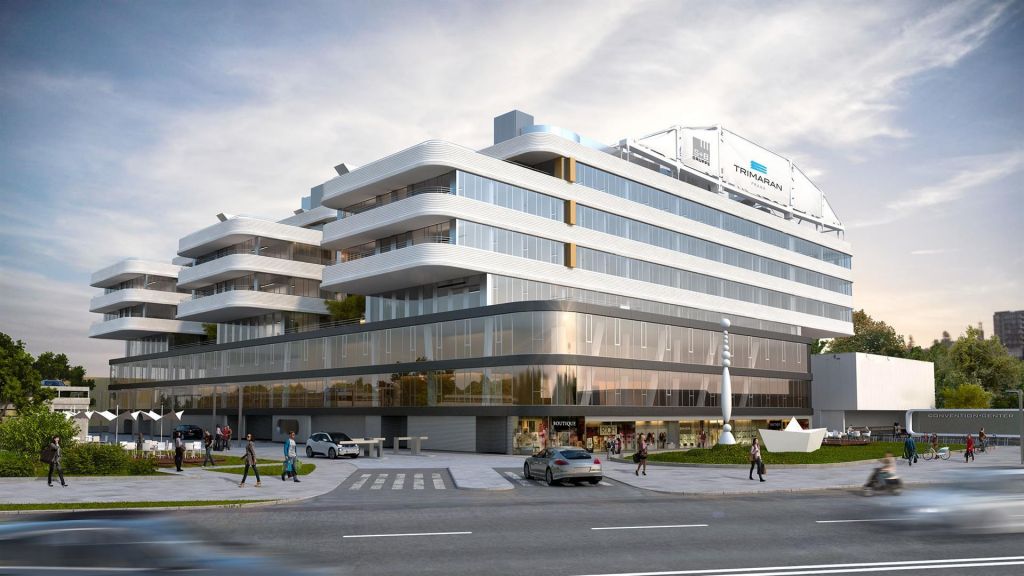 Modern office project in Pankrác, Prague 4
Budget for renting an office
The budget of the office must also be taken into account – not all the options offered are at a financial level that is acceptable and accessible to the company. It is not only the amount of the rent but also the cost of energy, services and other expenses that must be included in the final lease.
Type of office
For buyers and future tenants, the type of office is also essential. It is again a question of taste, preferences, and needs of a particular company. Looking for unfurnished offices? Offices furnished with modern office furniture? Do you plan to have an atrium, office hubs or breakout zones in your office? These are all aspects that companies need to take into account before starting a search. Even from this issue will reflect the amount of rent or purchase price.
Modern offices are dominated by Karlín, Pankrác, and Smíchov
The location plays an important role in the selection of modern offices. If we focus on Prague, we would find several areas where offices have been built quickly. We are talking about Karlín in Prague 8, which according to Cushman & Wakefield is one of the most attractive locations. Surveys of the company indicate that in 2018 almost 48 thousand square meters were rented, which in effect accounts for about 14% of all offices in Prague. The reasons why Karlín is more than clear – its main advantages are its excellent accessibility to the center, visually appealing surroundings, and ample parking.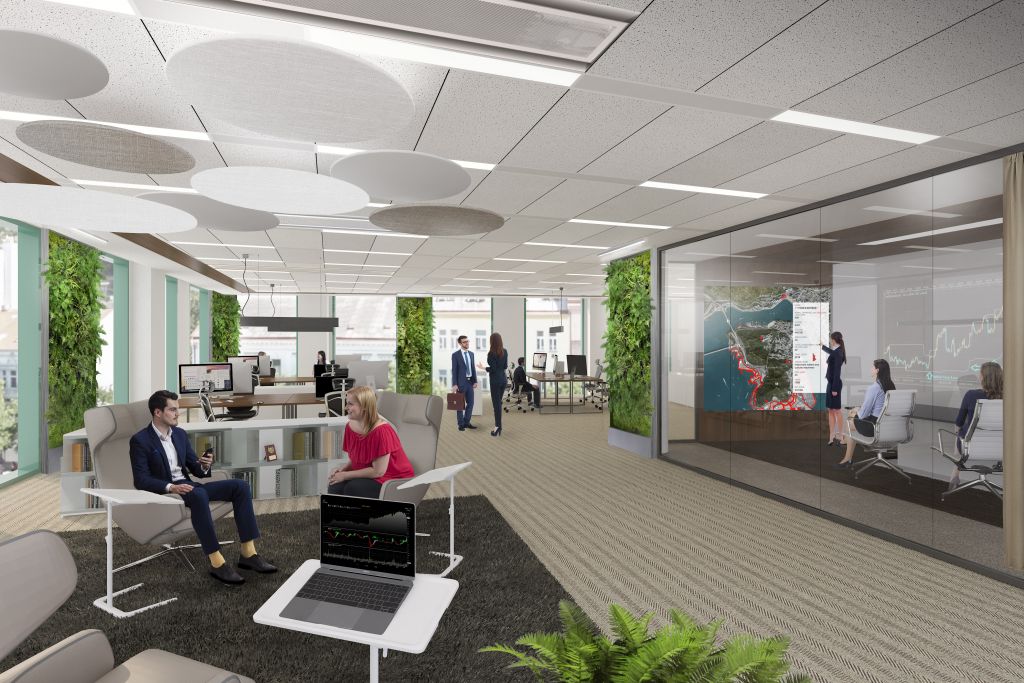 Commercial space for rent, Prague 8 – KARLÍN
We must not forget the popular Prague 5, which offers office space especially in Smíchov, Anděl, Stodůlky, Nové Butovice or Jinonice. It is reportedly the second-largest office market, thanks to its excellent transport accessibility and a wide range of services. Statistics show that modern offices in this part of Prague mainly occupy pharmaceutical, manufacturing and IT companies. Another popular district in terms of office rental is Pankrác, where more than 40,000 square meters were rented. It is a popular city district of Prague 4, where they won places in the limelight of areas such as the Prague Uprising, Vyšehrad or Budějovická.
Current office trends
Interestingly, we have a few trends that today clearly dominate in modern offices. A large wave of enthusiasm is unleashed especially by green offices, which roll ordinary offices with their ecological cooling and heating, natural lighting or excellent acoustics. Global trends also include turning a boring office into a lush jungle where the greenery is just overflowing. Their popularity is crucial – according to a Dutch survey, they reduce the sickness rate of employees while increasing productivity and efficiency by up to 10%. Rest areas and relaxation areas are also very popular, which every employee will appreciate during breaks.
Airy and cozy office sponges, sofas and breakout zones evoke a feeling of home comfort and playfully cope with stress and tension. You may not be surprised that these trends play a crucial role in employee satisfaction. Everyone prefers a relaxed environment with access to greenery and quality outdoor space. Companies are aware of this fact and know that if they want positive-tuned and productive employees, they will have to offer them a suitable working environment – so it is no coincidence that office space with these trends is beginning to expand very quickly.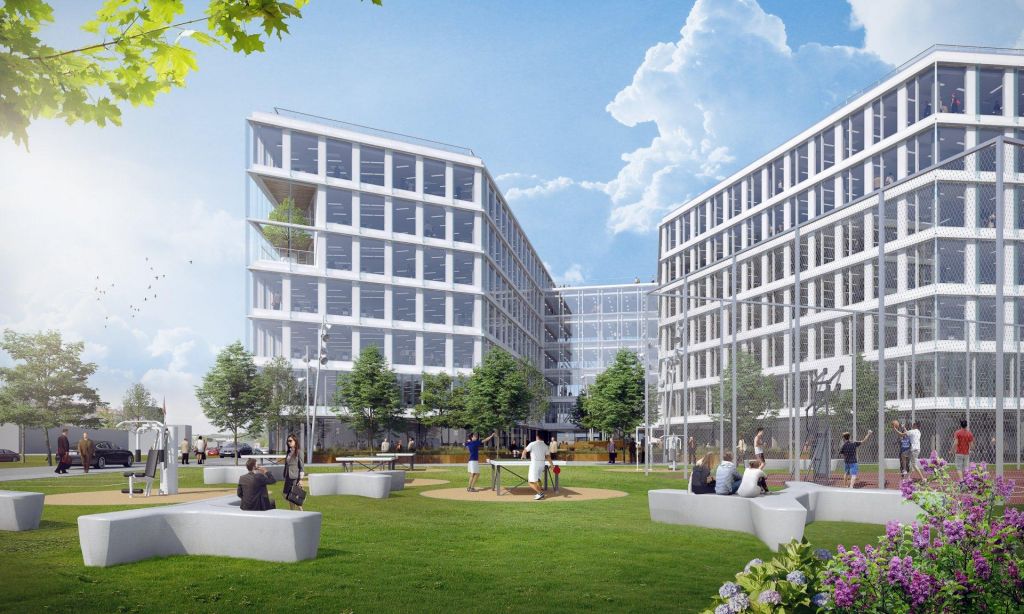 Modern offices in Holešovice, Prague 7
If you are in a situation where you are looking for offices for sale or rent, do not hesitate to visit our branch Luxent – Exclusive Properties at Pařížská 28, Prague 1 – Josefov. Not only do we offer nice office space, but we also have an overview of the latest development projects throughout the Czech Republic. Come to us for a cup of good coffee and talk about suitable projects and potential investments.