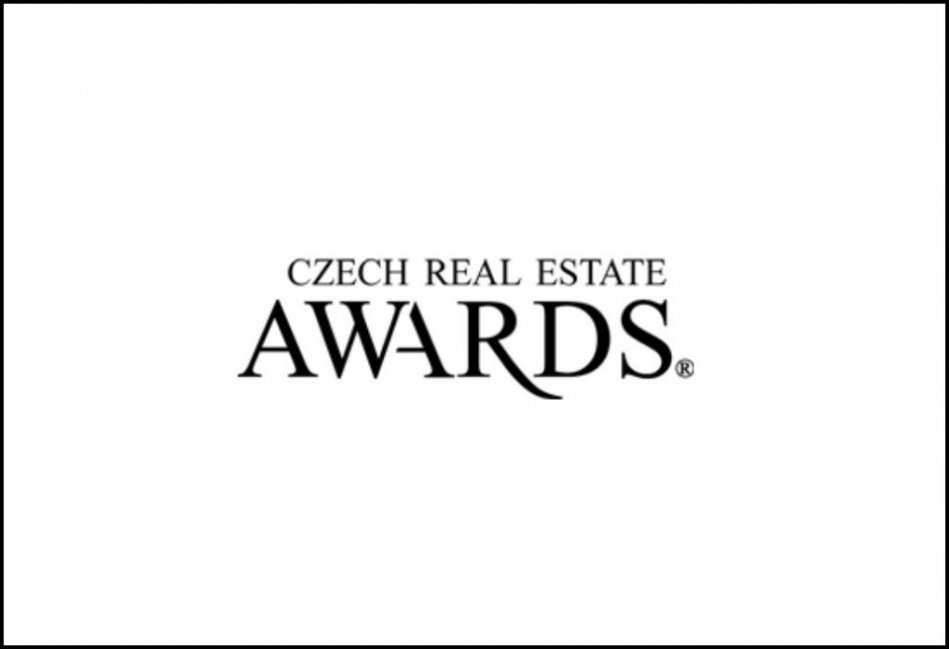 We have already presented the nominated projects for this year's Czech Real Estate Awards 2019. For our real estate team we nominated a total of three projects – a unique low-energy residential project Na Meandru near Prague, a luxury residential project MOLO Lipno Resort surrounded by the Šumava nature and a modern chamber project Viladům Děvín in Prague's Smíchov. And one of them won two awards. Wondering who it is?
MOLO LIPNO RESORT – Architecture Award and Public Award
The popularity of the MOLO Lipno Resort project continues to grow. The project was awarded last year, namely the Public Award 2018 for the South Bohemian Region. This time it added the prestigious Architects Award AND the Public Award! Undoubtedly this is one of the most interesting emerging projects, which is definitely worth your attention. Its construction started in June this year, and completion is planned for the end of 2021. Currently, almost 30% of all units are sold.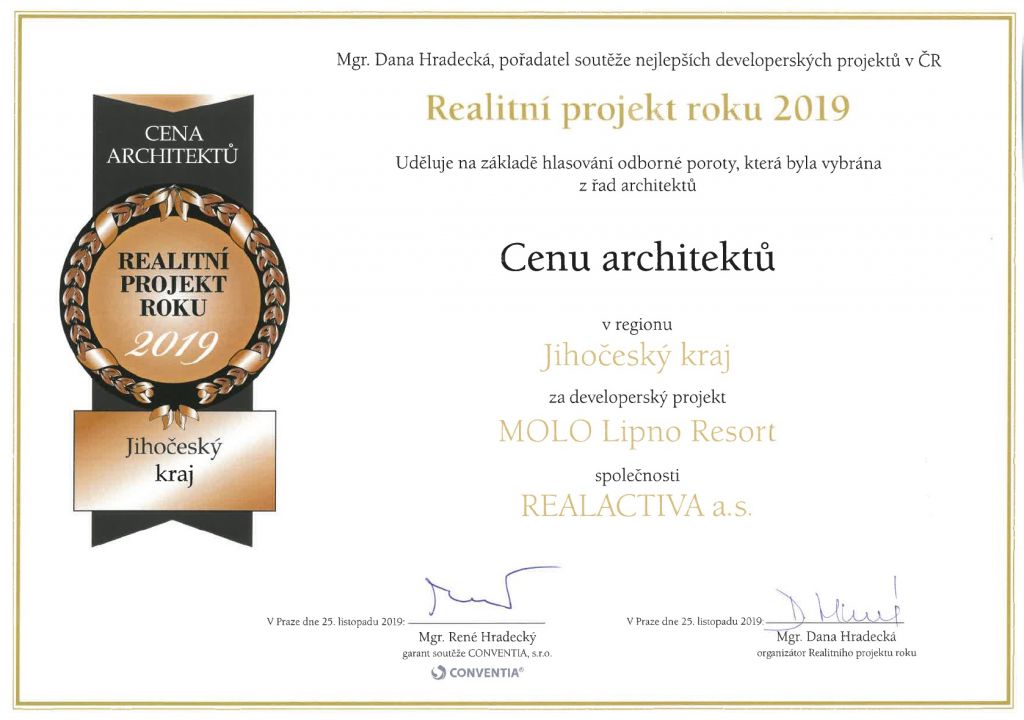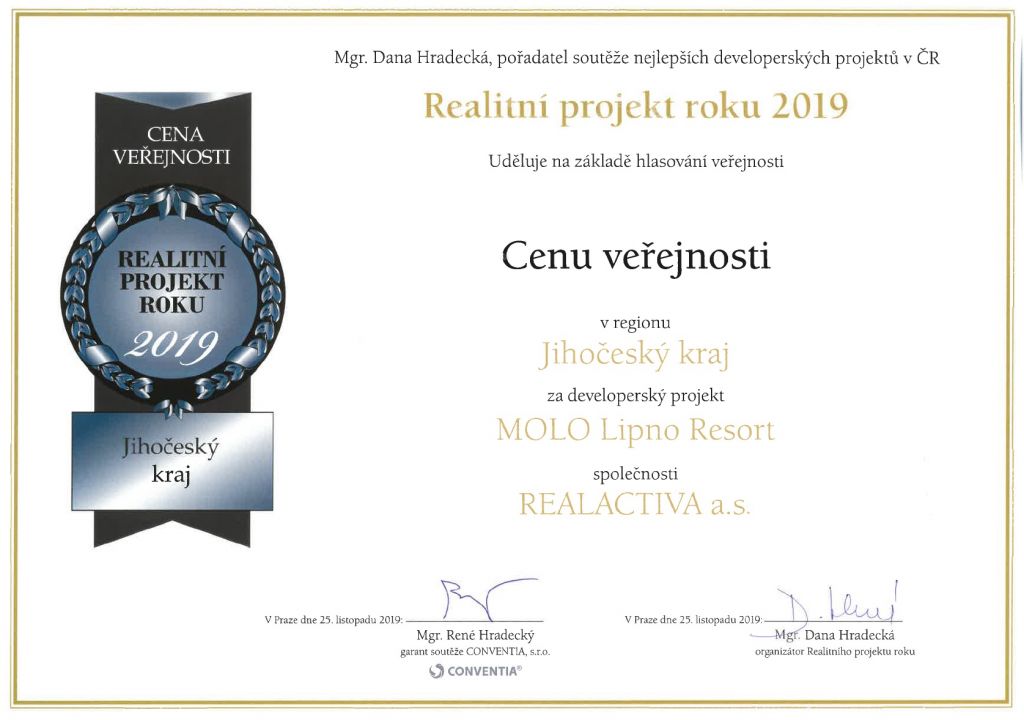 RESIDENTIAL PROJECT NA MEANDRU – Public Award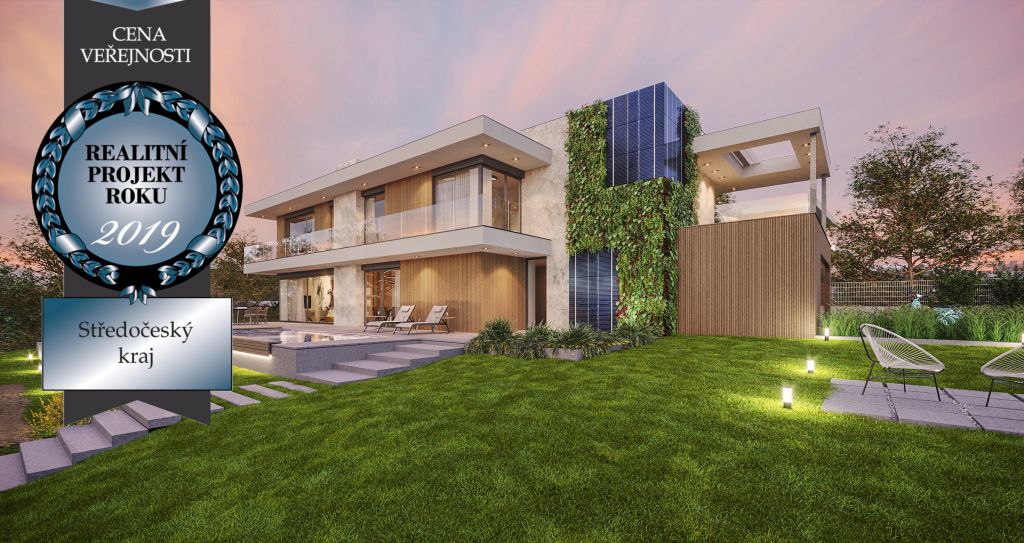 The Na Meandru project also received the Public Award. Low-energy villas have attracted a large number of people who are impressed by ecological thinking, natural habitat, attractive architecture, energy independence and last but not least low annual operating costs. The energy of the villas is solved comprehensively: photovoltaic panels built into the facades of houses, a thermal solar system and a heat pump – in the spirit of the third millennium bioclimatic architecture. There is also thoughtful water management. The project acquired a building permit and construction of 15 houses will be completed in 2Q 2022.