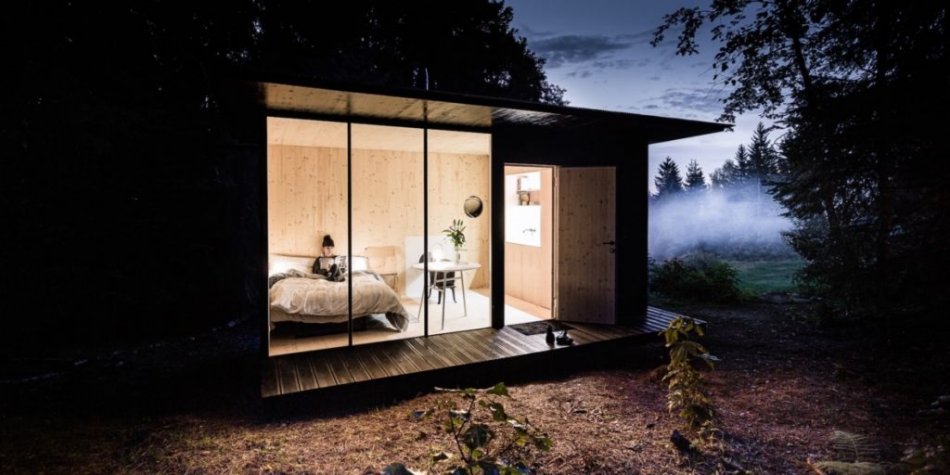 A tiny house represents a new phenomenon of economical, affordable, and unusual housing. It came to us from the USA, where around 2008, with the onset of the economic crisis, alternative ways of living became widespread. And there was nothing easier than building a cottage yourself. Even after the emergency subsided, however, interest in the construction of small houses did not abate, and a new lifestyle gradually developed from this trend. Its followers try to free themselves from the consumerist way of life, to travel, to seek freedom and harmony with nature. All this is made possible by them thanks to the undemanding tiny houses. For example, their admirers organize meetings, when several dozen of them gather in a meadow or in a forest and associate in their own temporary villages.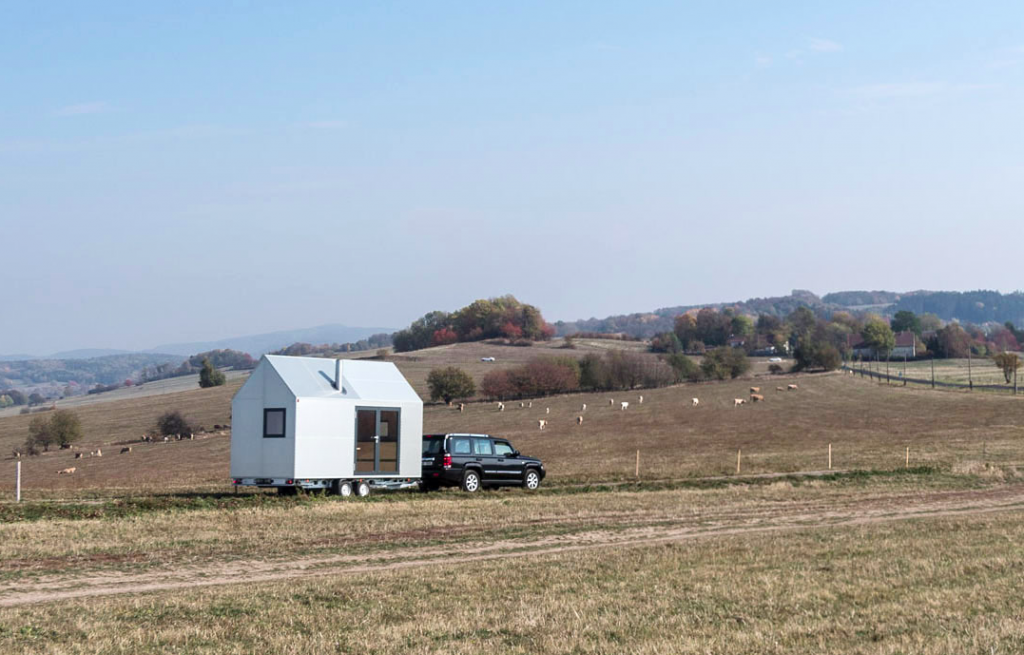 Source: https://www.dumabyt.cz/…u_27154.html
Don't you consider yourself a similar adventurer? You don't have to move permanently from a luxurious new building in Prague to a mobile home. In today's hectic times and a difficult pandemic situation, you will find the peace you are looking for in an escape into nature. Tiny houses are also a popular version of vacation homes. Their main advantages include complete amenities and comfort and will give you the luxury of uninterrupted solitude, fresh air, freedom, and relaxation. And what about the views of the night sky or, conversely, the morning sunrise? Plus, you'll get to know a lot of new places, as you can always stop at a different location. If you want more intimacy, you will certainly find attractive lands for sale, where you will then find your safe haven. 
How to fit in a few square meters?
Although it is usually temporary housing, it must meet all the requirements – ie. contain a kitchenette, toilet, bed, storage space, heating, and water. In addition to its small size, the tiny house is characterized by mobility. It should therefore be movable on the road. This can strikingly resemble a caravan. However, it is fundamentally different from a classic motorhome, which everyone knows from Czech roads. And with its design. In essence, it is not a car in which you can live, but the embodiment of a real house, only in significantly smaller dimensions and with wheels.
You can come across truly original designs because quite often people build them themselves. Of course, there are a number of mobile home companies on the market. The unique feature is the Ecocapsule. With the self-sufficient unit, you can comfortably travel the whole world. This is an ecological version of the tiny house, as it is powered by solar and wind energy.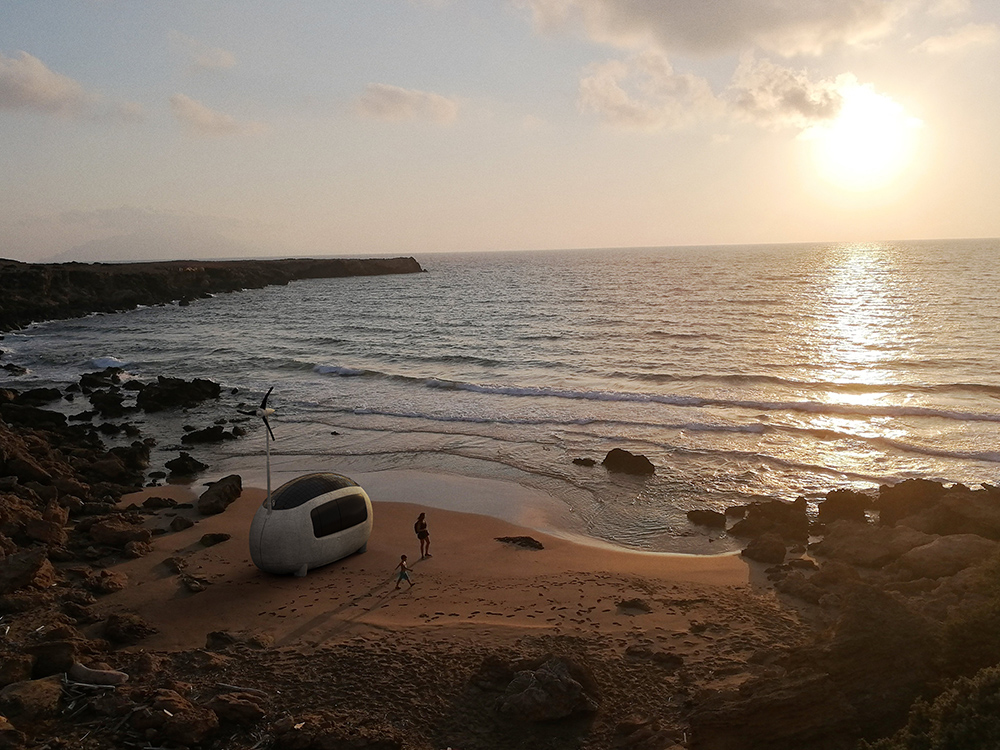 Source: http://www.ecocapsule.sk/…
Mini houses in Czechia
The Czech Republic is not behind this trend of tiny houses. Probably the most famous is the wooden Tiny House Magenta by architect Joshua Woodsman, originally named Vojtěch Valda. With a bright pink design, he roamed the Czech landscape, manifested freedom and life without debt and mortgages. Plans for this and many other houses can be purchased under the Pin-Up Houses brand, and according to them, almost everyone can build them. Specifically, they will cost about 1,800 crowns for Tiny House Magenta and the realization itself is around 58,000 crowns.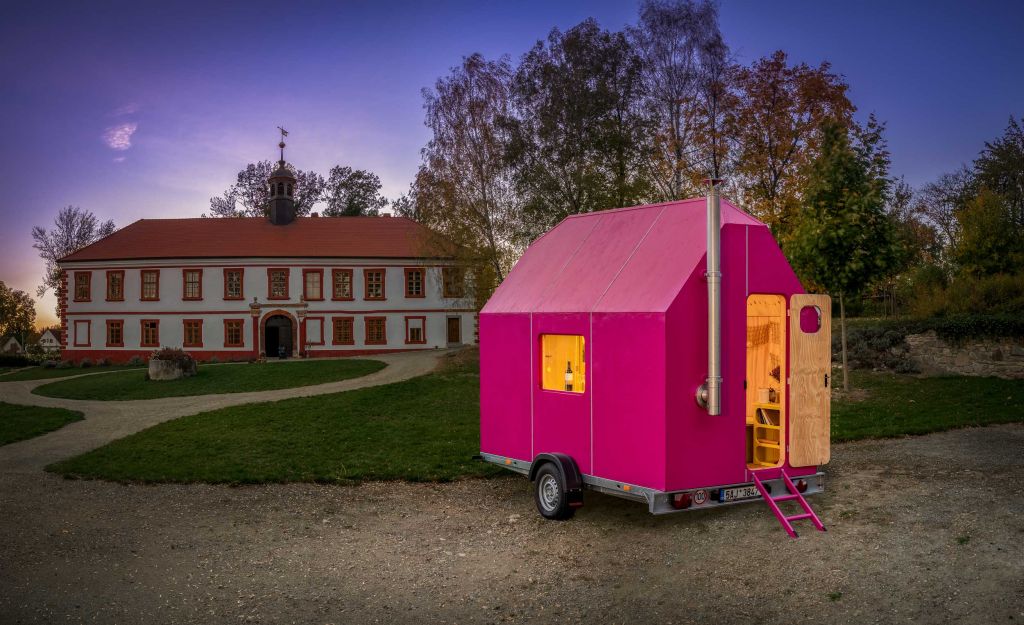 Source: https://www.pinuphouses.com/…-tiny-house/
As for the production itself, the journey is a bit more complicated. There is no legislation directly regulating tiny houses, and obtaining a building permit, for example, can be problematic. In addition, there are companies in our country where you can order a custom house or just rent it.
These include the Done project of the Czech studio DDAANN and Lukáš Otevřel, which specializes in the process of building tiny houses. You simply choose a specific type of luxury house, always 12 sqm in size with a 5 sqm terrace, and choose the interior equipment. Prices range from 365,000 to 630,000 crowns, depending on the chosen variant and possible transport and installation costs. The production of the structure takes about 5 weeks. Then you build it up either by hand or with professional help. Subsequently, the company can advise on the most suitable location.
Rent a tiny house
You don't have to buy a house right away. Some tiny houses are always anchored in nature for a certain period of time and you can spend pleasant moments there and relax. Houses outside Prague can be rented, for example, from hideandseek company. You can currently find the Aranka model in the quiet foothills of the Šumava Mountains. In addition to luxury equipment, it is stocked with all food and cosmetics. In addition, it offers a sauna and a fireplace, as well as barbecue facilities and a hammock outside. Staying in Aranka is as made for undisturbed romantic evenings. One night costs around 4,014 crowns, while the 14 crowns are donated by the company to plant a tree in the given place.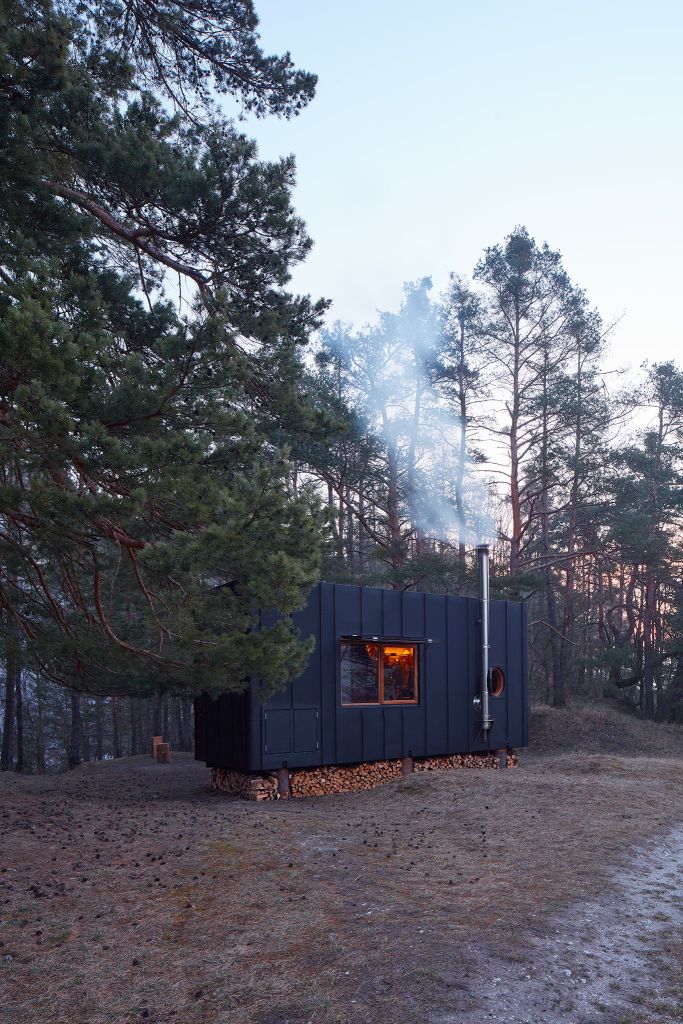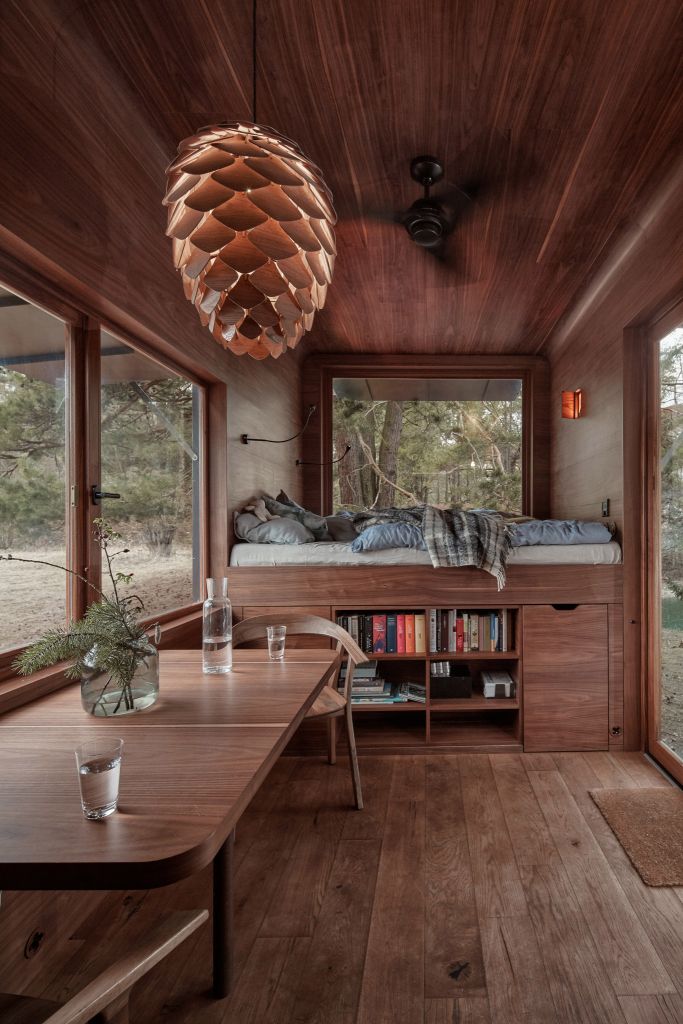 Source: https://www.hideandseek.cz/cz/pronajem
Source of cover photo: https://www.czechcrunch.cz/…nima-rukama/