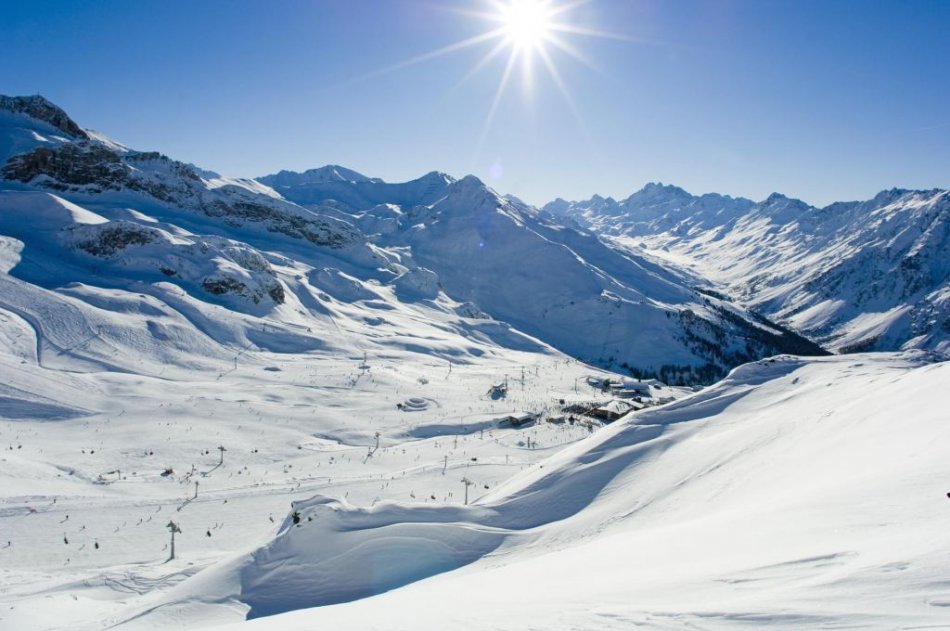 More than 200 km of ski tracks
Ischgl (1,377 m above sea level) is a small village located in the middle of the Paznaun valley in Tyrol, near the Swiss border, and is known as one of the most luxury skiing areas in the Alps. It is about 660 km away from Prague, and there are more than 200 km of ski tracks and many freeride and aprés ski options. The Ischgl connection with the Swiss resort of Samnaun has created the Silvretta Arena, which features a total of 238 kilometers of slopes, the longest is a red-black eleven-kilometer downhill ski slope, the biggest challenge is the Pardatschgrad slope with an incredible 1,200-foot elevation of 1,6 kilometers. Even fans of snowboards will not be disappointed with visiting Silvretta Arena. You can choose one of two snowparks – first on the Swiss side under the Trida Sattel top of the Alp and the second on the Austrian side at the first stop after the Ischgl – Idalp. The snow park on the Austrian side (Boarder's Paradise) is one of the best and largest in Europe: it has a total length of 1,100 m and a 350 m elevation. It includes halfepe, quarter pipe and 35 obstacles or jumps.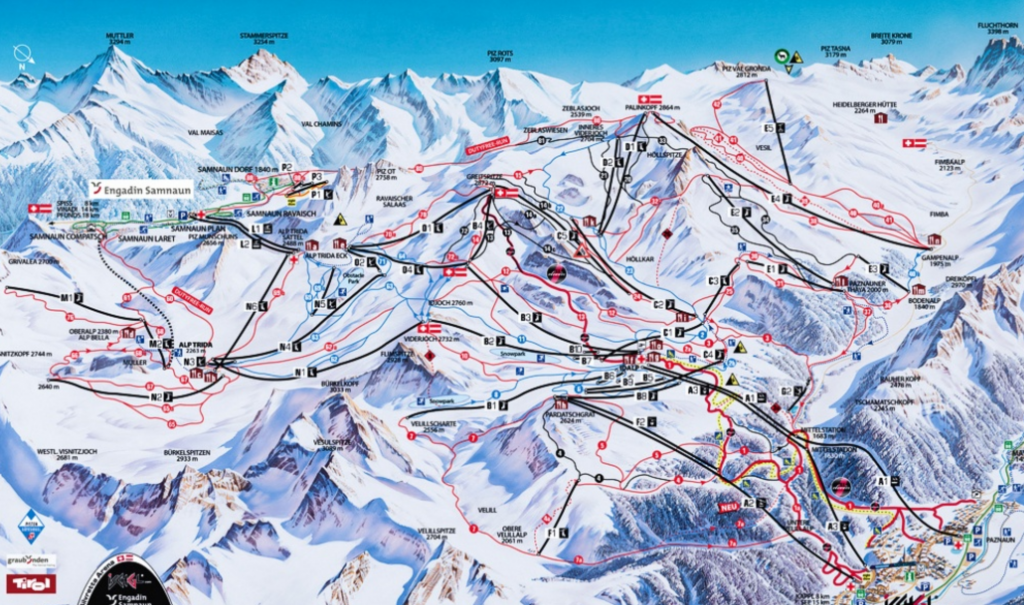 Alpine "Ibiza"
For many visitors to Ischgl, however, winter sports are only the first part of entertainment. The other one comes in the evening and at night. Ischgl is a paradise full of good restaurants and even better food, but most famous for apres ski, disco and nightclubs (Ischgl is nicknamed Alpine Ibiza). There are also annual concerts in the heart of the Silvretta arena at Idalp, which are the famous peak of the season. There we for example Elton John, Robbie Williams, Rihanna, Beyoncé, Tina Turner, Bob Dylan, Rod Stewart, Bon Jovi, Anastacia, Alicia Keys and others. There are many top restaurants, luxury cafes and boutiques with the latest fashion collections of world designers, sports equipment and jewelery. For relaxation, you can use the Silvretta Center, which features a pool with massage jets, a wild river and a waterfall, a sauna, a steam room, the Kneipp Spa, a cold pool and other water and wellness attractions.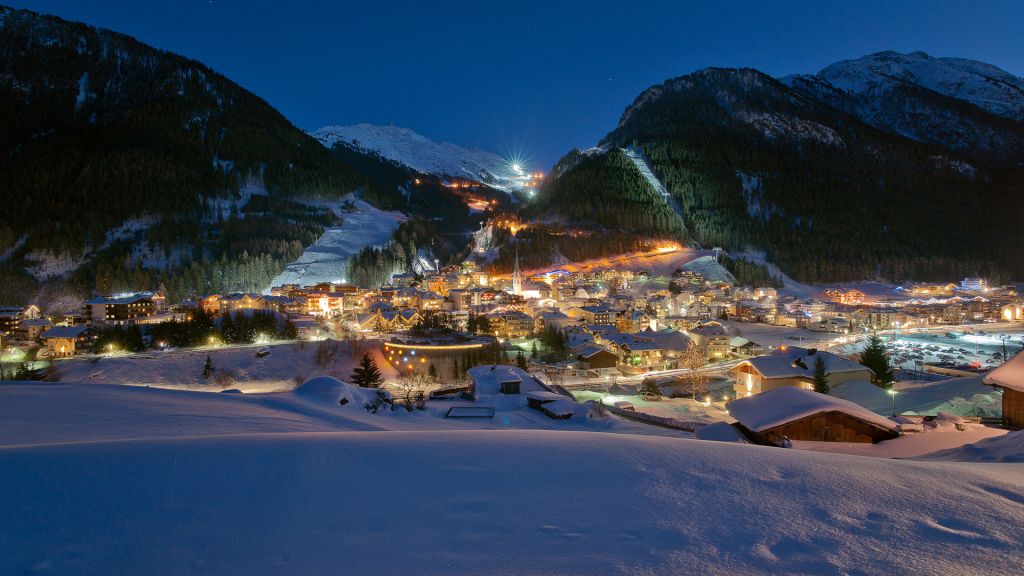 Our personal tips
Gourmet experiences
For excellent dining, definitely look for Paznauner Stube and Fliana Gourmet,. Feast your eyes and delight your taste buds: beautiful interiors, exceptional atmosphere and dishes prepared and served with such precision and care that each visit will become a unique experience.

Paznauner Stube

Fliana Gourmet
Accommodation
Luxury apartments, top cleanliness and service, newly refurbished spa complex with breathtaking panoramic views of Ischgl and slopes on the top floor of the hotel. There is a swimming pool, a professionally equipped gym, several types of saunas, an infrared cabin and a top masseur.
We are talking about five-star Elizabeth Arthotel *****, which offers several types of cozy apartments, all equipped pleasantly in high-standard. Choose between Superior Room (approx. 30 sqm), Deluxe Room (40–45 sqm), Junior Suite (approx. 50–60 sqm) or the most spacious apartment Elizabeth Suite (90–100 sqm). Interiors bet on timeless classics – a clean combination of wood and glass. Combined with the view of the slopes through the large French windows the Ischgl mountain atmosphere will completely amaze you.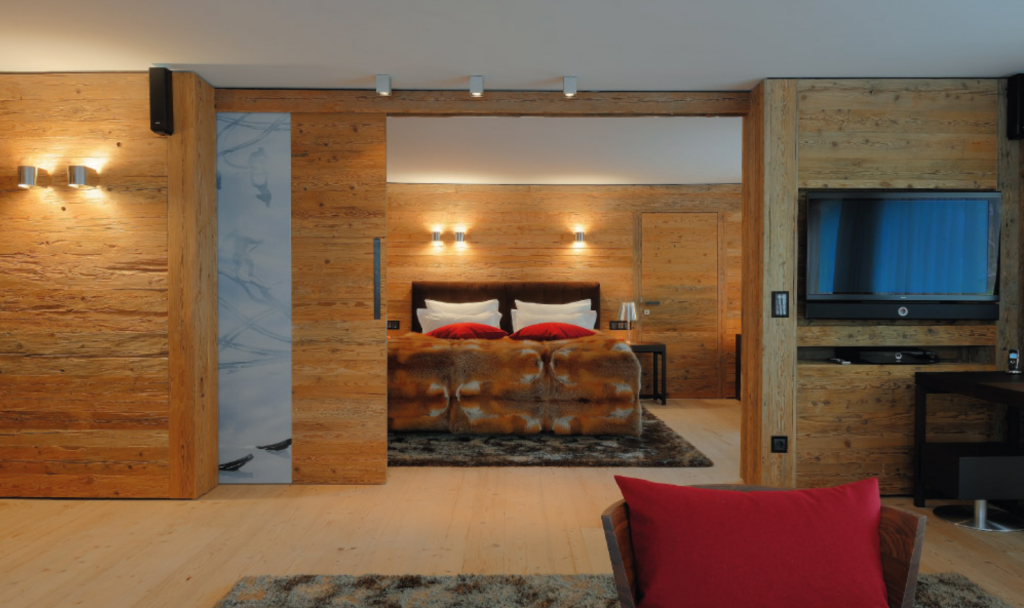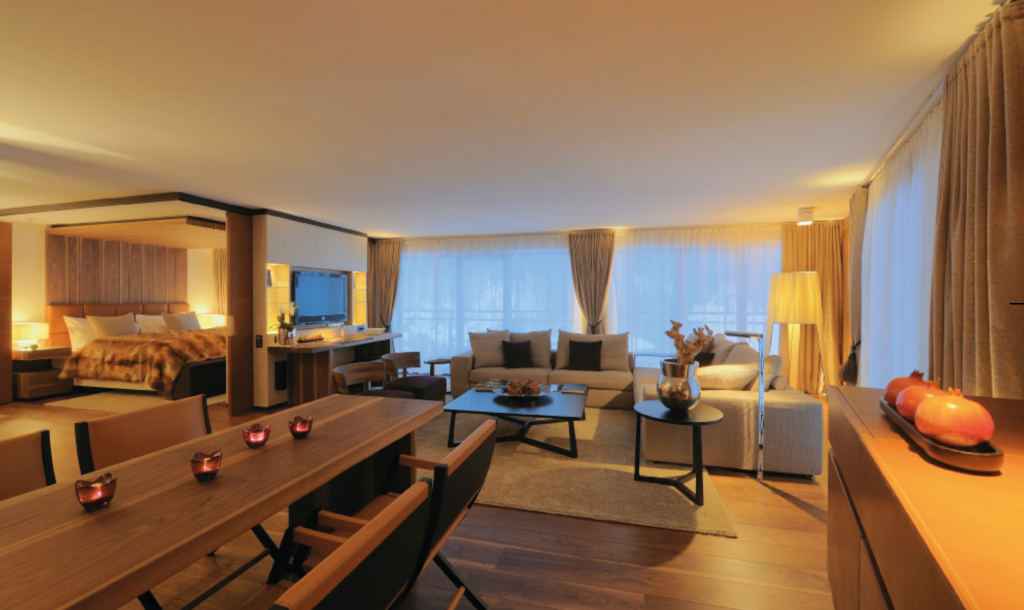 Besides beautiful apartments and a spa complex, the Elizabeth Hotel also offers an excellent hotel restaurant with special menus for Christmas or New Year's Eve and a rich wine list. You can also enjoy the relaxing Lobby Bar, where you can find plenty of books or art. This is where the hotel is exceptional. Art passes through the entire interior of the hotel, the corridors resemble a gallery. There are about 120 works of art here, this season you can admire here, for example, the works of Herbert Brandl. And if that's not enough, you can buy any of the art work. The hotel also officially owns one of the most famous bars in Ischgl – Shatzi bar, where you can also, in addition to a night wildlife ,find the best pizza in the city.
Among other hotels we could also recommend the Trofana Royal *****s, Schlosshotel Ischgl *****, Sonne ****s and Madlein ****s.
 This year's official opening of the season is on November 23, 2017.
Resources: